Latest: Time to tell EU: 'Our terms or no-deal', says University of Birmingham professor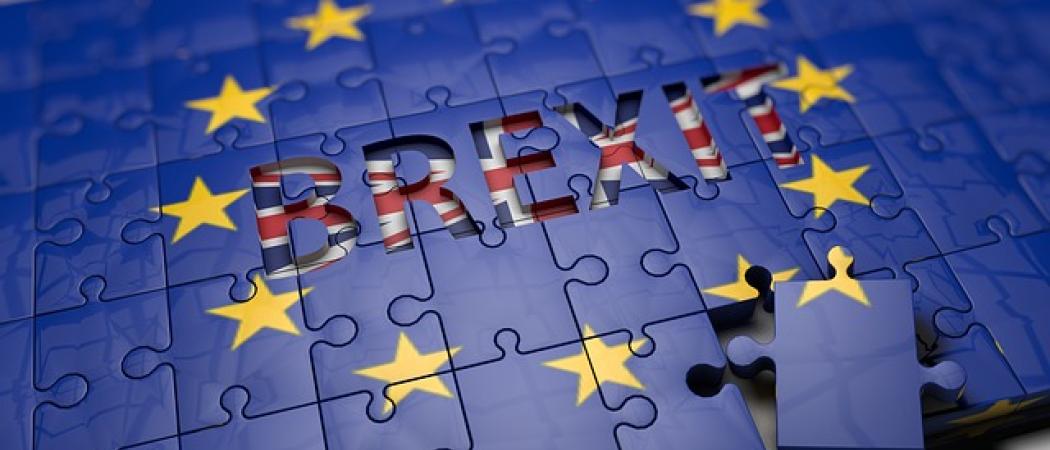 Brexit is deadlocked after the UK parliament rejected the agreement negotiated by Theresa May with the EU. Here, Science|Business presents a rolling summary of comments on what the vote means for research and innovation in the UK and Europe. 
17:45 CET, Jan 16: Time to tell EU: 'Our terms or no-deal', says University of Birmingham professor
"Despite the apparent lack of support from MPs I would have thought that the next step should be to put an ultimatum to the EU, based on Mrs May's Lancaster House speech, and to make it clear that if it is not accepted by the EU in a form very close to the ultimatum, we will leave under a No Deal arrangement," said Michael Loretto, Emeritus Professor of Materials, University of Birmingham.
"If, as has been repeatedly stated, this policy of no-deal, has been backed up by appropriate work behind the scenes for many months, it is not too late to do this, although ideally this posture should have been ours from Day 1. What troubles me about the debates in Parliament are that sweeping statements are made that No-Deal would be a disaster, but no analysis of which I am aware, has been made in support of this view," said Loretto.
13:06 CET, Jan 16: Getting medicines and vaccines to UK patients would become 'extremely challenging' in the event of a no deal Brexit, pharma industry warns
"The focus of pharmaceutical companies is on making sure that medicines and vaccines get to patients whatever the Brexit outcome," said Mike Thompson, chief executive of the Association of the British Pharmaceutical Industry (ABPI), the trade group representing the branded pharmaceutical industry in the UK. "This includes stockpiling and duplicating manufacturing processes here and in Europe."
"But we reiterate that 'no deal' would prove to be extremely challenging. With time running out we hope Parliament will come together and quickly find a solution to the stalemate and reassure patients that medicines will not disrupted come March 2019," said Thompson. 
12:57 CET, Jan 16: No deal Brexit to make UK biopharma research and manufacturing less attractive, says GlobalData analyst
"Throughout 2018, the global biopharma industry's opinion of the UK as an attractive place to base research and manufacturing has steadily eroded and last night's vote will have done nothing to improve this sentiment with the looming possibility of a 'No Deal Brexit," said Gavin Davidson, Pharma Analyst at GlobalData.
''In a series of quarterly surveys (Q1-Q3), GlobalData asked key respondents from the US, UK, and EU healthcare markets, whether or not they thought that the UK will remain an attractive place to do central business. In all markets, decreases in 'yes' answers were observed; however in the UK and EU markets, confidence has collapsed with abysmal rates of 17 per cent and 19 per cent respectively after Q3," said Davidson.
12:50 CET, Jan 16: UK biomedical research under threat from no deal Brexit, says the Academy of Medical Sciences
"In light of today's vote to reject the Prime Minister's deal, I am at pains to once again stress that leaving the EU without a deal is a grave threat to biomedical research and the patients and public who rely on our currently collaborative and world-class science," said Sir Robert Lechler, President of the Academy of Medical Sciences
"This isn't speculation, no deal would lead to serious negative impacts for medical research, including the disruption to productive collaborations, lost access to funding, barriers to clinical trials and research into rare diseases, and a diminution in our ability to attract and retain researchers to the UK," Lechler said. 
11:55 CET, Jan 16: No deal Brexit poses "

tangible and immediate threats to patient safety and public health",

 EFPIA says
"With the prospect of the UK leaving the European Union in a disorderly manner on 30 March 2019 without a deal, there are very real, tangible and immediate threats to patient safety and public health in both the UK and across Europe," EFPIA said in a statement.
"Now is the time for policy makers in the UK and the EU to put politics aside and put measures in place to prevent patients being harmed by the consequences of Brexit," said Nathalie Moll, Director General of EFPIA. "In particular from disruption to the supply of medicines including from transport delays at the border and where the development, manufacture, packaging, safety testing and regulation of the medicine no longer benefits from mutual recognition."
11:40 CET, Jan 16: Francis Crick Institute only prepared for short-term impacts of no-deal
"The Crick is prepared for the short-term impacts of no-deal," says Paul Nurse, director of the Francis Crick Institute. "We are covering the costs of the EU settlement scheme for our European staff and their families, who make up 40 per cent of our scientific workforce, and we have measures in place to ensure that our science can continue uninterrupted if our supply chain is disrupted."
"However, the long-term impact of no-deal on science and society would set back scientific progress significantly," said Nurse.
A previous analysis done by the Crick Institute showed that because of Brexit, many of its scientists are significantly less likely to remain in the UK when they look for their next role.
11:10 CET, Jan 16: A n

o deal Brexit would be "catastrophic" for British science and innovation, says president of the Royal Society
"Yesterday's unprecedented vote makes the prospect of leaving the EU without a deal even more likely," said Venki Ramakrishnan, President of the Royal Society. "A no deal Brexit would be a disaster for British science and innovation and I urge our elected representatives to put the interests of the country first and get a new plan to prevent this catastrophic outcome."
18:51 CET, Nov 16: 

No barriers or borders for science or research, says Leibniz Association
Matthias Kleiner, president of the Leibnitz Association, said, "Regardless of the political developments, as concerns Brexit we wish for science and research cooperation across Europe to flourish without barriers and borders."
15:29 CET, Nov 16: UK tech sector urges MPs to back Brexit deal
"techUK believes that the Withdrawal Agreement that has been negotiated is the only solution on the table that can deliver on the outcome of the 2016 referendum whilst also securing jobs and investment in UK tech," said CEO Julian David. "Failing to confirm Parliamentary agreement risks creating even more uncertainty for tech businesses, their staff and their customers."
14:03 CET, Nov 16: KU Leuven professor to 'play safe' and not include UK partners in upcoming Horizon 2020 bids
"We're playing it safe, and will probably not include any British partners in our new round of Horizon 2020 bids. Not sure whether I'm willing to deal with the administrative nightmare in case of either Brexit or no Brexit," said Steven Van de Walle, research professor at KU Leuven's Public Governance Institute.
12:25 CET, Nov 16: UK to face R&D funding dilemma after Brexit, says EUREC policy advisor
The UK will have to ponder between allocating more R&D funding at national level and contributing to Horizon Europe, says Greg Arrowsmith, policy advisor at the Association of European Renewable Energy Research Centres (EUREC).
According to Dan Nica, one of the European Parliament's rapporteurs on Horizon Europe, third countries such as post-Brexit UK should pay in the EU research programme as much as they get out.
"This means that while the remaining member states continue to play the game of 'pushing their researchers to the EU' to make up for cuts to national R&D budgets, the UK will constantly be faced with the choice of spending its pounds sterling on national R&D or on R&D to be done at EU level," says Arrowsmith. "The proportion that it and other associated third countries commit to the latter will be a way to track EU added value."
9:40 CET, Nov 16: Scientists offered 'no reassurances' in Brexit deal, says Crick director 
"The proposed deal offers no reassurances that we'll still be able to hire talented European researchers, maintain Britain's scientific leadership role or fund science properly after Brexit," said Paul Nurse, director of the Francis Crick Institute, UK's largest biomedical research institute. 
"This proposal is better for science than no deal at all, but that is not saying much. Beyond the transition period, the UK still stands to lose £1 billion a year that we currently get from the EU science budget and it's not clear how this might be replaced. The Treasury needs to commit to protecting this funding long-term."
16:24 CET, Nov 15: Universities UK: Chances of future science deal 'tentatively promising'
Alistair Jarvis, chief executive of Universities UK, said his interpretation of the short statement on the future EU-UK relationship is that the "door remains open to association to Erasmus and the Horizon Europe programme".
"Tentatively promising news," he tweeted.
16:05 CET, Nov 15: Guild chief says Brexit debate "unhelpful and misleading"
Jan Palmowski, secretary general of the Guild of European Research-Intensive Universities, has told Science|Business that "the Brexit discussion is peppered with emotive terms of principle that are deeply unhelpful and misleading - 'vassal state'; 'sovereignty'; 'red-lines'- the reality is that the UK's future is closely bound up with the EU – inside or outside it. The sooner we have a constructive debate about the positive nature of that relationship – to which science and education are integral – the better." 
16:03 CET, Nov 15: Business Finland backs Brexit deal
Science|Business has received a statement from Pekka Soini, CEO of Business Finland: 
"The UK is a very important partner in research and innovation, both to Finland and to Europe. We are happy that with the Withdrawal Agreement we are able to avoid the uncertainties of a no-deal Brexit beyond 2020, and we hope that the research and innovation cooperation with UK will remain as active and as close as it is today. Now we are of course very interested in seeing how the situation develops from here on, hopefully allowing the quick development of new and stable ways of cooperation with our UK counterparts."
16:00 CET, Nov 15: Wellcome voices support for Brexit deal
Wellcome, a UK charity that funds public health research, has provided Science|Business with a statement supporting the draft withdrawal agreement. Beth Thompson, Head of Policy, said:
"We're pleased to see that the outline of the framework for future relations mentioned science and innovation. If a deal is agreed and passed by the UK and European Parliaments, the critical next step is pushing for a more comprehensive agreement on science as soon as possible.
This could be an important early win for the UK and EU, whose ambitions for science are closely aligned. This should include a commitment to UK participation in Horizon Europe as an associate country; cooperation on research regulation including clinical trials and data sharing; and a reciprocal agreement that supports full researcher mobility between the UK and EU."
15:00 CET, Nov 15: 'Long, hard road' ahead for long-term agreement on science and innovation, says Royal Society president
The Brexit deal is a step in the right direction, but it only maintains the status quo for science in the transition period, said Venki Ramakrishnan, President of the Royal Society. "It will be a long, hard road to reach a long-term agreement."
"In the long-term, the UK needs an immigration system that allows researchers to collaborate easily and universities, research institutes and businesses to be able to recruit the people they need to maintain a flourishing environment for science and innovation in the UK," said Ramakrishnan. "The Royal Society will continue to make the case for the needs of science and of researchers as we, hopefully, resolve the issue of the UK's relationship with the EU."
14:44 CET, Nov 15: Open Horizon Europe, 'end goal' of Brexit negotiations, EUA says
"Today is not about who resigns in London, it's about keeping the goal fixed on an open Horizon Europe," said Thomas Jørgensen, senior policy coordinator with the European Universities Association. "Deal or no-deal, the EU would benefit more by not making the next research programme overly restrictive [for non-EU countries]". The suggestion from some members of the European Parliament, which is a co-legislator on Horizon Europe, is that Brussels should be selective about which parts of the future programme foreign countries can access. "That's the biggest risk I see," Jørgensen added. 
13:57 CET, Nov 15: British EU Law Prof: Deal is "better than no deal"
Professor Steven Peers, Professor of EU Law at the University of Essex, told Science|Business that the draft Brexit agreement "would impact UK education and research by including a transition period, which guarantees participation in EU research funding and the free movement of students and staff between the UK and EU until the end of 2020. It also guarantees the legal status of EU academics in the UK and vice versa, if they moved before that date. Overall a worthwhile outcome, far better than no deal, but only staying in the EU or EEA would guarantee funding participation or free movement in the long term."
13:26 CET, Nov 15: UK pharma welcomes Brexit deal
The Association of the British Pharmaceutical Industry (ABPI) has published a statement welcoming the draft Brexit agreement. "Agreeing a transition period will mean that our members can continue to supply medicines to patients without delay or disruption come March 2019," says Mike Thompson, the ABPI's CEO.
11:11 CET, Nov 15: Transition period gives companies time to adjust to Brexit, says BusinessEurope
Europe's largest business lobby says "The transition period foreseen in the exit deal will give time to companies and citizens to prepare and adjust to the new reality."
"We now hope the draft agreement will be endorsed at political level by both sides and ratified by the respective Parliaments, paving the way for an orderly Brexit," said BusinessEurope president Pierre Gattaz.
9:28 CET, Nov 15: Conservative MP 'shocked' that health and research are not mentioned in Brexit deal 
Conservative MP Sarah Wollaston said in a tweet that "shockingly", the Brexit agreement has "absolutely nothing" about health, care, public health or research. "Yet this is an area which profoundly touches the lives of every citizen in the UK and across our partner EU nations," Wollaston said.
8:54 CET, Nov 15: LERU secretary general says UK should seek associate member status in Horizon Europe
"All efforts must now focus on making the UK an associate member of Horizon Europe, with full access, based on equivalent financial commitments," says Kurt Deketelaere, secretary general of the League of European Research Universities (LERU)
16:00 CET, Nov 14: Siemens CEO urges businesses to 'get behind' Brexit deal and make it work
"My gut feeling is we need to get behind it and we need to make this deal work. What we need is certainty," Juergen Maier, the UK CEO of German engineering giant Siemens, told the BBC 4 Today programme. "It looks to me this is the only deal in town. I think it is better to get behind it, maybe fine tune it a little bit and make it work."