European Court of Auditors says it will investigate whether EU attempts to tackle antibiotic resistance provide value for money, on same day that health and food agencies say the problem is getting worse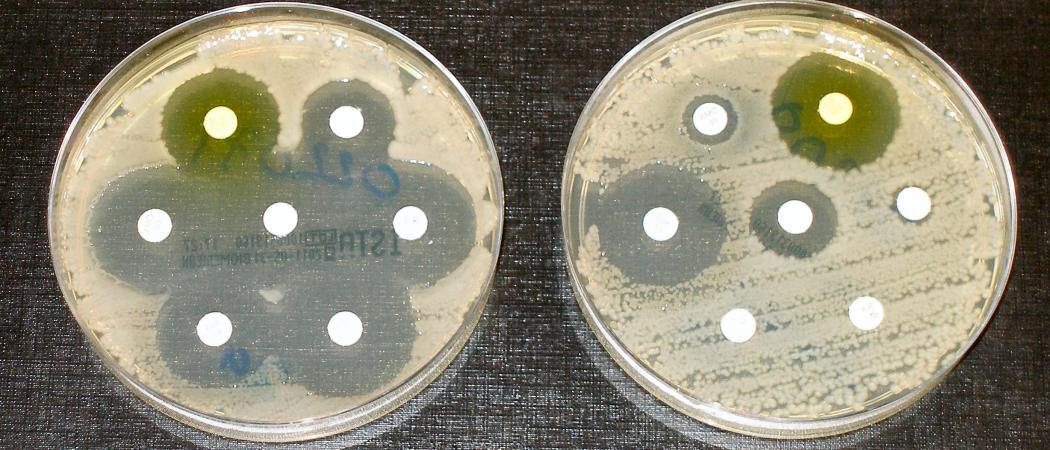 The threat posed by antimicrobial resistance (AMR) to available drugs is looming larger, according to the European Centre for Disease Prevention and Control (ECDC) the European Food Safety Authority (EFSA) in their latest annual report, which was published on Tuesday as the European Court of Auditors (ECA) announced plans to investigate the EU's efforts to tackle superbugs.
ECA member Janusz Wojciechowski told Science|Business that the exact institutions and programmes to be audited will be identified during the course of the forthcoming audit, but alongside ECDC and EFSA, the scope will include the European Commission, the Innovative Medicines Initiative public/private pharmaceuticals research programme, and the EU agriculture agency, CHAFEA.
Medicine, animals, and money
AMR is driven by inappropriate use of antimicrobial drugs in both humans and animal husbandry. While the EU has significant regulatory powers in farming via the Common Agricultural Policy (CAP), healthcare is primarily the responsibility of member states, which are beyond the ECA's jurisdiction. 
"We would like to check what the European Commission and EU agencies are doing to protect the people against antimicrobial resistance, which is a big problem for public health now," said Wojciechowski. The latest figures show 30,000 people die as a result of antibiotic resistant infections in Europe every year, and this is why ECA has decided to audit EU action to tackle the problem, he said.
The audit will have three main strands: evaluation of EU actions to strengthen member states' attempts to tackle AMR in healthcare; evaluation of EU efforts to reduce use of antibiotics in animals; and an assessment of EU spending on AMR research.
Natural process
"We will never have a world without antibiotic resistance, that's a natural process," said Carl-Fredrik Flach, associate professor of medical microbiology at the University of Gothenburg's Centre for Antibiotic Resistance Research. The point, said Flach, is to cut unnecessary use of antibiotics in medicine and agriculture, to slow down the rate at which life-saving drugs are rendered useless.
The ECDC/EFSA study finds that while the problem of AMR is getting worse everywhere, some countries have managed to slow its pace.  For example, Norway implemented a monitoring system that succeeded in slowing the spread of methicillin-resistant Staphylococcus aureus in pig farms.
The North-South Divide
Flach said that while antibiotics are overused everywhere, the problem has a north-south gradient, both in farming and healthcare. "We use less antibiotics in the northern parts and more in the southern parts," he said. 
Last summer, the ECDC expressed particular concern about overuse of antibiotics in Romania and of poor data collection on the extent of antibiotic resistance in the country.
Experts have argued that European research funds and financial incentives could be used to get member states to treat the problem with greater seriousness.
Easy fix
Antibiotics are overused in medicine and agriculture because they are a relatively easy way of controlling and preventing infections in the short term, Flach said. "It's a little bit easier to understand on the animal side," he said. "If you can use a lot of antibiotics then it's easier to keep animals very crowded, and to be a little bit sloppy when it comes to infection controls, which are expensive and take quite a lot of time."
Preventive use of antibiotics is often standard in farming, said Flach. "When you have maybe one sick animal, you fear there may be an infection in the other animals as well, so you treat all the animals."
Prophylactic use of antibiotics is also common in human healthcare, for example to prevent infections post-surgery, and their use is not always avoidable in patients at high risk of infection.
An EU regulation adopted at the end of last year prohibits prophylactic use of antibiotics in agriculture, but using antibiotics to prevent an infection spreading through a herd is still allowed in high-risk cases. Regulations outlawing the use of antibiotics to promote animal growth were adopted in 2003.
Hygiene and vaccination
According to Flach, greater efforts to prevent infection by other means, such as improved hygiene and use of vaccines, are key to addressing the overuse antibiotics. "When it comes to the spread of antibiotic resistant bacteria, sanitation and hygiene is very, very important, as it also is for non-resistant bacteria," said Flach.
Vaccination is also really effective, Flach said, pointing to successful Norwegian efforts to reduce antibiotic resistance in fish farming using vaccines. "If you could vaccinate instead, then you would not need to treat infections with antibiotics."
This article was updated on 27 February to correct an error: the efforts to reduce antibiotic resistance in fish farming using vaccines were Norwegian, not Swedish.