Media are too full of 'alarmist, hysterical' doomsday scenarios, says Carlos Moedas, as EU looks at ways to block flow of online misinformation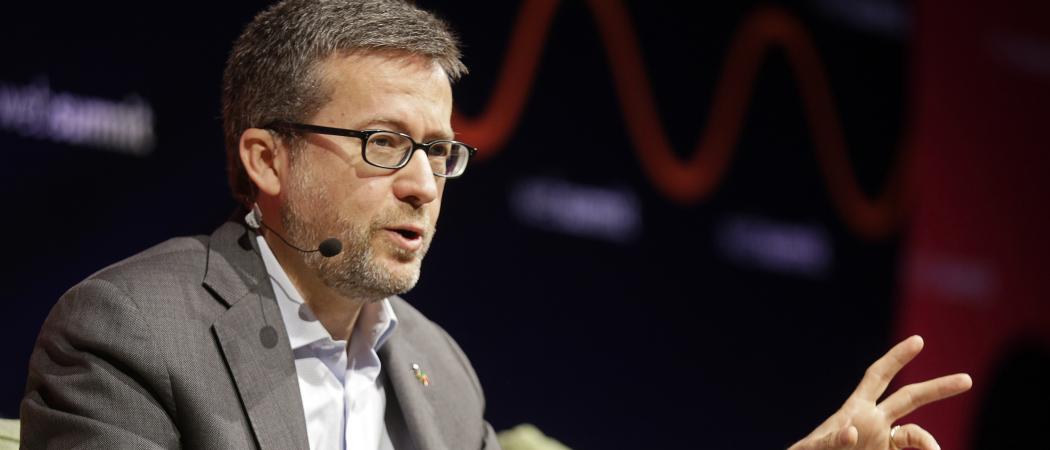 Efforts to create thinking machines do not pose a threat to our existence, and alarmist views in the media on artificial intelligence risk confusing science with science fiction, according to EU Research Commissioner Carlos Moedas.  
"If you do any research on artificial intelligence these days, the results are astonishingly pessimistic. Nine articles out of ten on AI are negative," the Commissioner said in a speech to the European Parliament's Science and Technology Options Assessment group on Tuesday.
"Not just negative. Alarmist and panicked, sometimes even hysterical. For me, a techno-optimist, it's shocking. And very disappointing," said Moedas.
The Commissioner is betting on AI, a huge area of research at the moment, being a positive force. "The fear of artificial intelligence among the public still runs deep. [But] fearing what is arguably one of the most exciting new technologies of our generation and denying ourselves its amazing benefits is not the answer," he said.
Some of the world's leading thinkers and tech industry moguls have issued major warnings about the coming world of artificial intelligence. Bill Gates, Stephen Hawking and Elon Musk, have all said they are worried that AI could evolve to the point where it is beyond human control.
Tesla founder Musk offers frequent warnings, recently saying he envisages future competition between governments competing for AI superiority sparking World War III. Less dramatic are the concerns that AI will eliminate many jobs.
For Moedas, these are not pressing concerns, and he suggested there would be time in the future to "take action to counterbalance abuse of the system".
For now, the Commissioner is more concerned about the hysterical "fake news" surrounding AI, citing a recent story of two AI programmes at Facebook HQ in California that supposedly began talking to each other in a language of their own and, as a result, had to be shut down by their creators.
"People were saying it was the beginning of the end. The first sign that robots were becoming more intelligent and would take over the human race," Moedas said. "So what happened? It turned out to be untrue. Misrepresenting the facts. It was fake news."
The chatbots did indeed develop a shorthand form of communicating with each other, but Facebook says the reason for shutting them down had little to do with the fear of unleashing an uncontrollable force, and more to do with the programme not fulfilling requirements.
According to Moedas, when complex, sometimes-scientific debates are distorted in the media, intentionally or not, "This can have immeasurable effects on our lives and the lives of our families for years to come."
All the news that's fake to print
Moedas' concern for online misinformation surrounding AI follows an announcement last week that Brussels is weighing up steps it can take to stem the tide of fake news on all topics.
"The flow of information and misinformation has become almost overwhelming," said Frans Timmermans, Commission's vice-president last week. "That is why we need to give our citizens the tools to identify fake news, improve trust online, and manage the information they receive."
As part of this plan, academics and representatives of news media, online platforms and other groups will be asked to form an expert panel to advise on who should play what role in tackling the misinformation that flows through online platforms such as Google, Facebook, YouTube, Instagram and Twitter.
The European Commission is also issuing a public consultation on fake news, including on what internet companies, news media and others have done to counter disinformation online. Officials will seek opinions on how aware people are of fake news and what trust they have in different media.
Governments' interest in counteracting fake news is growing. In October, a German law that targets social media platforms such as Facebook and Twitter took effect, requiring companies to remove malicious online content such as hate speech within 24 hours, punishable by a fine of up to €50 million. In the UK, the election regulator is examining whether Russia tried to use social media to illegally influence the Brexit referendum campaign. Officials in the US and France meanwhile allege that media sites like Russia Today attempted to interfere in elections in their countries.
An EU strategy looking to walk a tricky line between freedom of expression, media pluralism and citizens' access to reliable information, will be published in Spring 2018, and will help create what Moedas hopes are "safe havens so that European citizens know where to go to banish doubts over false information."