Some agree that cancelling joint projects is a 'necessary ill'. But others worry it will turn them against the west over the long term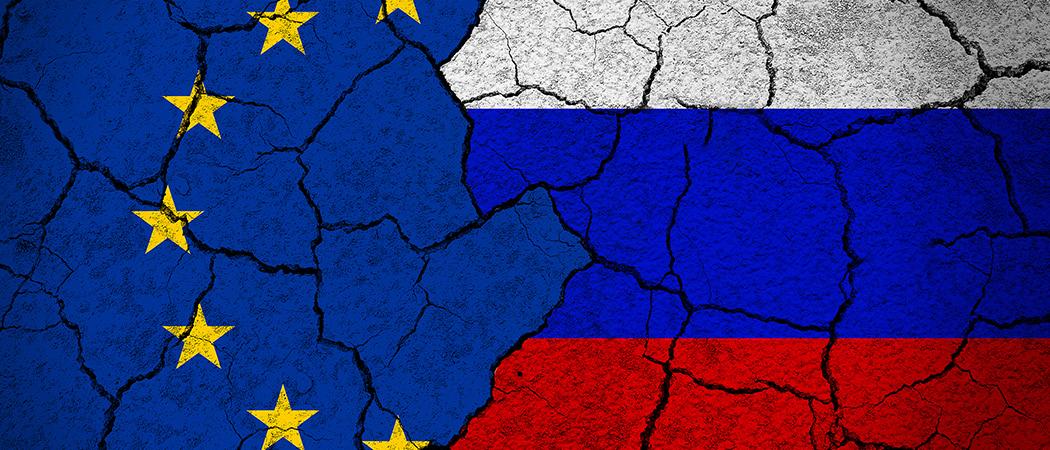 Russian scientists who oppose the war against Ukraine say that while they have some understanding of the reasons for European scientific sanctions, stopping international collaboration may be counterproductive in the long term, according to a survey that gives a rare insight into the views of the country's increasingly isolated researchers.  
Most Russian scientists say that their work has already been hit by the sanctions, with some unable to even pay for basic software subscriptions due to payment restrictions.
Multiple European governments, including Germany, the Netherlands and Sweden have ended joint research projects with Russia in response to the invasion of Ukraine.
The survey paints a mixed picture of how Russians view these sanctions – often depending on how the question is framed.
"I was expecting most of the Russian scientists to be strongly against international sanctions," said Patrick Lemaire, a French biologist at the Centre for Biochemical and Macromolecular Research in Montpellier, who carried out the survey. "But this is actually not true."
Lemaire wanted to better understand the views of Russian scientists after reading an account of how even liberal Serbian researchers ended up resenting the west after being isolated following the aggression of Slobodan Milošević in the 1990s.
"Do we actually want Russian academics to turn their back on Europe? I don't think we do," said Lemaire.
The anonymous survey distributed online – which does not claim to be representative – garnered more than 400 responses from scientists, largely biologists, and skewed towards Moscow and Saint Petersburg. Just two supported the war.
Most have signed a petition condemning the war. More than half said they knew one or more scientists who were "currently in danger" for their opposition to the invasion.
A majority of the scientists either agreed or were neutral when asked whether it was a "necessary ill" to sanction Russian scientific institutions given that Russian rectors have publicly backed the invasion.
"I realise that foreign sanctions cannot be targeted precisely," wrote one respondent. "I strongly support sanctioning individual Russian organisations."
"There is an understanding that these sanctions don't come from nowhere," said Lemaire.
Betrayal
And yet, most also strongly agreed that restricting international collaboration was "targeting the wrong population" and may be "counterproductive in the long term".
One Russian scientist said that the academic community "feels trapped and many feel betrayed by the world with which they have been happily and willingly cooperating." As a result, there was a risk they become "easy catches for pro-war pro-Putin propaganda."
The vast majority said that their work has already been affected by sanctions. Due to payment blockages, "We can't even renew Office 365 subscriptions and some programs like bioinformatics research," one said.
The freezing of Mastercard and Visa services in Russia made in impossible to pay for open access publications, another complained. Some scientific databases are now urgently looking for new hosting options and ways to bypass payment bans, said one.
Several said that their own institutions had been complicit in repression. After writing anti-war statements on Facebook, one scientist had their research position cancelled. Another was told by their institution's director that Russia's Federal Security Service disapproved of their social media posts.
"My own institution demands to re-orient my topics toward India and China that have nothing to do with my area of studies," said one.
Asked how European countries can help, anti-war Russian scientists above all want visas to get out of the country. "This regime needs to be depleted, including intellectually," said one. "In any case, science cannot develop in prison. And we are hostages here now."
But they also want European countries to "abandon sanctions that affect the ability of individual scientists to work in Russia", specifically by lifting "journal bans." Several Russian scientists reported having papers suddenly refused, said Lemaire.
But western publishers have not imposed any publishing bans on academics at Russian institutions, although there are a couple of exceptions at the individual journal level.
It could be that "overzealous" editors have blocked manuscripts from Russia, said Lemaire. Russian scientists needed to be reassured that most international journals are still open to them, he thinks.
However, on 21 March Russia's Ministry of Education and Science said that it would suspend incentives for publishing in internationally indexed journals.
"It is necessary to rethink the work at this stage and provide support for Russian scientific publications," said minister Valery Falkov, according to the ministry's Telegram channel. "Russia should remain on the frontline of world science. But we need to proceed from our national interests," he said.
The same statement has been reported by some news outlets as announcing a ban on Russian scientists from attending international conferences this year, but other voices on Twitter believe it has been misinterpreted. Instead, they the ministry merely means that it will not take international conference attendance into account when assessing Russian scientists. Science|Business has asked the ministry for clarification. 
This article has been updated to reflect uncertainty over whether Russian researchers have been prohibited from attending international conferences.