Private companies control the circulation of scientific information and the prestige of universities. They are now under pressure to act, but some caution against ending a culture of scientific openness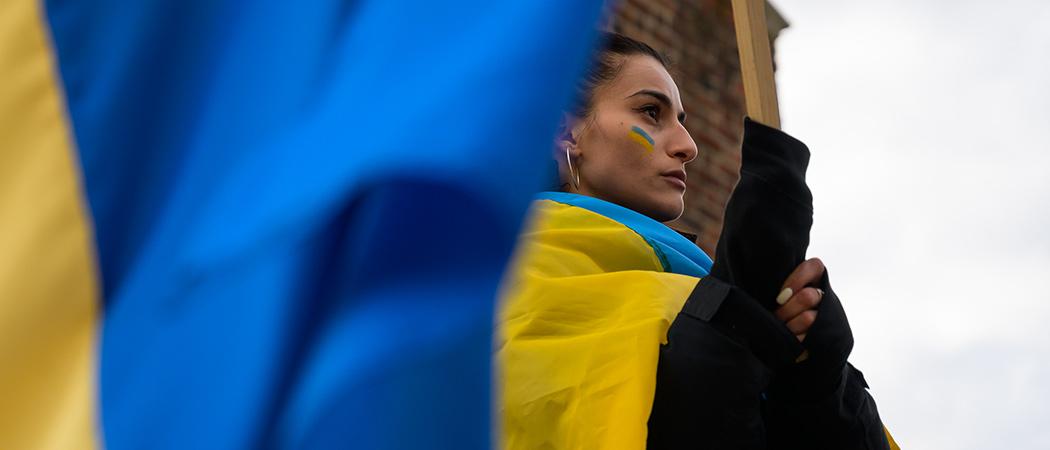 Ukraine is demanding a new wave of scientific sanctions against Russia, this time focusing on academic publishers and companies that produce university league tables.
European governments including Germany, the Netherlands and Sweden have already stopped joint research projects with Russia in retaliation for the invasion of Ukraine.
The world's biggest publishers, who control the global flow and accreditation of scientific information, and compile the citation data that underpins university rankings, have not yet taken any action, but are now discussing their next steps.
At the end of last week, Ukraine's Ministry of Education and Science, backed by its universities, issued a detailed list of research sanctions they think will ultimately help undermine Moscow's war machine.  
These include blocking access to published research online for Russian citizens and institutions, and banning Russian citizens from editing or reviewing in international journals.
"Just as the EU and the US have imposed tough technological sanctions to block Russia's imports of technological goods, Russian users need to be denied access to scientific information products, which in the long run will weaken Russia's military capabilities," said Serhii Nazarovets, a scientometrics researcher at Borys Grinchenko Kyiv University, who is currently in the besieged capital.
Nazarovets, who runs a Ukrainian blog about libraries, has launched a petition demanding action from western publishers, and points out that companies from Apple to McDonalds have pulled out, but academic publishers are still dealing with Russia.
"I suspect that academic publishers will not want to give up Russian money," he said.
For their part, publishers say they are still figuring out exactly how to respond, but are leaning towards keeping Russia in the global journal system – if that is even possible in the context of crippling western sanctions.
"Academia, science scholarship, this has been one of the great examples of where we don't think about what country of origin you have," said Caroline Sutton, the chief executive of STM, a trade body whose members collectively publish two thirds of all academic articles.
Discussions are ongoing, but members are currently not on the whole in favour of an outright ban on publishing articles from Russian academics, she said.
"Scientific progress depends on openness and international collaboration," said a spokesman for Elsevier, the world's biggest publisher. "Restrictions on research publishing may not only harm individual authors, who may have different views from their governments, but also those in other countries."
Collateral damage
But most sanctions cause collateral damage, points out Jeroen Bosman, an expert in scholarly communications at Utrecht University Library.
"I think it is too easy to oppose these sanctions by saying global circulation of knowledge is a good thing," he said. "The sanctions do not aim to limit information sharing but aim to hit the Russian economy and interests and pressure all Russian institutions, especially those part of the establishment, to oppose the war and its atrocities."
Even if publishers wanted to ban Russian articles, or Russian editors and reviewers, journals might not go comply, as they are traditionally editorially independent from their business owners," Sutton noted. "You can't just flip a switch and now our system is closed to Russia," she said.
There have been isolated examples of journals taking action. The Journal of Molecular Structure, for example, has said it will not consider manuscripts by researchers working at Russian institutions.
Then there is the question of access to research. Publishers sell Russian universities journal subscriptions, but it is unclear if this can continue given western sanctions, Sutton said. STM is currently speaking to its legal counsel and sanctions experts. "Can we deliver a subscription? Even if we don't charge? Can we not?" she asked.
One potential precedent is Iran. Western sanctions ban publishers from taking money from Iranian universities, but publishers can still publish research from Iranian scholars, so long as they screen it to make sure it can't be used to, for example, help build a nuclear bomb.
But if publishers are banned from taking money from Russian universities, but still want to allow Russian researchers to use and view journals, then this could lead to the absurd situation of Russia publishing and accessing content for free while the rest of the world has to pay.  
"Say we're going to accept the Russian content, but maybe the sanction says we can't charge. Is that the right ethical thing? Now we're going to give free publishing services?" said Sutton.
University rankings
Another of the Ukrainian demands sounds technical, but is arguably just as important as access to journals. They want western publishers to stop indexing research published in Russia in scientometric databases.
These databases, like Elsevier-owned Scopus, and Web of Science, owned by the London-headquartered analytics firm Clarivate, contain vast quantities of citation data that are used as a measure of which academics, universities and countries are research leaders.  
Crucially, this data underpins controversial, but reputationally critical global university rankings. The Times Higher Education (THE) university rankings, for example, are partly based on Elsevier's Scopus database.
"This appears to me to be a demand to remove the data that enables Russian universities to be seen as prestigious," said Lisa Hinchliffe, professor of information literacy services at the University of Illinois. "It removes them from certain league tables. Because if that work is removed, then the Russian rankings will fall dismally."
This would be no minor setback for Russia. Rankings prestige has been at the heart of Russian higher education policy over the last decade. In 2013, president Vladimir Putin himself launched the '5 – 100' project, an effort to propel five Russian universities into the top 100 by 2020.
The project has utterly failed; according to the THE's latest rankings, not a single Russian institution is in the top 100.
Ukraine's government has also directly written to rankings organisations to demand they exclude Russian universities.
The rankers themselves are divided on how to respond to the invasion. One of the major ranking firms QS, has said it will "redact" Russian and Belarusian universities from new rankings, while THE said it will leave Russian universities in.
The logic, explained THE in a statement, is that the invasion is likely to weaken Russian universities. "As such, we will allow the rankings to do what they are designed to do, and show the world the impact of those decisions," THE said.
"Publishers and the data firms that control key world university rankings (THE, QS) are global services firms, and we've seen enormous pressure on services firms, from retail, to financial, to transport, to isolate Russia given its brazen attack on the Ukraine," said Kris Olds, an expert on higher education service companies at the University of Wisconsin-Madison. Either these companies need to act, or disclose a detailed rationale for inaction, he believes.
Clarivate has suspended the evaluation of new journals in Russia and Belarus for indexing in Web of Science, said a spokeswoman. But it is still continuing to discuss its response with academic partners, she stressed.
Even if Western publishers and rankers are hesitant to cut Russia off, Moscow appears to be moving away from international journals regardless.
On March 7, the government said it plans to abolish requirements for Russian scientists to publish in international journals indexed in Scopus or Web of Science. Instead, the Ministry of Education and Science would urgently "introduce its own system for assessing the effectiveness of scientific research," according to Russia's Tass news agency.
"We see Russia saying, okay, we're going to develop our own [scientometric system]," said Hinchliffe. "Which might work internally, but it seems highly unlikely that the globe, like THE would adopt a Russian system in place of […] Elsevier."