Research ministry says funding will hit nearly €500M in 2024, an increase of €200M over last year. But companies worry about deployment, and there's concern that EU efforts still aren't joined up enough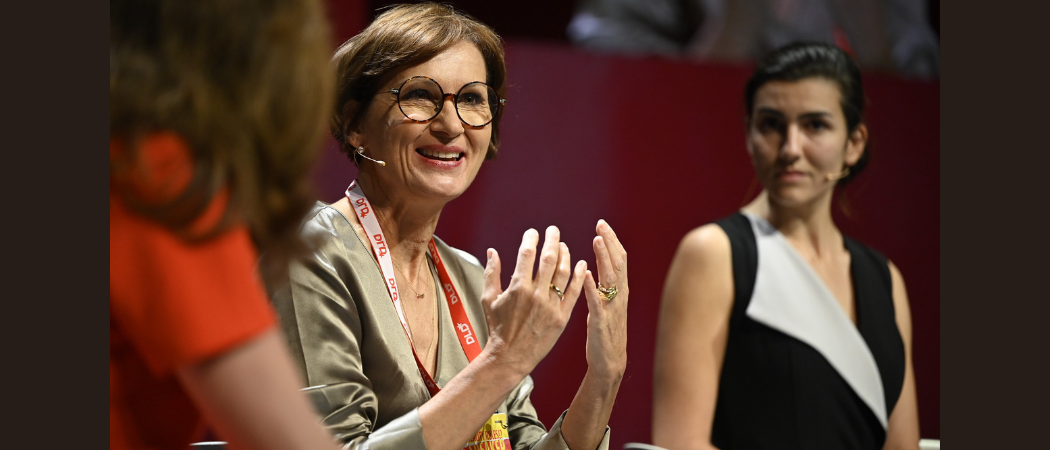 Germany is promising to spend nearly €500M on artificial intelligence (AI) research and innovation by 2024, with investments in supercomputing infrastructure, skills development, women-led research groups and 150 new professorships.
Echoing language used in Brussels, the country's research minister Bettina Stark-Watzinger framed the new AI Action Plan as a way to achieve "technological sovereignty" and avoid dependence on outside powers. She repeatedly stressed the need for more EU-wide cooperation on AI, mentioning France and Scandinavian countries as partners in particular.
"The aim is now that Germany and Europe, in a world powered by AI, can take a leading global position," she said last week, launching the plan.
Despite hailing from the anti-regulation Free Democratic Party, Stark-Watzinger argued Europe's approach to AI, emphasising trust and transparency, actually strengthens the continent's hand. "That's a competitive advantage," she said.
That is at odds with the German AI Association which has raised concerns that the EU's AI Act currently under scrutiny in Brussels, could hinder innovation. 
Stark-Watzinger also wants better AI infrastructure and more AI-trained workers, promising six new skills centres and 150 new AI-professorships.
On infrastructure, details of new projects will be released next month when the plan is fleshed out more fully, but she stressed that European cooperation will leverage any new investments.
Real-world implementation
But while there was a near universal welcome for the new money and projects, companies worry that AI advances won't be deployed to boost the wider economy as Stark-Watzinger hopes.
Just 15% of companies use AI, warned Bitcom, an association of German companies in the digital economy. "The transfer of findings from science to industry is perhaps the greatest weakness in Germany," it said.
As evidence of this, Bitcom noted Germany had already launched an AI strategy back in 2018, but implementation has been slow. Rules around the transfer of data are still too restrictive, Bitcom warned.
Similarly, the German AI Association, representing more than 400 companies, said there need to be more incentives "for the transfer of research into practical applications".
The association also worries that the EU's AI Act will become a drag on the continent's AI industry. "The minister's emphasis on the AI Act as a form of quality control is intriguing, but its practical feasibility is under scrutiny," it said in a statement. EU lawmakers need to make sure the act doesn't balloon development costs for AI products, or create legal uncertainties.
Vision, cohesion, critical mass
The European Commission's support for the EU AI ecosystem has so far lacked "vision, cohesion and critical mass", said Holger Hoos, an AI professor at RWTH Aachen and one of the founders of CLAIRE, a European federation of AI labs.
"It is promising to see a clear commitment by the German government to play a leadership role in this effort, but I am a little worried how long it might take before this ambition leads to the urgently required investments at the EU level," he said.
An ambitious common goal, like a "CERN for AI", could help spur European progress, he thinks.
On the promise of new infrastructure, Hoos said it would be a "big mistake" simply to expand existing high performance computing centres. "Instead, it is of crucial importance to create dedicated, large-scale and AI-specific computing facilities, at the European level as well as in Germany, which will require substantial investment," he said.
Lack of scale
As was put to Stark-Watzinger at the plan's launch last week, Europe's perennial challenge is that it lacks the hugely profitable tech giants of the US and China that are capable of throwing tens of millions of dollars at AI development.
The problem is partly about a lack of private capital in Europe, she said. To compensate, the German government is currently working on a new law to make it easier to finance and start new companies.
In addition, Stark-Watzinger has this summer also thrown her weight behind liberalising laws on genetically edited crops, after the European Commission in July proposed overturning the EU's near-ban on deploying such techniques.
"For science, it is a revolution because what nature creates naturally over decades or over centuries, or what humans create with classical breeding at great expense, can now be replicated much faster in the laboratory - much more cost-effectively and more precisely than ever before," she said during a discussion of the technology last week. The minister has arguably sought to sharpen her public profile ahead of elections in the state of Hesse in October, where she is chair of her party.
UK AI governance report
Separately, UK MPs have warned that the country risks "falling behind" in the governance of AI, as the EU and US move to create international standards for the technology.
The UK earlier this year set out plans not to legislate the technology but to embed certain AI governance principles in the rules of existing regulators, such as Ofcom, the body that oversees telecoms.
But in the view of the House of Commons Science, Innovation and Technology Committee, this is not enough, and the UK should launch its own AI bill.
"Without a serious, rapid and effective effort to establish the right governance frameworks and to ensure a leading role in international initiatives, other jurisdictions will steal a march and the frameworks that they lay down may become the default even if they are less effective than what the UK can offer," the MPs warn in a new report, The governance of artificial intelligence.
The UK is convening an AI safety summit in early November to try to create international cooperation on how to make sure the technology remains safe – although there's no consensus yet among democratic attendees over whether China should be invited.