GMO regulations will no longer apply to some crop plants that are modified using precise gene editing techniques, a shift scientists have long been calling for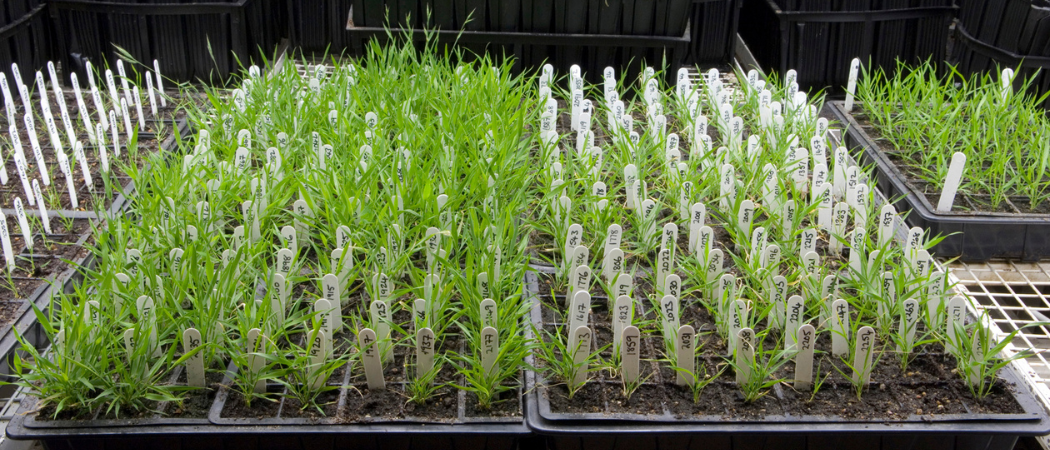 After the long-running virtual exclusion of genetic engineering in agriculture in Europe, change is now in the air, with the European Commission putting forward a proposal to update EU rules to reflect the greater precision of new gene editing techniques.
Under the proposal, the EU's restrictive rules on genetically modified organisms (GMOs) will no longer apply to plants obtained using techniques such as CRISPR, as long as the modifications made are comparable to those that can be achieved using conventional breeding.
This is a big improvement from today's regulation that lumps first generation GMOs, which required the introduction of DNA from bacteria to show the desired modification had been made, with gene editing, which makes targeted changes and is far more precise. Placing what the Commission now terms new genomic techniques (NGT) in the same category as GMOs has made it virtually impossible to innovate and bring NGT crop plants to the market.  
Scientists have been calling for change for years, pointing to mounting evidence that gene editing can safely make agriculture more efficient and therefore help further EU's sustainability goals.
The proposal separates NGT plants into two categories. Category I concerns plants that are comparable to those that are conventionally-bred. To put it in numbers, the Commission proposes to limit the number of modifications that can be made to a plant to 20.
In this category, NGTs make changes that are possible with conventional breeding, where plant characteristics are crossed and selected, but where using gene editing will speed up the process and will be more precise. That should accelerate the development of crop plants that are more resilient, pest-resistant, produce higher yields and require less pesticides.
Commission says 20 modifications is not arbitrary and is backed by science. "I think it's conservative, but at this stage we prefer to take a precautionary approach and exclude more complex modifications. The number is backed up by scientific literature," one senior EU official said.
Innovators and scientists are happy a proposal for dedicated rules for NGTs is finally on the table. "In principle, the Commission proposal is a good starting point to promote innovation, especially if we look at Category I, which would enable certain innovations and it would be manageable for SMEs and public researchers. It's a very good starting point," says Petra Jorasch, manager for plant breeding innovation advocacy at the seed sector association Euroseeds.
But the jury is out on whether the new rules will be light touch enough to supercharge innovation. While clear guidelines are welcome, "from a scientific perspective, the realm of possibility for conventional breeding is very broad and varies across crop species," says Amrit Nanda, executive manager of the Plants for the Future European Technology Platform.
Arbitrary restrictions provide legal certainty, but risk "limiting the scope of what will be developed, favouring less complex traits, and discriminating against species with high ploidy [a high number of chromosomes] and complex genomes, as well as species that are vegetatively reproduced," she said.
Clarification needed
Jorasch agrees that while the rules make sense, there are further considerations to bear in mind when it comes to modifying more complex genomes, such as wheat, and how crop plants such as these are treated under the legislation.
Category II encompasses plants with more than 20 modifications obtained through the use of NGTs, which will continue to fall under GMO rules.
The proposed rules are part of a broader package for the sustainable use of natural resources, which the Commission promises will spearhead investments in agricultural biotechnology and enable faster marketing of innovative products.
Backing from Germany
Scientists in Germnay backed changes to EU's restrictive gene editing legislation in an event last week led by research and education minister Bettina Stark-Watzinger.
Ahead of the publication of the Commission's proposals, Stark-Watzinger called on all stakeholders to listen to the science, which suggests that NGT-modified plants are safe to use. "In our analysis of climate change, we focus on the facts. We ought to do the same when it comes to how we react," the minister said.
Few expect the negotiations between the European Parliament and member states, which must approve the final bill, to be easy. The Greens in the European Parliament are likely to oppose the new rules.
Organic food associations have already hit out at the legislation, criticising the decision to exempt some NGTs from consumer labelling and thus, to some extent, traceability. "Rather, this proposal is a massive accelerator for a lucrative business model from the biotech and chemical industry," said Jan Plagge, president of IFOAM Organics Europe.
But there's support from many member states – the EU Council initiated the change by asking the Commission to look into the issue back in 2021 – as well as the European People's Party, the European Parliament's biggest political group.
Openness to NGTs is also strategic – other parts of the world have adopted NGTs, and even those that were at first sceptical, such as Japan, are now changing their minds. In March, the UK government passed an act allowing gene-edited food to be developed commercially in England.
This has resulted in the EU falling behind the rest of the world when it comes to innovation. While the CRISPR technology, an innovation that won the Nobel prize in 2020 and is now synonymous with gene editing, was co-discovered by French microbiologist Emmanuelle Charpentier, innovators in the EU have been limited in what they can do without the ability to test and commercialise new plant varieties.
"Other countries are leading the way here, economic powerhouses like the US, those keen on innovation like Australia, or the populous ones like India," said Stark-Watzinger.
And the current position is hindering research that scientists say could be instrumental to helping tackle and adapt to climate change. The calls in EU's €95.5 billion research programme Horizon Europe, for example, discriminate against using NGTs in the funded projects, according to Jens Sundström, chair of the agricultural technologies working group at the European Plant Science Organisation, who gave a presentation at the German science ministry's event last week.
This lack of funding at EU level leads to overreliance on national funding and skews the research landscape in favour of the US and China. "What the Commission has said in its study [which was in favour of NGTs] contradicts what kind of research they fund, and that affects scientists in Europe," he told the meeting.