Rising inflation, higher interest rates and a decoupling of ecosystems due to unstable geopolitics caused global investment in start-ups to plummet in the past year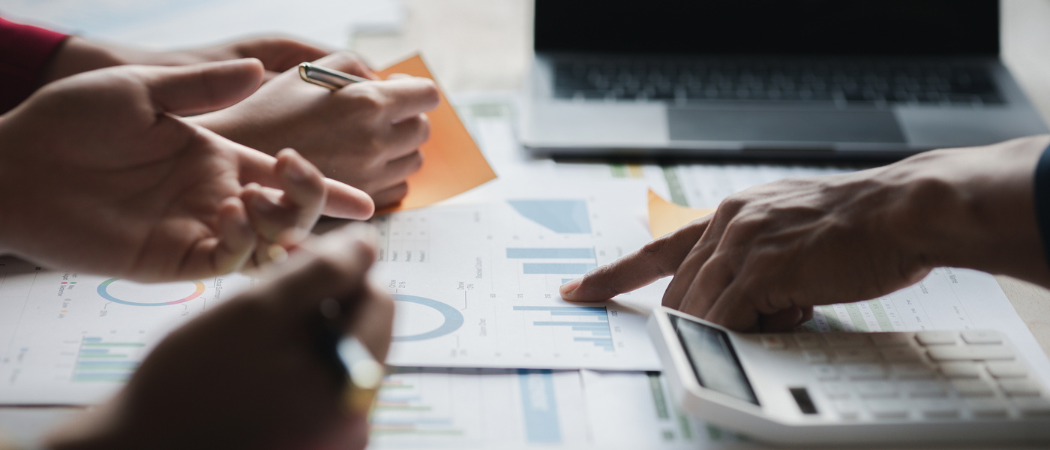 Tough times lie ahead for start-ups after a massive fall over the past year in global funding, according to a new report. 
The Global Startup Ecosystem Index says a combination of rising inflation, increasing interest rates and unstable geopolitics is putting a big dent in start-up investment around the world. 
The crowdsourced index, which has been published annually since 2017 by StartupBlink, ranks the top 100 countries and 1,000 cities around the world for their start-up ecosystems. 
"The general expectation is that as long as interest rates stay high, more and more startups will run out of money, and we will enter into a winter period in start-up funding," the report says. 
The report notes that some of the world's most successful companies such as Meta and Alphabet were formed during difficult periods for the global economy. But in general, it delivers a stark assessment of the current environment. 
There has been a swift change, with 2021 a golden time for start-ups, driven by a huge spike in investment during the second year of the COVID-19 pandemic. This has since fallen away sharply, especially towards the end of 2022, and the numbers for the start of 2023 remain bleak. 
Figures from market analyst Crunchbase show global start-up funding in the first quarter of this year was around $76 billion, 56% lower than the same period in 2022, when $162 billion was pumped into start-ups. Without the huge investment poured into just two companies so far this year, OpenAI and Stripe, the fall would be as much as 63%. "Tough times are ahead," the report warns. 
The biggest impact is on established start-ups that are trying to grow, rather than brand new ventures, with angel seed investment having increased slightly in the past year. Late stage investments fell by 43% year-on-year.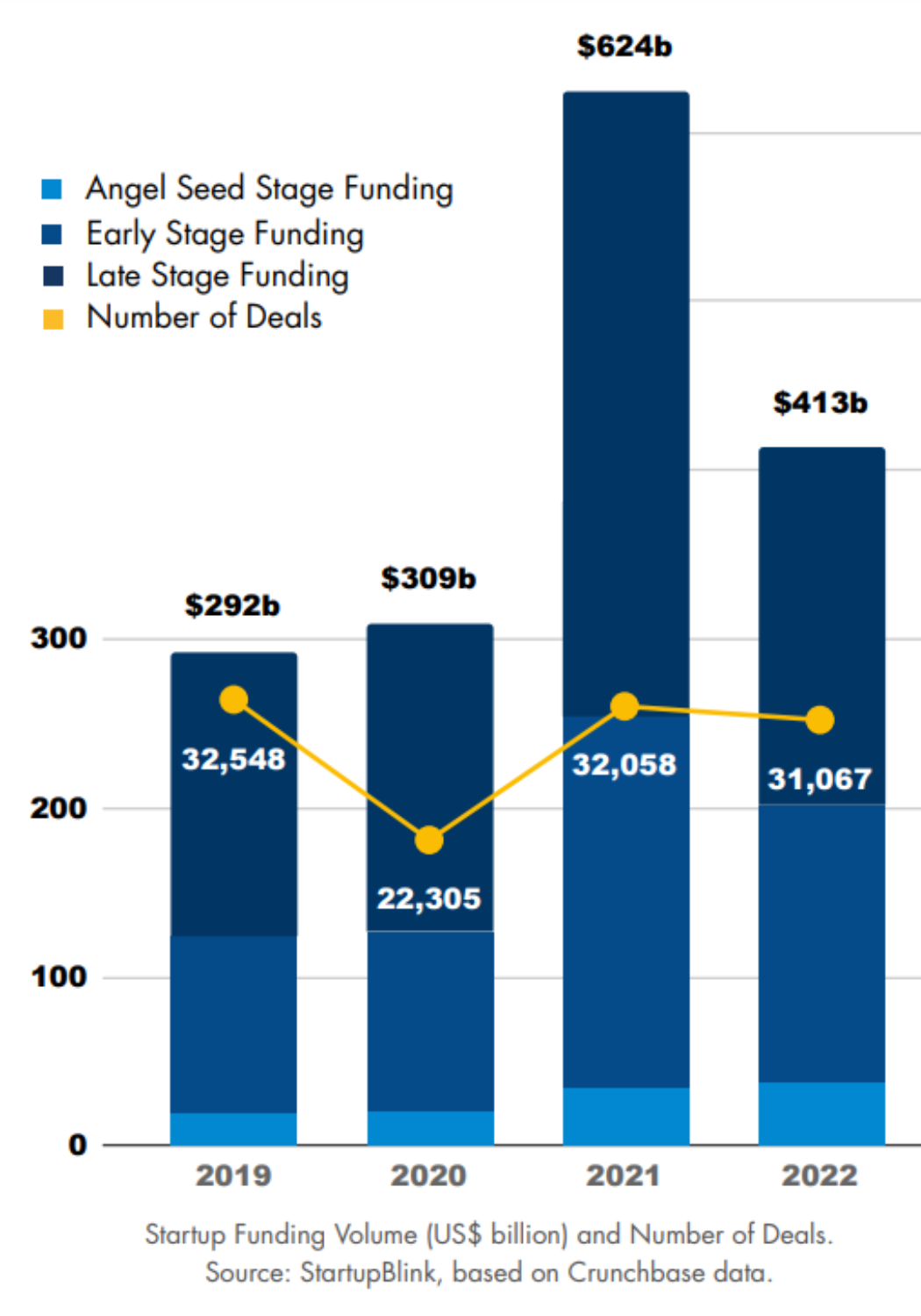 Compounding the fall in investment, unsettled global geopolitics are also having an impact on start-ups. 
There has been a noticeable shift away from the open and collaborative model of doing science on a global scale in recent years. An OECD report from earlier this year painted a picture of three distinct poles emerging, the US, China and the EU, with each trying to control their own scientific advances and cut out supply chain dependencies. This could hinder scientific progress, the OECD said. 
"Growing policy efforts to reduce technology dependencies could disrupt integrated global value chains and the deep and extensive international science linkages that have built up over the last 30 years," the OECD report says.
Geopolitical risk
The Global Startup Ecosystem Index suggests that similar issues are impacting innovation and that the "vision of a unified global startup scene is getting further away."
World powers are attempting to better control their own key industries. Semiconductors is a case in point. The sector is projected to grow by $1 trillion in global revenue by 2030, but protectionism is making it harder for start-ups to form partnerships and collaborate, stifling innovation. 
In addition to the post COVID-19 push to reshape supply chains and to ensure technological sovereignty, the report cites Russia's invasion of Ukraine and the subsequent sanctions as another example of the decoupling of ecosystems.
"The mindsets are shifting with ecosystem stakeholders much more aware of geopolitical risks than before," says the report. "Combine this with over-protectionism and a real subsidy race from historically open economies such as the US, mostly reflected in strategic industries such as climate and semiconductors, and the trend of deglobalisation is only projected to intensify."
Thriving scene
On a regional level, start-up dominance remains concentrated in three key areas: North America, Asia Pacific and Europe. 
While Europe is home to many thriving start-up hubs, the index shows it trails North America and Asia Pacific in creating high impact ecosystems.
Europe has 410 cities in the index's ranking of the top 1,000 best start-up ecosystems, far more than any other geographic region. But fewer than 30 of them are in the top 100, suggesting a lack of quality. North America is home to just 29.1% of the top 1,000 cities, but attracts nearly 50% of global start-up funding. Europe, on the other hand, attracts just 19.7%. 


StartupBlink's report suggests one problem for Europe could be its natural fragmentation, with the continent not sharing a common language, meaning it is harder for companies to scale up across borders. 
"These have been disappointing decades when considering the potential of Europe to lead the world in technology and innovation," the report says. It adds that companies such as the  Dutch firm  ASML, which manufactures photolithography machines that are essential for fabricating semiconductors, could "herald change" for Europe. 
Another worry for Europe is what the report describes as policies that "self-inflict damage", with the stand out example being the UK leaving the EU. The UK has the second best start-up ecosystem behind the US, but Brexit is straining relations and collaboration with the EU, the world's biggest trading bloc. "It will take an outstanding government effort to mitigate this potential damage in the long-term," the report says.