Access to capital is the key requirement, but the newly formed European Scaleup Institute sees talent as essential to helping start-ups grow and mature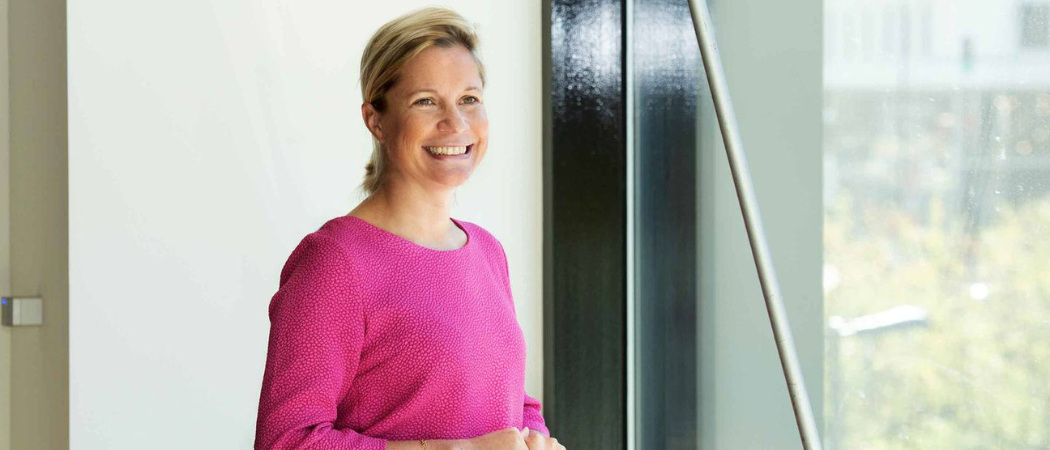 Europe has a scale-up problem, with too many promising start-ups failing to grow and realise their full potential. EU policy has recently mobilised to address this gap, and other players are now responding by internationalising their efforts.
The newly formed European Scaleup Institute (ESI) is a case in point, an alliance bring together six European business schools and one innovation agency to focus on the specific problem encountered in scaling-up and help companies plot a route from start-up to growth.
Research findings "will be directly applicable to real business challenges, as well as the creation of dedicated skills and support programmes for scale-ups, and tailored toolkits that can be implemented into current businesses," said Veroniek Collewaert, professor of entrepreneurship at Vlerick Business School in Belgium and the institute's academic director.
The institute will drive home the message that scaling up matters. According to a European Commission working paper on the scale-up gap, published at the end of 2021, closing the gap between the EU and the US could create up to one million new jobs and up to €2 trillion of extra GDP in the EU over the next 20 years.
"There has been so much hype around start-ups, but it is really the scale-ups that create economic growth and employment, and help solve the big challenges we face as a society," said Anna-Maija Sunnanmark, senior innovation adviser at Nordic Innovation, the agency partner.
Inevitably, the working paper identified access to capital as the main hurdle, and subsequent EU initiatives aim to address this. In February, the European Investment Bank launched the European Tech Champions Initiative, a fund of funds that will channel late-stage growth capital to growth companies. Meanwhile the European Innovation Council is building a ScaleUp 100 action that will provide enhanced support to 100 deep-tech start-ups emerging from its own and other EU programmes.
Little islands
The European Scaleup Institute is positioning itself to support these endeavours. It brings together Vlerick Business School in Belgium; the Rotterdam School of Management and Erasmus Centre for Entrepreneurship, both part of Erasmus University Rotterdam in the Netherlands; ESSEC Business School in France; ESADE Business School in Spain; the Nova School of Business and Economics in Portugal; and WHU Otto Beisheim School of Management in Germany.
These academic partners have all worked on scale-up issues in recent years, albeit with different research interests. "Some of us focus more on the people side, others more on the back office, or finance and ecosystems, so in that respect there is a lot of complementarity," Collewaert said.
Most of the schools have also run scale-up programmes, supporting company founders and other managers. However, policy-oriented projects such as building scale-up monitors has often had a national focus rather than taking a broader view. This is symptomatic of the European approach.
"A lot of scale-up initiatives remain relatively local, and hence scattered, with everyone on their own little island," said Collewaert. "All of us in the ESI believe that we can do much more, and in a more meaningful way, by working together."
The lack of an ESI partner in central and eastern Europe is conspicuous, but not intentional. "One of our top priorities at this point is to look for partners in those countries, and we are definitely open to discussions," Collewaert said. That might be with business schools, or practitioner organisations.
The practitioner perspective is currently represented in ESI by Nordic Innovation, an agency created by the Nordic Council of Ministers to promote entrepreneurship, innovation and competitiveness in Denmark, Finland, Iceland, Norway, and Sweden. It has been interested in scale-ups since 2017, long before it appeared on the EU's radar, commissioning research on the Nordic scale-up landscape, running the Nordic Scalers programme, alongside a range of community building activities.
For Sunnanmark, the fit between Nordic Innovation and the business schools is a natural one. "We have all been working independently of each other, but have come to similar conclusions about the kind of support that scale-ups need," she said.
The business schools have deeper research skills, while Nordic Innovation has both experience of working with companies and a direct line to policymakers in the Nordic governments. "So, in that sense we have complementary competences and resources," Sunnanmark said.
Collewaert agrees. "Both from a programme and a research perspective we felt there was a lot we could learn from one another," she said. "And from a practitioner perspective, we need parties like this to make sure that what we do as academics is relevant."
Dedicated mentors
Part of that relevance involves identifying where scale-ups most need support. The EU's headline actions so far have focused on funding, but this is not necessarily what emerges from the companies themselves.
"When we ask where they need most help, the answer is in marketing and sales, and other competencies, rather than funding," said Sunnanmark. Issues range from which countries they target as they internationalise, and how company culture adapts to rapid growth. "These challenges are quite company-specific, which is why our programme gives each company a dedicated mentor."
Similarly, the Nordic Scalers programme puts an emphasis on peer-to-peer support, reducing the isolation that scale-ups might feel in their national business communities.
The emphasis for Nordic Innovation is not solely on the bottom line. "It's not about growth as such, but how the companies grow and how they create value," Sunnanmark said. "Within the Nordic countries, it is also important that these companies help us to maintain our welfare societies, and address the big societal challenges we face."
One aspect of this approach is an openness to companies leaving the region as they scale-up. "Nordic studies show that the benefits are still, for the most part, on the positive side, because the entrepreneurs quite often come back to the Nordics and either found a new company, or invest, or share their knowledge and competencies in other ways," Sunnanmark said.
Collewaert also thinks funding has been over emphasised. "It is an issue, and we have run several Europe-wide studies which show funding is consistently among the top three challenges," she said. "But the issue that ranks highest, on average, is attracting and keeping the right people."
This was the case in the European Scale-Up Report, produced by Vlerick in 2020. Some 30% of scale-ups surveyed cited the search for and retention of high-quality employees as their biggest challenge, with 28% highlighting raising funds. Market access came third, cited by 24% of scale-ups.
Governments and policy makers should pay more attention to this human factor, Collewaert thinks. "There are relevant things that can be done to give scale-ups easier access to both junior and senior talent."
A particular weakness is creating the layer of staff needed between senior management and technical staff as a company grows in size. "Finding the people who have the right maturity and skills to lead a team, and who can thrive in a scale-up environment, is a task that a lot of scale-ups struggle with," she said.
Naturally this is an area where the business schools in the ESI think they can help, with educational programmes to develop the skills of both junior and senior staff. Collewaert also sees scope for matchmaking initiatives, similar to existing programmes that connect potential start-up co-founders.
"I would love to do something similar to match scale-up talents," she said. "And that's where we can leverage our European profile, building bridges between the scale-up and talent communities across Europe."
Scale-up challenges such as recruitment and people management, fundraising, and internationalisation are sufficiently common across Europe that there is also scope for a combined approach. "Our hope is that, at a certain point, we might run an overarching European programme that would leverage the best of the best from each of our individual programmes," Collewaert said.
The ESI will hold its inaugural conference on 1 June at the Nova School of Business and Economics in Carcavelos. In addition to presenting the latest research and discussing best practice and new initiatives in scale-up education, the event will see the launch of ESI's the first European Scaleup Monitor.
This monitor will build on past initiatives carried out by the partners, but cast a wider net in terms of the kinds of companies considered, and provide more analysis. "We see this as a starting point for coordinating and leveraging our combined research efforts to map the European scaleup ecosystem," Collewaert said
Elsewhere in the Ecosystem…
A £3.9 million fund to support the

commercialisation of research from the arts, humanities and social sciences

has been announced by the two UK research councils covering these disciplines. The programme consists of £2.7 million for commercialisation projects and £1.2 million for training and mentoring, delivered by the Aspect Research Commercialisation Accelerator. Each research team will get up to £50,000 for commercialisation work. Expressions of interest will be invited in June 2023.

Vakona, a spin-out from Umeå University,

has raised SEK 14 million (€1.24 million)

to further develop an antibiotic-free treatment for acne. Formed in 2020, the company is working with a bacterial enzyme that degrades bacterial biofilms to open up blocked hair follicles. The investment will support work on a 50-litre production and purification process. Full-scale production will follow, with a phase I/IIa clinical trial anticipated in 2026.

Google's acquisition of Croatian start-up Photomath has been

cleared

by the European Commission. A product of the country's

vigorous artificial intelligence scene

, Photomath has developed a popular online homework and study app that uses a smartphone camera to scan and solve maths problems. The Commission concluded that the transaction would not significantly reduce competition in markets for online homework and study help tools, in which Google is also active.