EU blocks effort to remove perverse incentives that are both encouraging deforestation and increasing CO2 emissions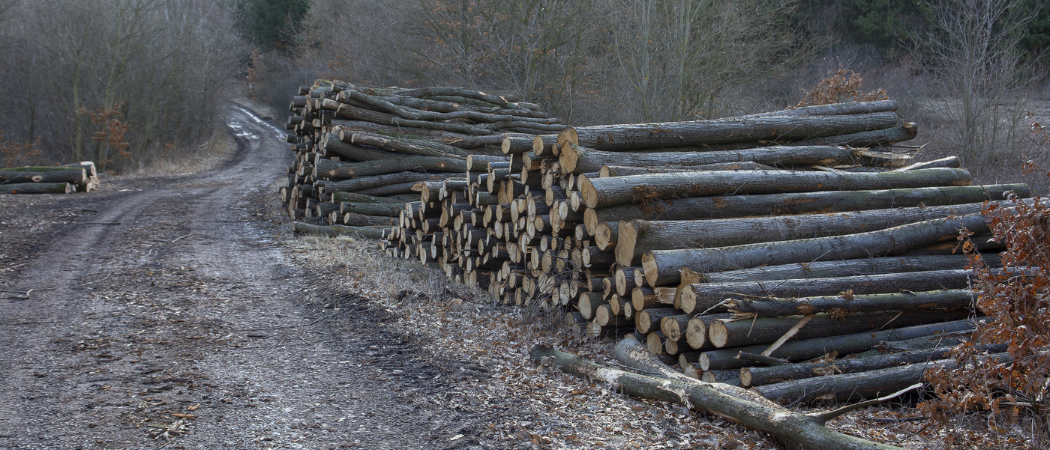 The European Council has agreed ambitious targets aiming to increase the share of energy coming from renewable sources including solar, wind and green hydrogen from 22% in 2021 to 42.4% by 2030, but failed to remove incentives that mean newly felled wood is included in this mix.
This is despite repeated calls from researchers to exclude trees chopped down for the sole purpose of making wood pellets to power electric generators from being subsidised through the Renewable Energy Directive.
The original intention of classifying wood as an acceptable source of renewable energy was to incentivise the use of waste material from the paper manufacturing and forestry sectors, which would otherwise have released carbon as it rotted.
However, taken overall, the science doesn't support the inclusion of wood burning as a renewable energy source. That is because burning wood emits more carbon than burning coal for each kilowatt hour of energy produced and because intact, living trees are important carbon sinks.
"The motive of the EU to increase its renewable energy fraction is commendable, but we  have to remember that the purpose of doing that is to reduce emissions and help climate change," said Michael Norton, director of the environment programme at the European Academies Science Advisory Council. "It makes no sense to have a category of renewable energy which does the opposite, which actually increases emissions. That's the scientific reality."
Hand in hand with the EU renewable energy subsidies, the use of primary wood has been further encouraged by international carbon accounting rules which hold that the emissions are added to the ledger of the country where a tree is chopped down and not the country where it is burned. This has created strong financial incentives to fell trees with the sole purpose of turning them into pellets for firing electric generators.
The model of limited local use of genuine residues, where trees are not felled solely to burn still stands, said Norton. "But once monetised by making it eligible for subsidies, it's expanded into such a large industrialised use of bioenergy," he said. "The way in which they're cutting down forests in one part of the world, shipping them to another part of the world just to burn, that's a totally perverse effect on the climate and also biodiversity."
Primary sources
The European Commission's Joint Research Centre found that at least 37% of all biomass burned in the EU is likely to come from primary wood sources, classed as whole trees and branches, as opposed to residue.
The international carbon accounting system means European countries can ship wood in from non-EU countries, and claim this is emission-free. In 2021, the EU imported wood pellets to the value of $924 million, mainly from Russia, the US, Belarus and Ukraine.
A 2014 study estimated the emissions from the processing of raw wood into pellets and transporting them from the US to Europe was equivalent to 322 kilogrammes of CO2 per tonne of pellets.
"You lose half the wood before you even get to the power plant," said Timothy Searchinger, senior research scholar at Princeton University's Center for Policy Research on Energy and the Environment. "And when you burn it in the power plant, wood burns less efficiently. So, you're emitting more carbon from the power plant than you would be if you were burning fossil fuels."
Scientists first drew attention to this issue in a public letter to the European institutions in 2018, with almost 800 researchers, including Nobel laureates, calling for the removal of biomass burning subsidies. In 2021, another letter was published, with 500 signatories.
Their pleas fell on deaf ears, and although the update of the Renewable Energy Directive that was voted through by the EU Council at the end of March makes the classification of wood residues stricter and distinguishes this form of biomass from wood from primary sources, the subsidies have not been removed.
Sweden, a country where more than 20% of current energy supply comes from biomass and which produced more than 9000 GW/h of electricity from primary biomass in 2021, was in control of the rotating European Council presidency during the final decisions on the Renewable Energy Directive.
Conservationists are also dismayed, saying the Renewable Energy Directive will continue to have dire impacts on forests and will lead to increased climate breakdown and the destruction of nature.
The Directive, "will keep rewarding energy companies to burn millions of trees," said Martin Pigeon, forests & climate campaigner at the lobby group Fern. "Forests are our best chance of absorbing carbon dioxide, so [the] decision will continue to worsen the climate and biodiversity crises, harm people's health, and actively undermine the EU's climate ambitions, all at the taxpayer's expense," he said.  
In addition to the subsidies biomass companies receive, the European Commission's Horizon Europe programme also supports continued investment in research with €4 million earmarked for development of near zero-emission biomass heat and/or CHP including carbon capture. The EU has funded projects other projects including a mobile pelletising unit that helps increase the amount of wood that can be transformed into pellets, and the BIORES project, which has developed biomass trading hubs in Serbia, Croatia and Bulgaria.