After 11 years leading Germany's biggest applied research organisation, Reimund Neugebauer leaves 'by mutual agreement.' Karlsruhe president named to succeed him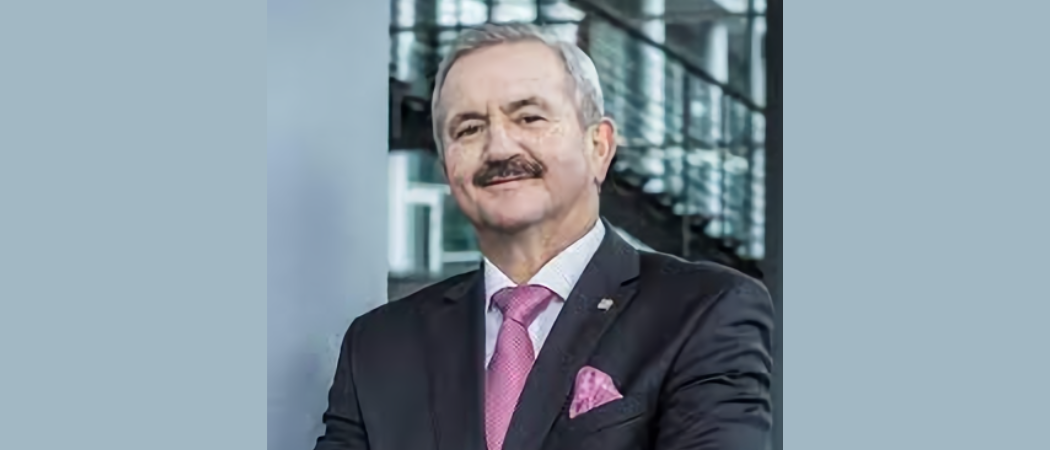 The embattled head of Germany's biggest applied-research organisation, Fraunhofer-Gesellschaft, resigned his post after an unusually public scandal over travel and personal expenses prompted the research minister to demand a boardroom shake-up.
In a statement released 25 May, Fraunhofer said that Reimund Neugebauer, its president for nearly 11 years, resigned "by mutual agreement". It provided no further explanation, but said his successor will be Holger Hanselka, currently president of Karlsruhe Institute of Technology.
The announcement was made during the annual Fraunhofer conference, held this year in Dresden, amid a scandal that has shaken the German applied research organisation. Neugebauer's term was initially due to run to 2024, but in February the Federal Court of Auditors in Germany reported "numerous violations" of financial rules, including members of the executive board exceeding spending limits for hotel stays and hiring luxury cars.
It was the second time since 2016 that the auditors had complained about the non-profit organisation, which has both public and private funding. And it prompted research minister Bettina Stark-Watzinger to demand sweeping reforms, including a new board, a new governance structure and better compliance standards. Stark-Watzinger also  warned that the reputation of the German research system is at stake.
The Fraunhofer model
Indeed, Fraunhofer is one of Germany's most famous R&D organisations, with an international reputation for bringing ideas to market-readiness. Among its best-known innovations is the MP3 and related audio formats, now widely used in podcasts. Today its 76 research units, stretching from the US to Japan, work on fibre optics, Industry 4.0 manufacturing, digital innovation, self-driving cars and much more, in sector-specific scientific teams that do contract work for companies, with some public support to help sustain the organisation.
The model has proven so successful that several countries have tried emulating parts of it. A decade ago, for instance, the British government cloned Fraunhofer to set up its own industrial public-private R&D organisations, which it calls Catapult centres.
But the scandal over lavish executive-suite spending risked tarnishing Germany's brand for top-notch industrial research, and prompted an unusually sharp and public rebuke from the research ministry.
The February audit report said the Fraunhofer board was responsible for "unreasonably high" expenses for in-house events and "entertainment", and members were regularly accompanied by spouses or partners on work trips. "In almost all cases, it was not clear to what extent an escort was exceptionally necessary for work," the auditors reported. They raised similar issues in a 2016 audit, but this time around  the auditors also faulted the research ministry for not policing Fraunhofer's spending more closely. Neugebauer was also criticised in 2019 after Fraunhofer funded an exhibition featuring his wife's artwork.
But Fraunhofer, as an organisation with both private and public funding, had rejected the conclusions of the government audit, saying that public grant money was used only for eligible trips and in accordance with its internal regulations. In 2021, about €1 billion of Fraunhofer's €2.9 billion budget came from public funding, with most of the rest from contract research.
The dramatic news 25 May of Neugebauer's resignation was splashed across German media. Still, the Fraunhofer announcement included praise for Neugebauer for his contribution to the growth of the organisation, with its budget rising about 50% in his decade at the helm and its portfolio expanding into new fields such as quantum computing and artificial intelligence. Before becoming president in 2012, Neugebauer - originally a mechanical engineering graduate in what was then East Germany – had for 21 years run a core Fraunhofer institute, on machine tools and manufacturing, in Chemnitz.
New governance structure
The newly elected president, Hanselka of Karlsruhe, said in a statement that Fraunhofer will develop a more "demand-oriented, global focus" that would be more appropriate to a time of significant changes around the world. As for the internal workings of Fraunhofer, Hanselka said the research organisation needs "modern corporate governance structures" as well as a new mission statement "characterized by trust".
Hanselka is a mechanical engineer and has been leading KIT since 2013. He has also been the director of the Fraunhofer institute for structural durability and system reliability in Darmstadt and was member of Fraunhofer's presidential council from 2006 to 2012. "Together with the 30,000 employees, I will do my best to expand Fraunhofer's top position among the world's leading research institutions and to strengthen Fraunhofer's profile," he said in the statement.
Fraunhofer said "discussions are currently underway" to get Hanselka into his new job at Fraunhofer headquarters in Munich as soon as possible. Until then, it said, Sandra Krey, its executive vice president for finance and control, will manage the organisation "on an interim basis."