After an audit report found 'numerous violations' of financial controls at one of Europe's top research institutions, the government has told it to shake up its governance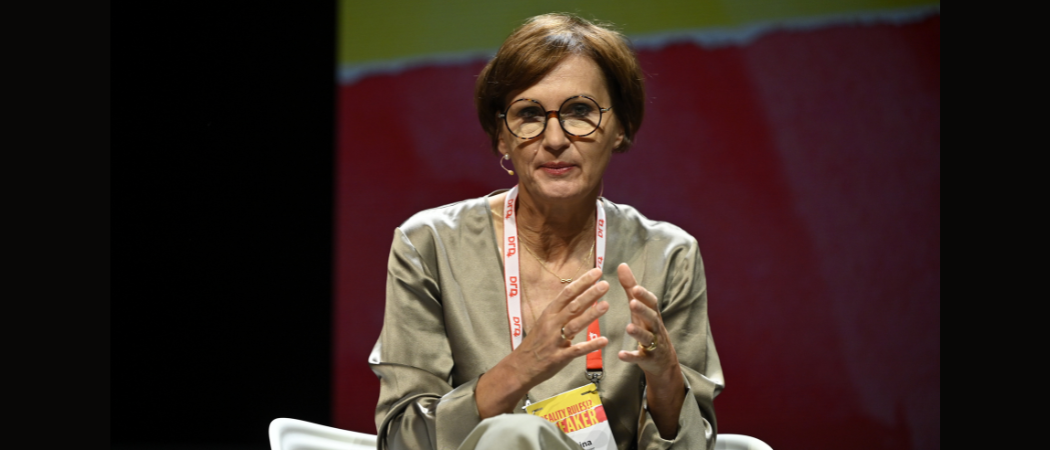 Germany's federal research minister Bettina Stark-Watzinger is calling for sweeping reforms at the Fraunhofer Society, one of Europe's most prestigious applied research organisations, after auditors found "numerous violations" of financial rules, including members of the executive board exceeding spending limits for hotel stays and hiring luxury cars.
Stark-Watzinger says Fraunhofer needs a new board, a new governance structure and better compliance standards. "Otherwise, there is a risk that […] the reputation German research as a whole will be damaged," she said.
According to the report of the Federal Court of Auditors published in February, the executive board of Fraunhofer was responsible for "numerous violations" of financial controls. The report also noted that the BMBF (Federal Ministry of Education and Research) had not taken sufficient steps to ensure the rules were upheld, despite earlier auditors' reports of infringements.
A spokesman for Fraunhofer did not want to comment on Stark-Watzinger's statement but said it "welcome[s]" the audit report as this will help "identify procedural weaknesses" in its operations.  
"We view this report as an opportunity to dispel misunderstandings that have arisen between Fraunhofer and the BMBF and to further consolidate the strong foundation of cooperation that has grown over decades," the spokesman said in a statement to Science|Business.
The auditors said the executive board exceeded spending limits for hotel stays without justifying the need for this. After similar conclusions were reached in 2008 and 2016 audits, in 2017 BMBF asked Fraunhofer to ensure spending limits were stuck to, but it did not follow-up to ensure this happened, according to the 2023 report. 
The report also says Fraunhofer executives claimed "unreasonably high" expenses for in house events and "entertainment", and were regularly accompanied by spouses or partners on work trips. "In almost all cases, it was not clear to what extent an escort was exceptionally necessary for work," the auditors say. Fraunhofer executives also used "luxury class vehicles" without the consent of BMBF.
The auditors also complain about how BMBF has acted, saying it had "obstructed" the audit and refused to hand over certain files and provide access to hard drives.
The report concludes that the behaviour of Fraunhofer executives could "discredit the achievements" of Germany's science system as a whole and that Fraunhofer institutes were "de facto deprived" of research funds.
Fraunhofer says grant money was used only for eligible trips and that its internal regulations are in compliance with the German Federal Travel Expenses Act, as stipulated by BMBF. In addition, in December 2022, the executive board asked for a plan to be put in place to return luxury cars once their leases expire.
Top EU performer
Fraunhofer Society was founded in 1949 and currently operates 76 institutes and research units throughout Germany with an annual budget of €2.9 billion. It employs over 30,000 people, most of whom are scientists and engineers.
Fraunhofer is not a public body and is registered as a nonprofit organisation. However, about one third of its budget comes from public grants. In 2021, Fraunhofer received a little over €1 billion from the public sector, which includes German federal and state funding, EU funds and other revenue.
The remaining two thirds of its budget are generated from carrying out contract research. Fraunhofer has increased its revenue by 50% since 2012.  
European Commission data shows Fraunhofer is one of the most successful applicants in EU research funding competitions. Its research institutes received a total of €671 million from Horizon 2020 and another €153 million for the first two years of Horizon Europe.
In EU research funding competitions, Fraunhofer is outranked only by the French National Centre for Scientific Research (CNRS) and the French Alternative Energies and Atomic Energy Commission.
Anticipated resignation
To mend Fraunhofer's dented reputation, Stark-Watzinger said in her statement that Fraunhofer needs a new executive board, but did not mention what will be the fate of Reimund Neugebauer, Fraunhofer's president.
In October Neugebauer announced he intended to leave the post one year before his contract expires, with a view to passing on the baton by 30 September 2023. It's unclear whether the audit report will speed up that timeline.  
Neugebauer was first elected as president in 2012, after spending 20 years at the Fraunhofer Institute in Chemnitz. His mandate was extended by the Fraunhofer Senate in 2021 to deal with "numerous internal and external challenges," the Fraunhofer spokesman said.
Neugebauer's conduct was first questioned in the 2016 auditors' report, which noted he and other board members had billed unusually high travel expenses. Neugebauer faced further criticism in 2019 after Fraunhofer funded an exhibition featuring his wife's artwork.
The Fraunhofer Senate is expected to elect a successor at its meeting in May. The new president will take office in October.