With signs a deal is being agreed on the Northern Ireland Protocol, association could be near. But having been shut out of Horizon Europe for two years, the UK hopes to renegotiate financial terms, and wants talks to start now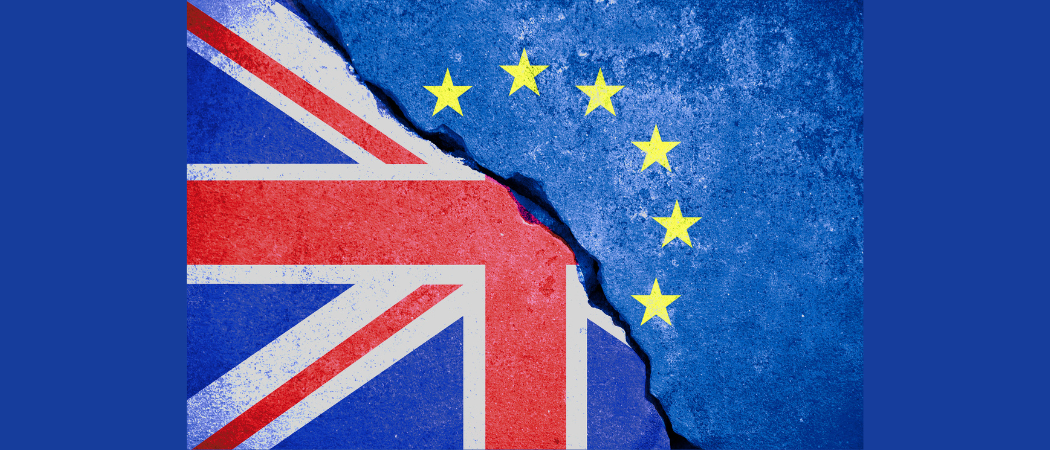 The UK government wants to renegotiate the fee it pays for Horizon Europe, risking a further row with the Commission that could delay or entirely derail association, even as the wider relationship between Brussels and London appears on the verge of a positive breakthrough.  
Since autumn 2021, the European Commission has blocked the UK from associating to the €95.5 billion research and innovation scheme because of a wider row about the Northern Ireland Protocol, a key part of the post-Brexit deal that London has threatened to scrap.
There are now hopes that a deal over the protocol could soon be struck, paving the way for association.
But the UK government is thought to want to renegotiate the financial terms of Horizon Europe association to reflect the fact that it has been shut out for so long.
"If an agreement on the Northern Ireland Protocol is reached, the UK's financial contribution to the Horizon budget will need to be renegotiated before UK association can be confirmed, to reflect the fact that the UK government has been funding UK participation in the programme over the last two years," said Peter Mason, who leads global research and innovation policy at Universities UK.
Those on the UK side are anxious that talks on updated financial details of association start now, to avoid a lengthy and possibly acrimonious row later on, which could even tip UK ministers towards rejecting Horizon Europe entirely and launching the UK's own "Plan B" alternative.
But so far, they say the Commission has refused to engage until a deal is struck on the Northern Ireland Protocol.  
"Both sides should seek to conclude this renegotiation as swiftly as possible to minimise further delay," said Mason.
Renegotiations
Several areas of the original Brexit deal, which agreed the terms of association, are now being discussed in UK university and official circles. For example, the agreement envisaged the administration costs of associating to Horizon Europe rising annually from 0.5% of the UK's total contribution in 2021, to 3% by 2026.
But from the UK's perspective, it would be fairer to reset the clock and pay a 0.5% administration fee the year from which it associates.
UK participation in Horizon Europe has also fallen sharply because it has not associated, and the UK might argue it should pay less up front to reflect the fact it is getting less money back. However, what the UK pays in is calculated on the basis of its GDP, not what it gets back, so this could be a difficult ask.
Also unclear is whether the Commission will want the UK to pay a share of Horizon administration costs even for the years when it was not associated, given that UK researchers have still been applying to the programme. 
In particular, UK academics have continued to apply to the European Research Council (ERC), although they have to move to the EU to take up their grants. The UK government has been giving ERC grant winners an equivalent award under a guarantee scheme. So the Commission might argue the UK has been piggy-backing on the ERC's grant selection process, and therefore should contribute.
In addition, the UK's official position is that it also wants to associate to the Copernicus earth observation programme, but there's concern that the case for joining Copernicus halfway through is weaker than for Horizon Europe, with many of the big grants already having been awarded.
All very solvable
There's hope on the UK side that it will be possible for London and Brussels to iron out these issues and quickly agree on association.
"This is all very solvable," said Martin Smith, head of the policy lab at the medical research charity Wellcome Trust. "There's some Horizon details to update two years on, but agreement was found before and can be found again. It's in everyone's interests that those discussions on Horizon can happen now so that association can happen promptly once wider political issues are resolved," he said.
But if renegotiating the UK financial contribution descends into an acrimonious, drawn-out tussle with the Commission, the fear among UK universities and officials is that ministers would launch the UK's Plan B alternative to Horizon Europe in frustration.
Last weekend the UK's minister of state in the newly created Department for Science, Innovation and Technology, unnerved UK academics by saying that the country would "go it alone" if not allowed to join the framework programme.
Writing in the Sunday Telegraph, Michelle Donelan said, "If we cannot associate, we are more than ready to go it alone with our own global-facing alternative, working with science powerhouses such as the US, Switzerland and Japan to deliver international science collaborations."
James Wilsdon, professor of research policy at University College London, said it is necessary to "resign ourselves" to the fact that joining Horizon Europe late meant that it would likely be "expensive" on a "narrow cost-benefit calculus."
"But if one takes the longer, broader view, and see this as a down payment on our continued place in EU-wide R&D networks, then it's money well spent," he said.
The question now is whether UK ministers will see it that way. "Will they dig in and demand discounts, or use this an excuse to walk away? Possibly. But I think it's mostly bluster and as in other areas, will melt under pressure of EU opposition," Wilsdon said.
George Freeman, then UK science minister, who is now co-minister for Life Sciences, last year threatened to walk away from association by the autumn if the Commission failed to shift its position – but didn't follow through on the threat.
UK government officials point out that the turmoil caused in London by the rise and rapid fall of prime minister Liz Truss last year meant decisions on Horizon Europe and Plan B have taken much longer than expected. 
Following on from Truss' resignation, prime minister Rishi Sunak has taken a much less combative stance towards the EU, and there are reports that a deal on the Northern Ireland Protocol is imminent, with Sunak set to meet Commission president Ursula von der Leyen over the weekend.
However, if Sunak does strike a deal, he will have to ward off fiercely pro-Brexit MPs in his own Conservative Party. One university source worried that he might ditch Horizon Europe and launch Plan B as a sop to convince them of his own pro-Brexit credentials.
If the UK government did reject Horizon Europe, even though the wider issues over the Northern Ireland Protocol had been resolved, it would likely trigger fury among universities, which have throughout the impasse lobbied the government to continue pressing for association.
A spokeswoman for the Commission said it was "not in position to offer comments on these comments, as a matter of general practice." 
A spokeswoman for the UK's science ministry said: "The terms we agreed to associate with Horizon Europe in 2020 were based on the UK's participation for the full multiannual financial framework. We are clear that given the EU's delays the UK will only pay for the period of actual association to the programmes. We remain ready to discuss this with the EU."
This article has been updated to include a response from the Commission and the UK government.