Long-running frustration from MEPs with the Commission bubbles over as Christian Ehler says that agreement will prevent Parliament from scrutinising future association deals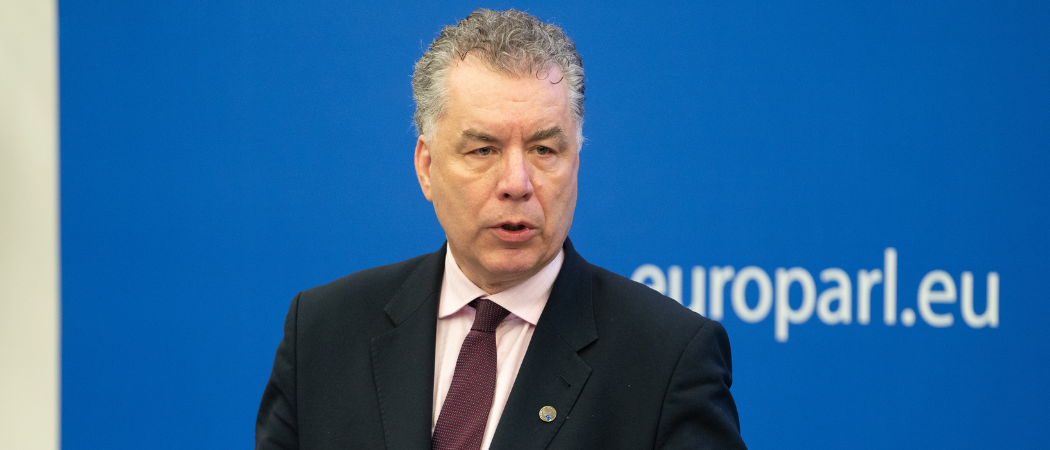 A leading MEP has said the European Parliament cannot consent to the Horizon Europe association agreement with New Zealand going ahead as it stands, because it would cut MEPs out of negotiations in future framework R&D programmes.
Christian Ehler, who sits on the Parliament's industry, research and energy (ITRE) committee, said the deal with New Zealand would give the Commission "an unconditional permanent mandate" on whether the country associates to Horizon Europe's successors, and all other EU programmes, such as Erasmus+. 
The row with MEPs threatens to derail the Commission's strategy of associating far-flung but friendly democracies like New Zealand, Canada, South Korea and Japan to Horizon Europe. Previously, Ehler and other MEPs have warned their objections also apply to any Canadian or other association agreements too.
Last December, New Zealand became the first of these countries to agree to associate, but the Parliament still needs to give consent to the deal.
Ehler stressed his opposition had "nothing to do" with New Zealand per se, but instead is about the form the deal takes, which he believes would rob Parliament of a say in future association deals. MEPs have also singled out the Faroe Islands' agreement for objection because the same principle is baked in.
"The Commission has created very difficult situations regarding the Faroe Islands and New Zealand because it has concluded agreements for which it knew it would not get Parliamentary consent," Ehler said.
He wants an inter-institutional agreement between the Parliament and Commission to set out MEPs' role in future association deals, and for future agreements to specify the programme to which countries like New Zealand will associate, so that they aren't open ended.
"This would mean that for future associations the agreement needs to be amended, which triggers a consent procedure in the Parliament," Ehler told Science|Business. He  first voiced his concerns to Research Professional News earlier this week.
Kurt Deketelaere, secretary general of the League of European Research Universities said, "As far as I know, association has in the past always been programme by programme, to be approved by the European Commission and European Parliament and Council. No idea why they now would eliminate the Parliament."
Ongoing tussle
Ehler's warning that he cannot consent to the New Zealand deal is the latest from MEPs who are concerned they are not getting enough of a say in the Commission's new strategy to expand Horizon Europe globally.
In 2021, when adopting Horizon Europe's ground rules, MEPs publicly told the Commission not to circumvent Parliament when negotiating association.
Then, last summer, MEPs on the ITRE committee berated the Commission for agreeing a form of association with the Faroe Islands that they believe will not allow them a veto in future framework programmes – the same concern as Ehler has with New Zealand.
"We have been indicating our objections to the structure of the agreement and the Commission has ignored this," said Ehler in a committee scrutiny session in June last year.
"The EPP group [Ehler's political grouping, the European People's Party] will not vote in favour of this agreement with the Faroe Islands or any other similar agreement. For example, with Canada or New Zealand," he warned.
Dan Nica, an MEP representing the Socialists and Democrats, and like Ehler a Horizon Europe rapporteur, also warned the Commission not to shut the Parliament out. "I urge the Commission to take it very seriously," he said at the time. "Because this will be the position of the European Parliament on any future association."
However, during that session, ITRE chair Cristian-Silviu Bușoi played down the prospect MEPs would actually vote against the agreement. "No is not really an option – it's just a theoretical one," he said. "But still, we will not proceed before finding good solutions."
Nonetheless, MEPs have still not given their consent to the Faroe Islands agreement. But unless they explicitly vote against it, this delay should not stop researchers there from applying to and winning money from Horizon Europe. The same applies to New Zealand.
Wider conflict
MEPs want to retain a say over who gets to associate because they contend such decisions are highly political – they concern associated countries' relations with the EU, and questions of repression and academic freedom. 
Last year, MEPs were divided over whether Tunisia, which has lurched into autocracy, should join the programme, but the Commission ultimately inked a deal. Ehler has also called for more parliamentary say in the association of the UK and Switzerland, which the Commission has excluded for now because of fraught wider relations.
The possible inclusion of the likes of New Zealand and Canada opens up even more questions about who should be in the Horizon club and who shouldn't.
"This shows how a more ambitious approach to global research cooperation comes with more complicated questions about accountability and governance within the EU institutions," said Thomas Jørgensen, director of policy coordination and foresight at the European University Association.
Science|Business has asked the Commission for comment.