It's the first rich country from outside the European region to join the research programme. Canada, Japan and South Korea could follow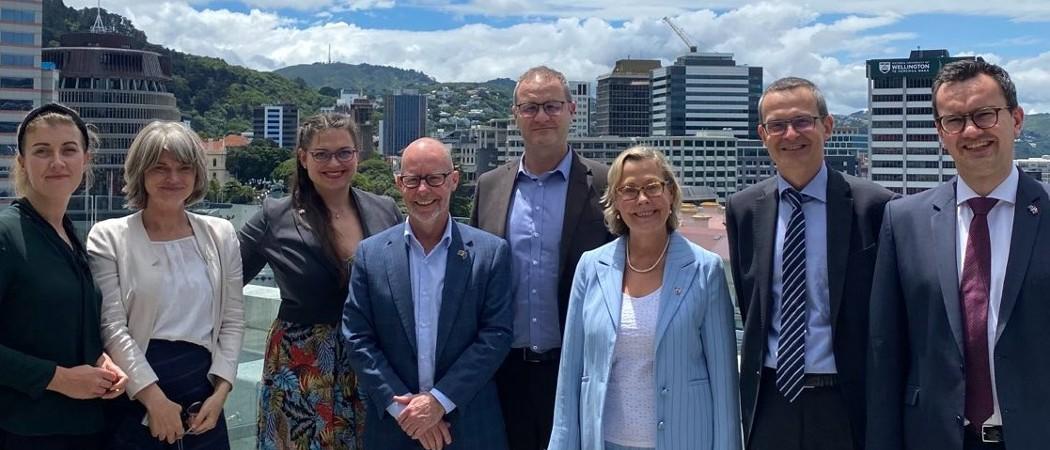 New Zealand is the first confirmed country to join Horizon Europe under a new policy that allows rich democracies anywhere in the world to associate to the €95.5 billion programme.
Today, the European Commission announced negotiations have concluded successfully, meaning that from next year researchers in New Zealand should be able to participate in the programme on equal terms with scientists in the EU.
"With Horizon Europe we have redesigned our approach towards international cooperation in research and innovation, strengthening even more our ties with countries outside the geographical proximity of the EU that have a robust scientific and research track-record," said research commissioner Mariya Gabriel.
"With a solid scientific base and more than half of New Zealand's researchers having an active collaboration with a European partner, the country has been a trusted EU partner for many years now," she said.
Lead negotiator and acting director general for research Signe Ratso has this week been in New Zealand to finalise details. Earlier this year, she stressed that the Russian invasion of Ukraine has redoubled the case for "like-minded" democracies to work together on research and innovation.
New Zealand will only associate to pillar II of Horizon Europe, the part that focuses on industrial partnerships and global scientific challenges in areas like climate change, energy and mobility.
It won't be able to host European Research Council grantees, nor receive money from the newly established European Innovation Council, set up to help European companies grow.
New Zealand will contribute to Horizon Europe on a "pay as you go" basis, with budget contributions roughly matching how much money its researchers win from the programme.
Negotiators have set an initial annual budget contribution, which has not been made public. This will be automatically adjusted up or down depending on how much money New Zealand is awarded. There is not thought to be any cap on much New Zealand pays in, in the event that its researchers do particularly well at winning grants.
Unlike its predecessor, Horizon Europe has opened the door to scientifically strong countries anywhere in the world to associate, so long as they respect human rights and have democratic institutions.
EU leaders have publicly rolled out the welcome mat to countries like Canada. After a slow start, the New Zealand deal appears to show that these overtures are beginning to bear fruit.
Canada is the country next most likely to join. It is currently in formal negotiations with the EU. South Korea and Japan are in exploratory talks, a less advanced stage of negotiations.
EU leaders have encouraged Australia to associate, but so far, the country is not even at the exploratory talks stage.
In June Ratso visited Singapore to scope out association there, but like Australia, this has not yet yielded any formal announcement about talks.