Virtual reality researchers are attempting to use cascade funding, in which money is awarded to consortia which then decide how to distribute it, to create pan-European calls. But they are wrestling a thicket of bureaucracy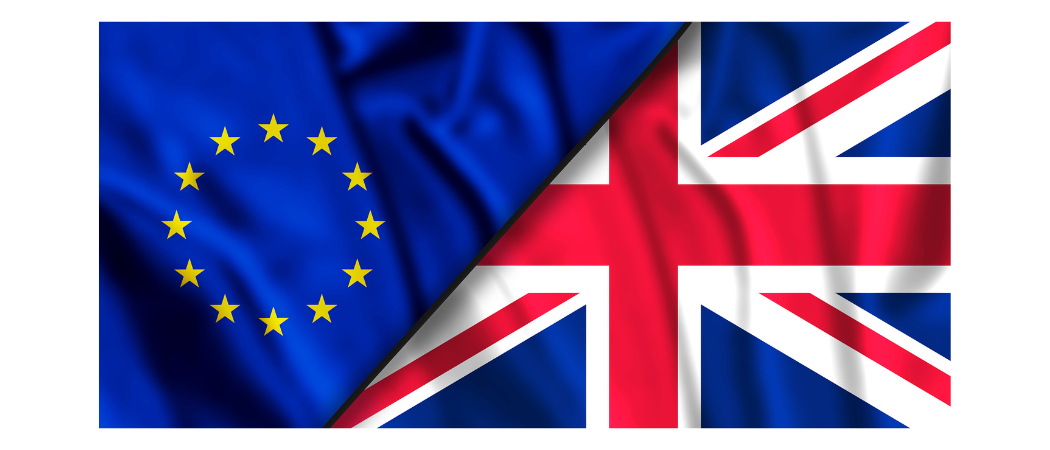 A network of academics in the UK, Finland, Germany and Spain are attempting to use a relatively new type of Horizon Europe funding to create grant calls open to both UK and EU applicants.
If successful, using so-called cascade funding, where recipients receive money to launch their own calls, could offer a small-scale work-around while the UK is not associated to Horizon Europe.
At the moment, with the UK not associated to the framework programme, the country's academics can apply to Horizon calls, but not on an equal footing – they have to find their own money if successful, for example. The hope is that cascade funding can be used to create an equal, pan-continental call.
"I would be very, very happy if we could make it possible," said Christof Lutteroth, a virtual reality researcher at the University of Bath in the UK, one of the four network members. "It would be a great success of pan-European funding."
But they face obstacles in convincing EU and UK funders to play ball. "It's just a huge load of work," said Tuija Heikura, a project manager at Aalto University, another network member. Their travails illustrate just how much paperwork and stress the Horizon impasse has created for scientists attempting to keep cross-channel links going.
The European Media and Immersion Lab (EMIL) is a collaboration between Aalto in Finland, Bath, Pompeu Fabra University in Spain, and Germany's Film Academy Baden-Württemberg.
They have €5.6 million of Horizon Europe funding to give out to projects exploring the potential of virtual and augmented reality, such as sensing users' emotions in VR, in grants worth €250,000-€500,000 each.
This is under a type of funding called financial support to third parties (FSTP), also known as cascade funding, which was first introduced under Horizon 2020 for ICT calls and has been since extended into most cluster areas.
When EMIL applied for this funding, it was under the assumption that the UK would associate to Horizon Europe, as agreed at the end of 2020 in the UK-EU trade and cooperation agreement. The political rhetoric was that association was a "done deal," said Aalto's Heikura.
Scuppered by Brexit
However, a deterioration of relations between London and Brussels, and in particular the UK's threat to override the Northern Ireland Protocol, a key part of the post-Brexit deal, has meant the Commission has refused to sign off on association. This has plunged the EMIL project into a bureaucratic black hole of Byzantine complexity.
Initially, a solution appeared to be in sight, as the UK funding agency Innovate UK, was happy to award EMIL a slice of the grant funding in order to cover Bath's role in the project. It did so under the UK's Horizon Europe guarantee scheme, which gives UK-based academics the money to participate in successful calls alongside European partners. "That went reasonably smoothly," said Lutteroth. Innovate UK has been "very, very supportive," he said.
The network started hiring staff to dish out the money – but hit another snag. It isn't allowed to use any of the EU cascade funding to give to applicants in the UK.  
So now, instead, the network is trying to hand back part of the EU-supported budget, and transfer some of the budget responsibility to Bath so that it can qualify for UK guarantee funding. This hopefully will allow the project to use two lots of cascade funding from Innovate UK and the Commission in tandem to launch a joint call.
These pots of money would be separate – meaning the two pools of successful grantees in the EU and UK might be of different quality -  but the call would at least be the same. "It's like the situation where we go to McDonalds and each of us pays for our own meals [but] we eat side by side," explained Aalto's Heikura.
However, arranging this involves an amendment to the entire project's plans, administrative processes, agreements and guidance documents, and the network is now racing against the clock to complete this process, so that UK applicants can be included in a second call with a deadline in August. The first call, made in December, had to exclude UK applicants because no workaround had been agreed.
"This timeframe is very, very short. These are dinosaur size organisations," said Heikura of UK and EU funding bodies.
Both EU and UK funding agencies, and EU grant recipients, all have to agree if the cascade pots of money can be issued in tandem. Innovate UK has been contacted for comment.
Currently, the team is in communication with Innovate UK, the Commission and grant winners to see whether these changes are possible.
"We have to get all ducks in a row before we can move," Heikura said. "Otherwise we risk ending up in a bureaucratic knot bringing all work to a standstill". She thinks tandem cascade calls should be possible in the future, but need to be planned as such from the start.
Commission weighs in
The Commission, however, appears to take a dim view of what the network is trying to do.
"It is certainly not the purpose of FSTP (cascade funding) to provide for co-funding or parallel funding schemes with non-associated third countries," an official said when asked about EMIL.
"The beneficiaries have to report back to the Commission in accordance with the grant agreement and the rules therein. Funding from the EU budget would normally not be available for entities from third countries, and they would need to obtain their funding from other sources," it said.
The EU does however support co-funded calls with third countries through other mechanisms, the official pointed out, and such arrangements are in place with Brazil, Canada, India, Japan, Mexico, China, Monaco, South Korea and Switzerland.
However, these co-funded calls are not truly integrated. EU participants have to follow EU rules, while those from other countries follow theirs, the official said. Separate grant agreements are signed by each side.
Fight goes on
But researchers at EMIL remain hopeful they can make their pan-European funding call work.
"I never really expected them to be flexible," said Lutteroth, speaking about UK and EU funding agencies, but vowed to continue to try to convince them nonetheless.
For Lutteroth, this attempt to maintain research links between the EU and UK is personal. A German national, he moved from a position at the University of Auckland to Bath the day after the UK voted to leave the EU in 2016. "My then fiancé and I weren't happy at all", he said of the referendum result.
The irony is that New Zealand, where Lutteroth used to work, looks like it will associate to Horizon Europe before the UK, having agreed a pioneering deal last December. 
"It's completely irrational," he said. "For me, that's politics, right? And that's really not what we want to deal with as a research consortium."
"It's like, we are these tiny people facing these giant systems," said Heikura of the struggle to make the funding call work. It will take one to two person-months of work to amend the grant, she estimated.
"All the Finnish universities are very fond of working with UK partners," said Juhani Tenhunen, international projects manager at Aalto, who is also helping to organise the network. "It's like something is taken off from you."