EU research commissioner Mariya Gabriel hopes to open negotiations with Japan and South Korea, and foresees Canada will be on board the EU's €95.5B research programme in the first half of the year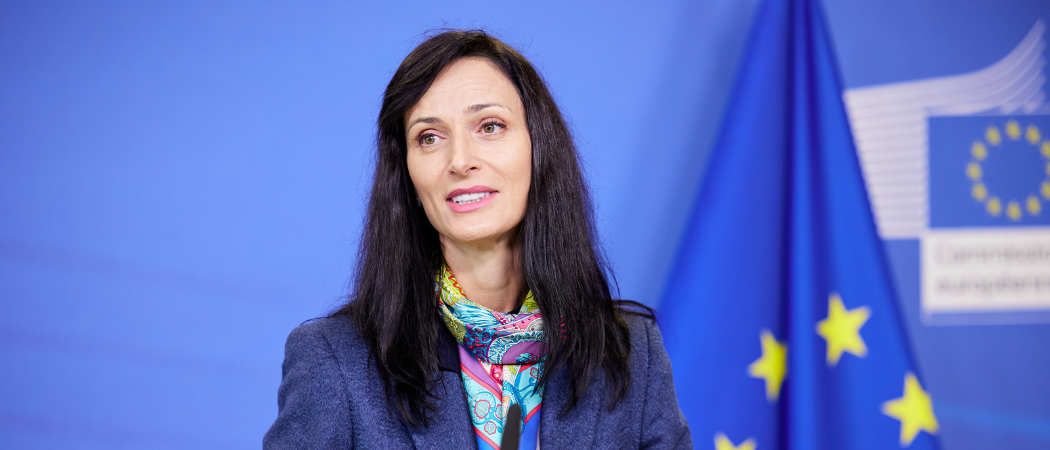 EU research commissioner Mariya Gabriel is expecting several Horizon Europe association talks to conclude successfully this year, she told members of the European Parliament's industry, research and energy committee ITRE, this week.
Canada will likely be the next country to join the EU's €95.5 billion research programme, with Gabriel saying she expects the negotiations to be completed in the first half of 2023. That will give Canadian researchers access to Horizon Europe funding on equal footing with EU member states.
Japan and South Korea are also on the radar. Both are currently in exploratory talks with the European Commission, and Gabriel said the goal is move to full negotiations soon. "As for Japan and South Korea, we are getting closer to the end of exploratory discussions," she said.
An EU delegation led by the Commission's research chief Signe Ratso, is in Japan this week trying to advance talks, but Gabriel pointed to the upcoming G7 research ministers' meeting in April as a likely chance make headway. "Japan will be chairing that, so we may be able to make some progress there," said Gabriel.
The next on the list are Singapore and Australia, but the Commission is yet to open exploratory talks with the two countries and is still at an "awareness raising" stage, according to the Commissioner.
Horizon Europe was envisioned to be more open to the world than any of its predecessors, allowing scientifically strong democratic countries around the globe to pay in to take part in the research programme. Only now are deals with countries outside the European region beginning to be sealed,  following delays in the launch of the programme and a slow start to negotiations.
In December, New Zealand became the first, and so far only, country outside Europe to complete association talks with Brussels under the open to the world policy. Once the agreement is signed off, its researchers will be allowed to partake in pillar II of the programme, which focuses on industrial partnerships and large scale collaborative research projects tackling societal challenges in areas like climate change, energy and mobility.
And despite the open to the world policy, the EU's strategic partners in Europe are still left out of the programme. UK and Switzerland, which have both taken part in the EU's previous research programmes, have been unsuccessfully lobbying to join Horizon Europe for several years, with the Commission blocking association until wider diplomatic disputes are resolved.
The finalisation of UK association has been held hostage by a disagreement with Brussels over the Northern Ireland protocol for over a year. Until the high-level political row is resolved, UK-based researchers are unlikely to get full access to the programme.
Switzerland is even further away from reaching a deal, as association talks have not even started. In 2021, Switzerland walked away from higher level negotiations over its overall relationship with the EU, and no progress has been made since.
While no breakthrough is in sight, last week, Switzerland's president Alain Berset discussed Horizon Europe association and Erasmus+ membership with Commission president Ursula von der Leyen.
Gabriel noted that while the high-level relationship is strained, it's important to keep other links with Swiss universities and research organisations.