---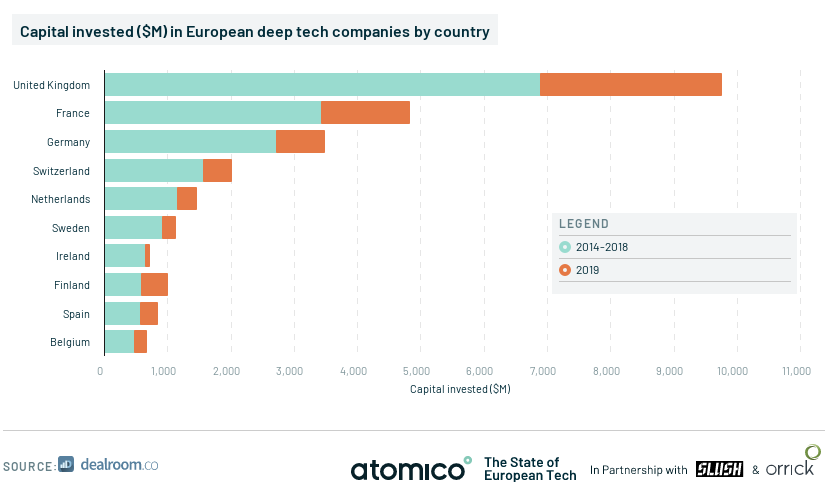 Research published by London-based venture capital firm Atomico shows the UK is Europe's leading destination for investors in advanced digital technologies, attracting $2.9 billion in 2019 and a total of nearly $10 billion since 2015. In 2019, companies in France and Germany attracted a combined $2 billion.
London is Europe's tech capital, with twice as many companies in the city having closed funding rounds since 2015 than Paris, in second place. Europe is home to more than 13,000 companies that raised capital from 2015 - 2019.
Most of the money goes into fintech and enterprise software companies. Over the past five years, European companies in these two sectors have raised close to $50 billion in total.
Source: Atomico's State of European Tech 2019 report