---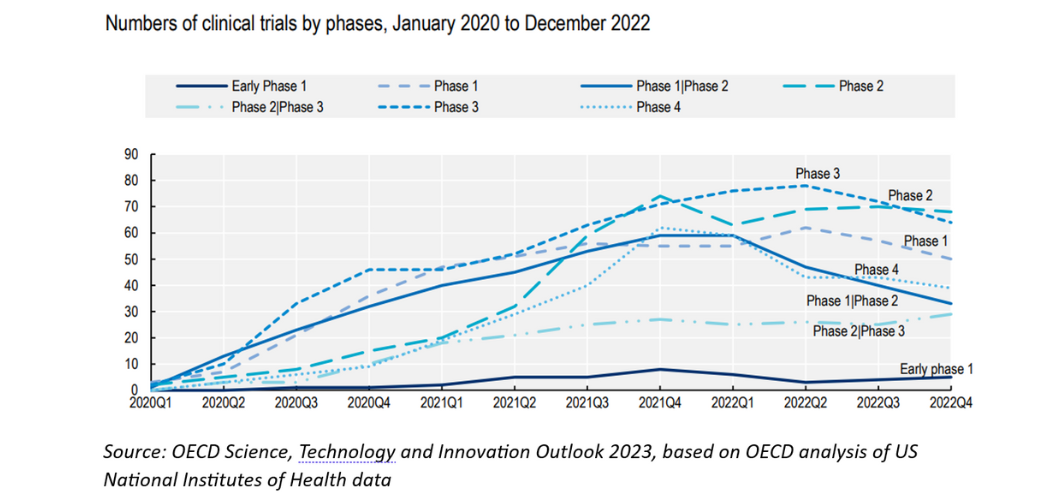 Across the globe, the number of early-stage trials of new COVID-19 vaccine candidates has slowly started to taper off, according to a report by the Organisation for Economic Cooperation and Development.
As has been widely reported, one extraordinary consequence of the pandemic was the record-fast development and approval of a range of vaccines in 2020 – and trials for more vaccines have been working their way through the R&D pipeline ever since.
While nearly 300 COVID vaccine trials are still underway, the OECD data suggest that the number of early-stage vaccine trials for  phase I or combined phase I/II dipped for the first time in the second half of 2022. Phase I trials are the first stage in research on human subjects, testing whether a candidate medicine is safe. Phase II trials start testing the efficacy of a medicine, and further refine safety data. Phase III are large population studies, and phase IV happens after a drug is in use.
The OECD report, however, notes that the distribution of trials – as of vaccines themselves – has been heavily weighted towards rich countries. It reports research suggesting the vaccines saved about 20 million lives by mid-2022 – but that a more equitable distribution could have saved more than one million additional lives. It urges a build-up in vaccine R&D capacity in developing countries.