---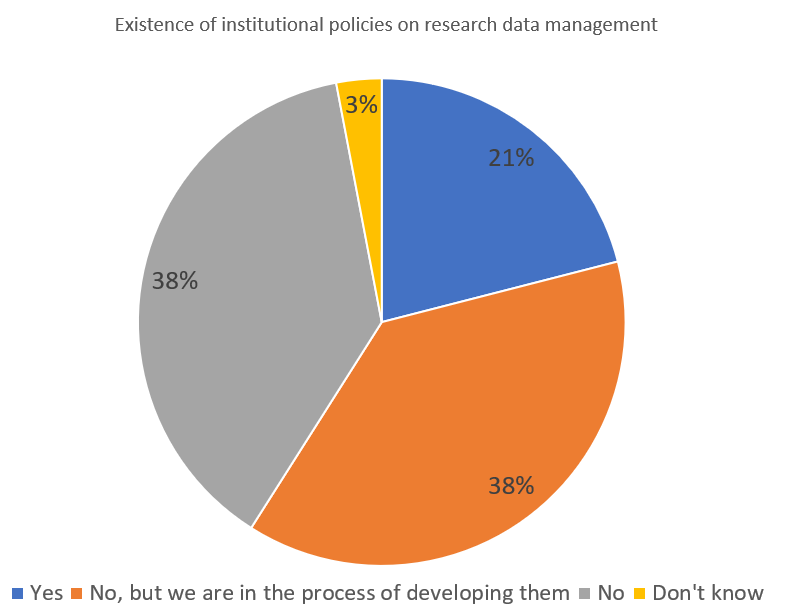 According to the latest data from the European University Association (EUA), only 21 per cent of surveyed higher education institutions have policies on research data management in place. Another 38 per cent of universities were in the process of developing them. However, almost 40 per cent reported that they lacked or were not in the process of developing such policies.
Most universities with a research data management policy in place included compulsory provisions on personal data processing, research integrity and ethics, and guidelines for sensitive data. Policies also frequently included terms on data storage and legal support, but these were usually optional or simply an encouragement.
Over half of universities surveyed do not have research data management policies for public-private research contracts, while 24 per cent said they were considering drafting one.
Only 13 per cent of the surveyed institutions indicated having a policy on open access to research data, about 40 per cent were considering developing one and 43 per cent did not have this kind of policy in place.
The EUA published the results of its fourth open access survey in the thick of international debates on  open science. The most recent proposal, "Plan S", is an initiative for open access publishing that was launched in September 2018 and has been signed by an increasing number of research funding organisations.
Source: European University Association