---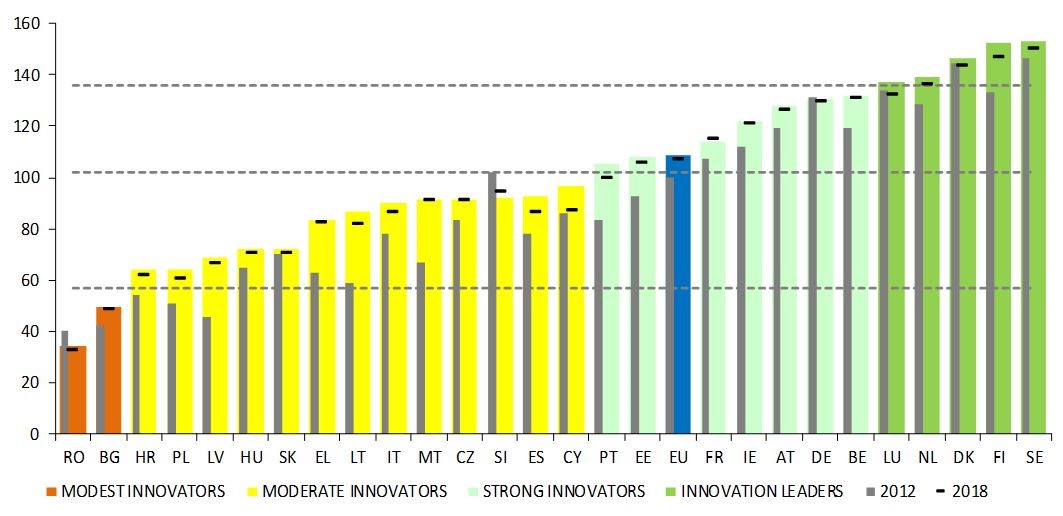 Sweden, Finland and Denmark are the most innovative countries in the EU, while southern European and Baltic countries have shown the biggest improvement in innovation performance, according to this year's edition of the European Commission's Innovation Scoreboard.
The three Nordic countries together with the Netherlands and Luxembourg are Europe's innovation leaders, meaning their performance is above 125 per cent of the EU average.
The second group, strong innovators, which score between 95 per cent and 125 per cent of the EU average, includes most western European countries.
As the east and west divide persists, all eastern, central and southern European countries, except for Estonia and Portugal, are in the moderate innovators group, led by Cyprus. Romania and Bulgaria are the only modest innovators left in Europe, scoring below 50 per cent of the EU average.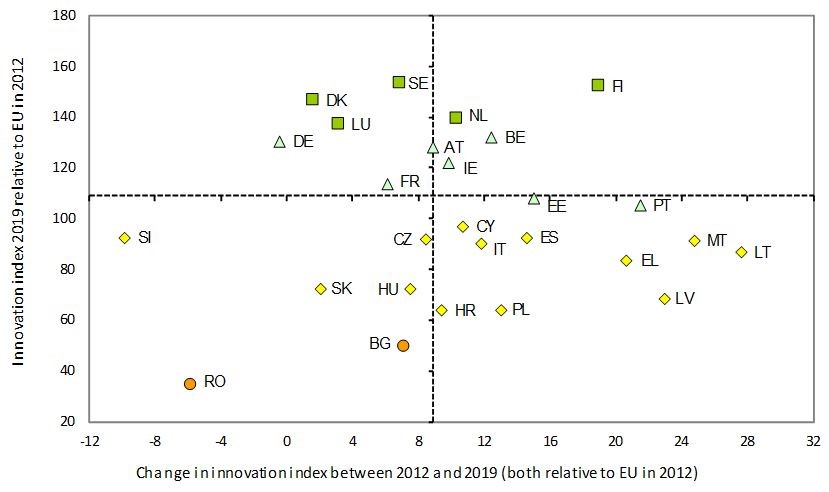 The disparities between member states' innovation performance are slowly closing as most countries in the moderate innovators group show above average growth.
Here, Portugal, Greece, Latvia and Lithuania have demonstrated the most progress.
Among innovation leaders, Finland is an outlier, improving its performance by 20 per cent between 2012 and 2019. The rest of the group have shown more modest growth, while Germany's innovative potential dropped by 0.4 per cent.
Romania and Slovenia are the only countries whose innovative potential fell significantly in the last 8 years. The latter's drop in performance is mostly due to a sharp decrease in the number of PhD students in the country.
If such trends persist, the gap in innovation potential between the West and the rest of Europe will continue closing.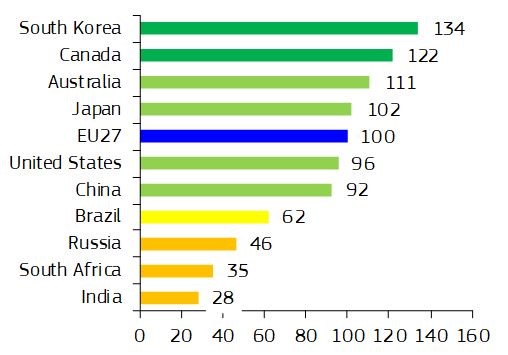 On a global level, the EU lags behind South Korea, Canada, Australia and Japan, but performs slightly better than the US and China.