---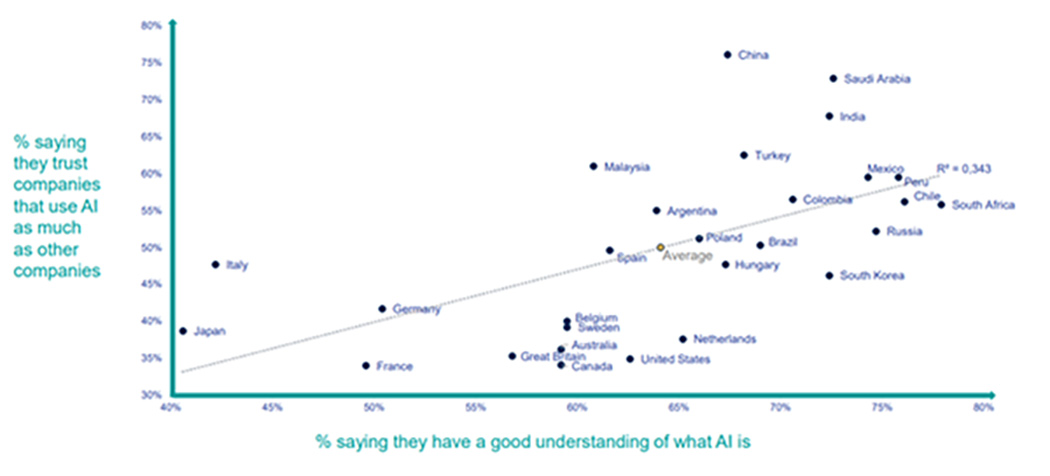 Europeans are amongst the most distrustful in the world of artificial intelligence companies, according to a survey that reveals a split between the rich and developing world over the technology.
Citizens from economically developing countries like China and India are "significantly more likely" than those from the wealthier world to be positive about the future impact of AI, to trust AI companies and to believe they understand the technology.
More than three quarters of Chinese respondents said they trusted AI companies as much as other companies. Saudi Arabia at 73% and India on 68% had similar levels of trust.
But in Canada (34%), France (34%), the US (35%), the UK (35%) and Australia (36%), only minorities said they trusted AI companies equally.
Meanwhile, six in ten respondents expected AI products and services to "profoundly" change their daily lives in the next three to five years.
In China, it is as many as eight in ten. But in Germany, France and the UK, as well as the US and Canada, just under half believe AI will have this transformative effect.
The results are based on an Ipsos survey of more than 19,000 adults in November and December last year.