---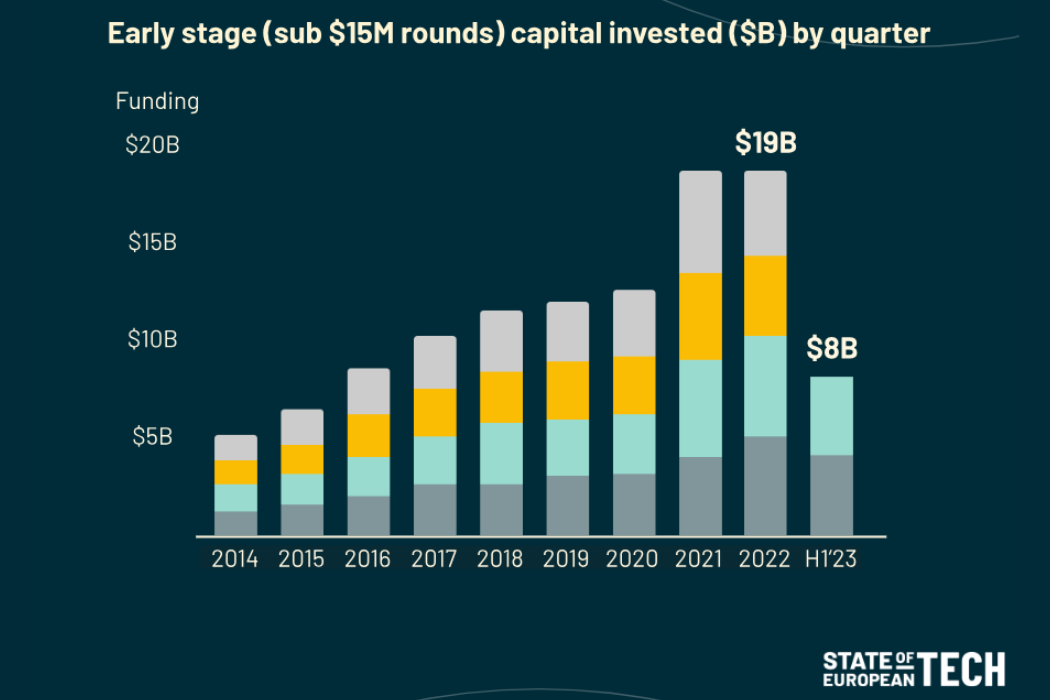 Global investment in start-ups has dropped off hugely in the past year after a peak in 2021, but there are still reasons for optimism in Europe, a new report from European venture capital firm Atomico shows.
One basis for that is the resilience of early-stage funding rounds worth below $15 million. While there has been a decrease since 2021 and 2022, the first half of 2023 is on track to be the third best year on record for early-stage investments.
Data from Atomico's State of European Tech report shows that early-stage funding in the first half of this year is down 21% from the first half of 2022, from $10.3 billion to $8.2 billion, but it is still higher than the years before 2021.
Much of the slowdown in investment is coming from a big drop off in later-stage funding.
Atomico describes this as a return to long-term averages, with 2021 and to some extent 2022 being outliers. This is seen as an opportunity to build healthier ecosystem, with a clearer focus on quality. In the short-term, there will be fewer companies started, but the ones that break through will more likely be winners, with a strong foundation of senior talent and greater share of the region's resources, the analysis says.
Start-up investment is projected to reach $51 billion in Europe by the end of this year, That compares to $38 billion in 2020.
This outlook is much more positive than the one portrayed in the recent Global Startup Ecosystem Index by StartupBlink, which described the fall in start-up investment as the world entering into "a winter period in start-up funding".