---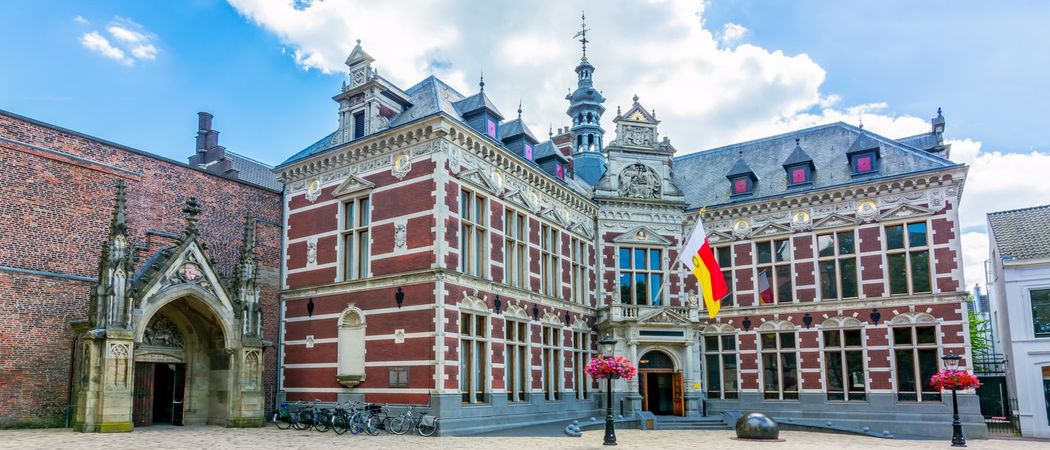 Utrecht University. Photo: QS 
In follow-up to the Police Lab AI  external linkand the AI & Mobility Lab  external link, Utrecht University has now opened the AI & Sustainability Lab  external link. This is the third in a promising series of labs, where scientists from a variety of disciplines collaborate with other experts to address societal challenges with the help of artificial intelligence. In the AI & Sustainability Lab, computer scientists and geoscientists work together with public and private partners to find solutions to sustainability issues.
Massive amounts of data
What is the optimal way to irrigate agricultural crops? How can we best store the sustainable energy carrier hydrogen? Does it make sense for cities to close specific roads to traffic to fight local air pollution? These are just a few examples of the societal issues the new lab will tackle. Their common denominator is that the answers lie hidden in massive amounts of data. And that is precisely what the computer scientists specialised in artificial intelligence are experts at deciphering.
Joining forces
These issues are nothing new for geoscientists, but their collaboration with computer scientists can give a big push to the approach to the issues, explains Wilco Hazeleger, Dean of the Faculty of Geosciences and one of the driving forces behind the lab. "We use a lot of statistical techniques in our research, and some of us are of course 'geo-informaticists': scientists with a special interest in computer science", he says. "But there is so much more valuable expertise available in the field of artificial intelligence that we can use to improve our research."
Challenging issues
Just as AI offers added value for the geosciences, the same applies vice-versa as well. AI Labs Director Thomas Dohmen  external link: "The geosciences study some extraordinarily challenging issues, with a wide range of data for our computer scientists to sink their teeth into. That in turn helps the development of our field and others, because the knowledge we gain here can often be applied elsewhere as well."
Ecosystem
Several energy companies, municipalities, tech firms and consultancy bureaus have expressed an interest in joining forces with the lab. The lab's founders also call on other interested parties to contact them. "Anyone with a challenging sustainability problem is welcome. With this lab, we can make our research even more open to the outside world", says Dohmen. "Maybe a PhD candidate will devote their research to the issue, or it might be a perfect assignment for a student intern. The goal is to eventually create an ecosystem of knowledge that can be developed, transferred and applied as needed."
This article was first published on June 29 by Utrecht University.