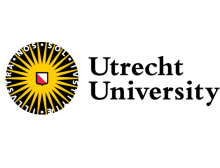 Founded in 1636, Utrecht University is one of the oldest scientific and teaching institutions in the Netherlands, with a rich tradition of "looking to the future, without losing sight of the past".
Utrecht is globally recognised for the excellence of its teaching and research programmes. Its long history of scientific enquiry and endeavour has been acknowledged with 12 Nobel prizes, most recently to Gerard t'Hooft and Martinus Veltman in Physics, and to Paul Crutzman in Chemistry (for his groundbreaking work studying the ozone layer and atmospheric climate change).
Today our mission focuses on researching complex issues beyond the borders of disciplines. We put thinkers in contact with doers, so new insights can be applied. We give students the space to develop themselves. In so doing, we make substantial contributions to society, both now and in the future. Our strategy to pursue this is guided by five core principles:
Against this backdrop, our research and innovation activities are currently structured around four central themes: Dynamics of Youth, Institutions for Open Societies, Life Sciences and Pathways to Sustainability. These themes harbour fourteen hubs, which focus on tackling key societal challenges. In turn, these hubs have their own mission to facilitate and initiate collaboration between the University and our societal partners, such as other knowledge institutions, businesses, government authorities, NGOs and lobby groups. For Utrecht, hubs are the ultimate representation of a new way of thinking: one that is not based on the application or 'valorisation' of previously acquired academic knowledge, but on joining forces with others to ponder research questions and strategies.
Utrecht University is member of the Eindhoven-Wageningen-Utrecht Alliance. The alliance of Eindhoven University of Technology, Wageningen University & Research, Utrecht University and University Medical Centre Utrecht challenges new generations of researchers and students to cooperate right across disciplines without setting prior limitations.
Learn More
---
Utrecht University News