---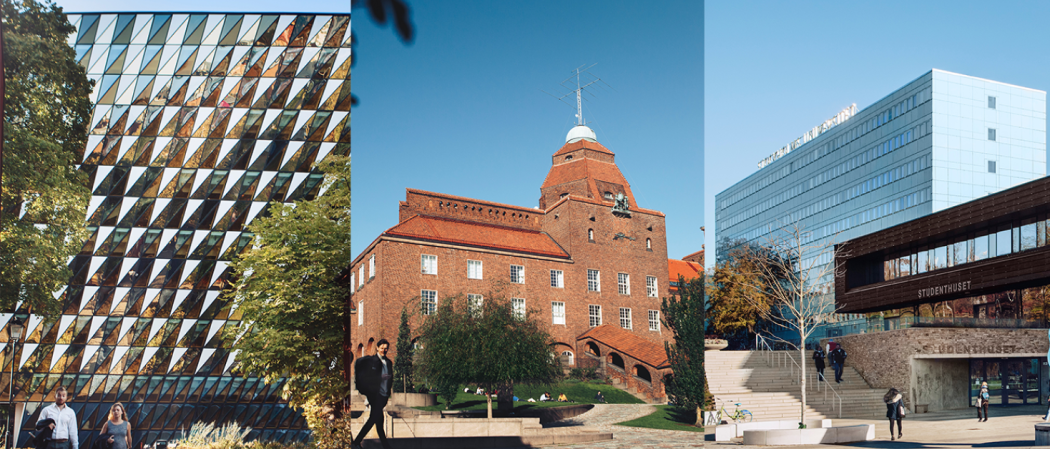 Photo: Stockholms Akademiska Forum
Many societal challenges, such as the climate issue, are so complex that they cannot be solved on their own by different actors. Partnership and cooperation are necessary to accelerate the work of reaching the Sustainable Development Goals – and here the academy plays an important role, says representatives from Karolinska Institutet, KTH Royal Institute of Technology and Stockholm University. A seminar in May will present mobilization to improve human and planetary health.
The seminar "New Partnerships for Human and Planetary Health" is arranged on May 19 during the conference World Academic Forum Stockholm Summit. The panel includes representatives from Karolinska Institutet, KTH Royal Institute of Technology and Stockholm University.
"Through our core business research and education, we create the knowledge and skills that are necessary to achieve the sustainability goals. We are used to working together to capture society's challenges that we need to find solutions to, and then return the knowledge and skills we have generated to society", says Karin Dahlman-Wright, professor of molecular endocrinology, Karolinska Institutet, and vice-chair of the council for environment and sustainable development.
Magnus Breitholtz, professor of ecotoxicology at Stockholm University and chair of the university's environment council, points out that universities have a central role in both developing new research findings and providing society with the skills to meet today's and tomorrow's challenges.
"Then, of course, we must also live as we learn and act based on the knowledge we generate in our own business", he says.
Per Lundqvist, professor in energy technology and vice president for sustainability at KTH Royal Institute of Technology, emphasizes that competence from many different areas is needed to produce good solutions to sustainability challenges.
"However, universities need to be better equipped to work across disciplinary boundaries and subject areas and, through innovative collaboration, interact with various actors to find sustainable solutions to complex societal challenges. In this area, we really complement each other!"
Three research centers in focus
Karolinska Institutet, KTH Royal Institute of Technology and Stockholm University have together formed the University Alliance Stockholm Trio. The presidents of the universities have decided that sustainability and the UN Sustainable Development Goals should be prioritized in all ongoing and new collaborations of the alliance. During the seminar in May, three research centers are in focus for the discussion: Karolinska Institutet Health Emergency and Pandemic Science Centre, KTH Climate Action Centre and The Bolin Centre for Climate Research at Stockholm University.
"The newly started KTH Climate Action Center is a good example of partnership where the starting point is the various competencies that already exist and that can be coordinated with partners in society and in industry. The interest is already great and several new constellations have been created to work challenge-driven", says Per Lundqvist.
According to Magnus Breitholtz, Stockholm University is part of a large number of different partnerships, of which he himself is active in, among other things, the Stockholm Trio's sustainability group.
"We are three large capital universities with complementary faculties, which face the same challenges and problems. The collaboration conducted within the sustainability group therefore feels self-evident. Through the partnership, we can pool our resources to offer research and education that is of both the highest quality and relevance to students, employees and the surrounding society", he says.
Karin Dahlman-Wright points out that a partnership is based on trust and the parties' mutual benefit from each other's competence, knowledge and experience:
"Today's societal challenges are so complex and need to be solved so quickly that they require knowledge and skills that go far beyond those in an individual organization that has often been established in a different time with different conditions."
For Karolinska Institutet, partnerships with industry have worked well over the years.
"Knowledge generated within universities can be made available in the form of new medicines and diagnostics, at the same time as the university gains knowledge and experience of the conditions for translating knowledge into a product", she says.
Unique initiatives exposed
The seminar on May 19 is one of several activities carried out by the Stockholm Trio's sustainability group. Magnus Breitholtz hopes that the discussion about the activities at the three research centers that are highlighted can inspire others.
"With these discussions as a starting point, our hope is that the key stakeholders outside the academy, participating in the panel debate, will give their perspectives on how we, within the academy, can work together for human and planetary health."
Karin Dahlman-Wright agrees:
"By exposing and discussing three unique initiatives with leading representatives of important current and future collaboration partners, significant contributions are made when we establish the Stockholm Trio's joint work in sustainable development", she says.
Per Lundqvist says that the seminar also is a good opportunity of being more visible:
"We want to be an easily accessible and proactive collaboration partner for various actors in politics, business, the public sector, civil society and the media. The seminar is a way to be seen and launch our investments in the coming years."
More information and registration to the seminar "New Partnerships for Human and Planetary Health".
The seminar is part of World Academic Forum Stockholm Summit which takes place May 17–20. The World Academic Forum Stockholm Summit is founded and run by Stockholms Akademiska Forum – 18 universities and the City of Stockholm.
This article was first published on 11 May by Stockholm University.