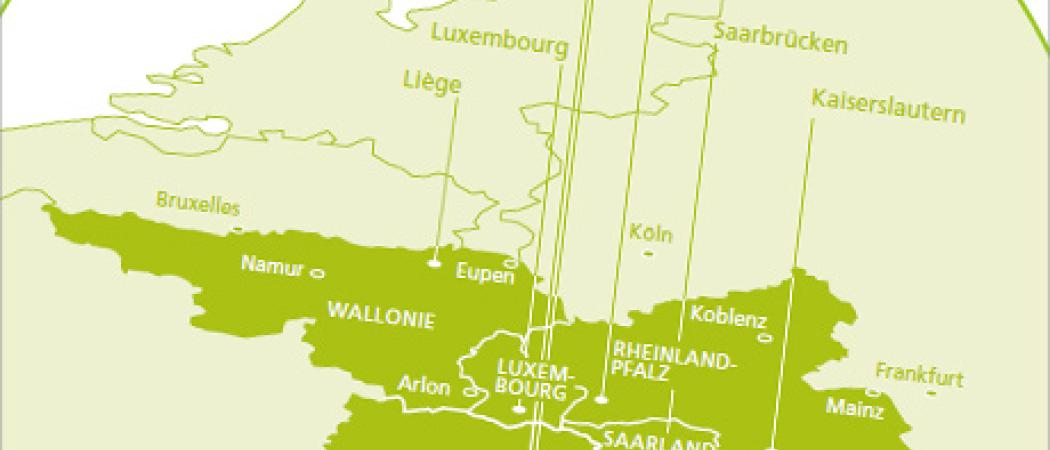 he University of the Greater Region (UniGR) announced its intention and potential to become one of the first "European universities". The network, which reunites the universities of Kaiserslautern, Liège, Lorraine, Luxembourg, Saarland University and Trier University, will submit its candidacy to a call for proposals and can count on political support of the regions.
With the initiative of "European university", Emmanuel Macron's speech given in September 2017 and that of the European Council of December 2017 gave new impetus to the European Higher Education Area.
The President of the French Republic described a "European university" as "a network of universities from several European countries that creates study tracks in which students study abroad and take courses in at least two languages. European universities should be places of educational innovation and research excellence. We must try to create at least twenty by 2024."
The "European university", a concept to be established
The creation of a true "European university" requires a truly integrated, multilingual and transnational field of higher education and research. Students should be able to complete training or internships in partner institutions and to participate in training courses in several European Union languages.
UniGR emphasizes that the activities of "European universities" must cover all university missions - teaching, research and innovation - and must act upon on this knowledge triangle.
The European Union will launch a call for proposals in the coming months. France has already announced its decision to co-finance French candidate universities.
The political representatives who already officially support the candidacy of UniGR include the Minister-President of Saarland, Tobias Hans, the Rhineland-Palatinate Minister for Foreign Affairs, Konrad Wolf, the Delegate Minister for Higher Education and Research, Marc Hansen, the Vice-President of the Grand-Est region, François Werner, and the Wallonia Minister for the Greater region, René Collin.
An existing model of the "European University"
Since 2008, UniGR has been implementing a joint development strategy to upkeep university collaboration. The group relies on strong pillars such as:
geographical proximity, multiculturalism and multilingualism;
the tradition of cooperation, trusting relationships and shared history in the Greater Region;
an experience based on years of multilateral academic relations.
"We want to give our students the opportunity to be genuine European citizens, aware of and embracing their European identity and strength, who are mobile and multilingual," says Stéphane Pallage, Rector of the University of Luxembourg. Thanks to innovative teaching formats, special support and mobility support, UniGR students and PhD students can access "limitless" education that meets their needs and expectations.
"Geographical proximity, multilingualism, relations of trust and a common history in the Greater Region form a solid foundation for the creation of a truly European university", explains Manfred Schmitt, President of Saarland University and Vice President of UniGR, "our application It will be both a territorial project and a true European project that fulfills the missions of the universities."
"With its cross-border courses and joint research projects, UniGR is a cross-national model for European higher education networks that work for students, teachers and researchers, and provide them with exceptional added value," said Pierre Mutzenhardt, President of the University of Lorraine and President of UniGR. The network, which celebrates its 10th anniversary in 2018, will submit a project under the call for proposals. The laureates will receive funding for their projects over three years.
Specific projects of the University of Luxembourg within UniGR are the coordination of the virtual language center, the research coordination of the UniGR Center for Border Studiesand the "Master in Border Studies" which was launched in 2017.
This release was first published 30 May 2018 by the University of Luxembourg.