Experts believe that new uses of real-world data could help address Europe's health challenges, if trust is built into the system. A high-level event in Berlin, convened by Science|Business and EIT Health, explored the potential ways forward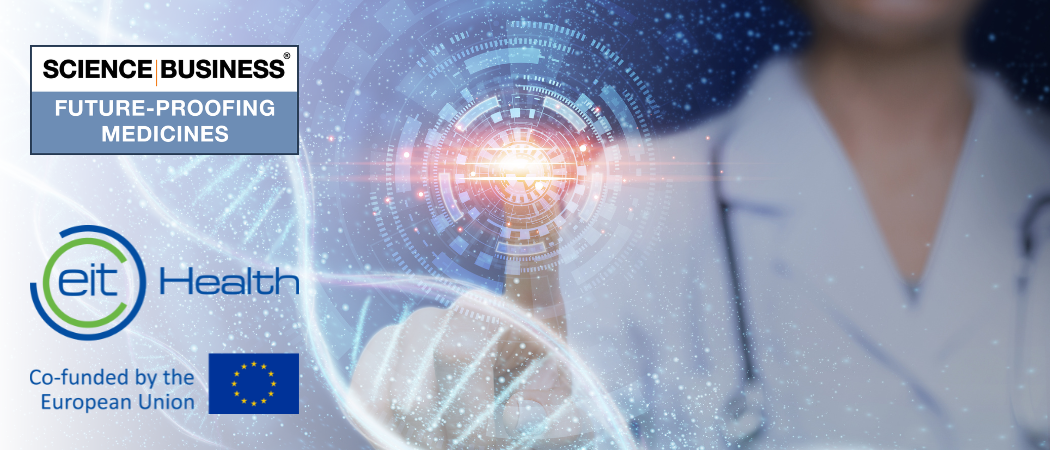 The unprecedented steps taken to accelerate the response to the COVID-19 pandemic could serve as a template for aligning regulatory frameworks with emerging challenges to health systems. That was one of the takeaways from the second national event of the Future-Proofing Medicines initiative staged by Science|Business and EIT Health, via its Germany-Switzerland Regional Innovation Hub, during the KassenGipfel 2022 on 29th September in Berlin.
Karl Broich, president of the German Federal Institute for Drugs and Medical Devices (BfArM), outlined how a task force created to address supply bottlenecks affecting intensive care units, together with new legal provisions, as part of the pandemic response, have put BfArM in a better position to regulate and steer the distribution of medicines in Germany. This was illustrated by the German medicines agency's recent successful management of shortages of the hormonal therapy tamoxifen, which prevented gaps in provision for women with breast cancer, he said. BfArM is developing an early warning system, based on artificial intelligence (AI) and big data analytics, to monitor drug production, detect impending shortages and further improve its ability to ensure the security of supply for patients.
Meanwhile, the rolling review process that expedited the development and commercialisation of vaccines and treatments against COVID-19 could become another permanent tool in the regulatory arsenal. "The rolling review was extremely resource-intensive for us and for applicants, we can't do it for everything," explained Broich. "But for certain breakthrough indications or innovations, it's a path we are willing to keep open in the future," he added, anticipating provisions for this in the European Commission's upcoming draft for a new EU pharmaceutical regulation. Candidates for such a path could include conditions with limited treatment options in oncology, a field of medicine that is set to account for the majority of regulatory approvals in the next five years.
Setting standards that build public trust
Several panellists in the debate cautioned that speed should never come at the expense of safety – whether in response to an acute emergency, such as the pandemic, or in the development of new therapeutics more generally. According to Geraldine Rauch, president of the Technical University of Berlin, "there is a high desire for security and the current regulatory framework is designed to meet this need. However, there is still this concern that if we continue to keep our foot on the accelerator, then the existing security aspects may no longer be covered."
Rauch also pinpointed a potential downside to the current, highly formalised procedure for assessing the value of new therapeutics. While this framework ensures that no products reach the market based purely on one actor's objectives, its narrow definitions can overlook benefits that may be seen by individual patients as valuable. By extension, the nomenclature used in value assessments is often confusing and hard for the general population to understand. "Neither of these aspects is beneficial to generating trust in the process", she said.
Rebuilding post-pandemic levels of trust in the healthcare system itself, others argued, will require using patient perspectives to influence drug development and approval—by incorporating patient-relevant endpoints, such as quality of life, in trial design, and by involving patient representatives more systematically in regulatory decision-making.
"Trust can be increased when people know that patient associations shape developments from the very beginning: they want recognition of the fact that, for a terminal heart failure patient for example, survival on its own is of little benefit if the person is unable to participate in any form of social life," said Christine Dehn, director of patient representation & EU affairs with the German Heart Association. She welcomed the work of the patients' and consumers' working party within the European Medicines Agency (EMA) in this field.
While recognising the potential to increase value for patients through novel clinical endpoints and methods of evidence generation, including through real-world data (RWD) collection with digital tools, Freimut Schliess, supervisory board member at EIT Health, advocated that randomised controlled trials (RCTs) should remain the gold standard for delivering unbiased results on the effects of a medicine or digital intervention.
In line with the EMA and Heads of Medicines Agencies (HMA) network strategy 2025, Broich predicted that digital tools and data analytics would play a central role, alongside clinical trials, in approval processes going forward. In Germany, a national research data centre is being developed to make RWD accessible and usable, and to contribute to the development of the European Health Data Space (EHDS).
Combining data protection with data use
However, harnessing the power of RWD will depend on the adoption of a risk-based approach to data processing in line with the spirit of the EU General Data Protection Regulation (GDPR), according to Nick Schneider, head of division, new technologies and data use, German Federal Ministry of Health (BMG). "The GDPR is not a prohibitionist regime: it regulates the protection of basic rights and the free movement of data," said Schneider. "The latter aspect is often forgotten, but it is this balance that we finally have to implement politically."
The idea that all data can be anonymised and then processed at will is a fiction, Schneider argued, because anonymised data often becomes unusable for purposes of medical analysis. Recognising that there can be no absolute data protection, the question then becomes what risks are worth assuming and how they can be minimised. "We need strict controls for misuse, with clear punishments for collecting or analysing data that is not relevant to the purpose, in order to build trust. But then allow a broad range of uses for defined purposes," he said. These may include research, product development, quality assurance and safety monitoring, AI training and testing, as well as political steering.
"RWD can complement RCTs particularly well as a source for checking whether public health policies are working or not," Schneider emphasised, adding that big data analytics can now interpret epidemiological data much more effectively than in previous decades. This is one of the goals of the EHDS, which aims to create a framework for making health data available across borders under a clear set of rules governing which information can be stored, what determines its quality, under which conditions it can be accessed and how it can be processed.
As Europe moves from data protection to data use, Jochen Klucken, professor in the digital medicine department of the University of Luxemburg and member of the steering group of the Future-Proofing Medicines Initiative, observed that many of the conversations about security and privacy don't reflect the expectations of patients and too often fail to keep their interests in mind. "We have to think beyond the aspect of usability, which is a technical issue, about whether the data is useful and whether it is put to good use, from the perspective of patients and healthcare professionals," Klucken argued.
From the perspective of Christoph Löschmann, chief executive of Gesundes Kinzigtal, the increasing digitisation of the patient-caregiver relationship will bring the two closer together and allow for more efficient and effective care. Within Gesundes Kinzigtal's integrated care network, serving 23,000 people, the introduction of electronic case files has empowered frontline caregivers to direct patients to specialists when needed, while leaving patients in control of their data and deciding what can be transferred, to whom, and when. Löschmann also noted that "to efficiently steer quality care, it is crucial that there is a high level of data transparency and real-time availability. Only this volume of real-time data from individual care providers allows networks to recognise larger trends." 
Looking forward, Valerie Kirchberger, chief medical officer and managing director of Heartbeat Medical, expressed her hope that more local/regional projects will bring benefits to patients in the short term, as the larger national and European frameworks take time to realise. "Not using data would be unethical," she said. "A health system focused on patient benefit would fulfil the purpose for which we all initially became doctors, namely to help people—but to realign the system with value creation for patients, you have to make that value measurable."
This article is a summary of proceedings from a high-level public event titled "Future-proofing medicines: What role for science, data and digital in Europe's next regulatory framework?", co-organised by Science|Business and EIT Health as part of the S|B Future-Proofing Medicines initiative. The event took place in Berlin, Germany, as part of the KassenGipfel 2022.