A public S|B Future-Proofing Medicines event in collaboration with EIT Health Germany-Switzerland (14:15 – 15:45) in Berlin, Germany
---
Speakers
Speakers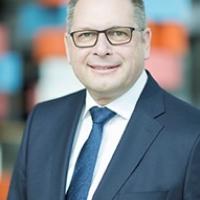 Karl Broich
President, German Federal Institute for Drugs and Medical Devices (BfArM)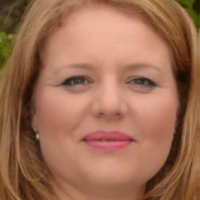 Christine Dehn
Manager, Patient Representation & EU Affairs, German Heart Foundation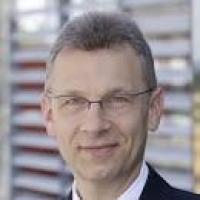 Carlos Härtel
Chair of the Board, Science|Business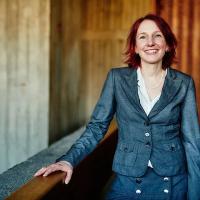 Geraldine Rauch
President, Technische Universität Berlin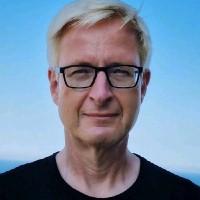 Freimut Schliess
Chairman of the Supervisory Board, EIT Health Germany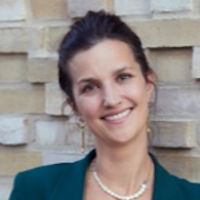 Valerie Kirchberger
Chief Medical Officer & Managing Director, Heartbeat Medical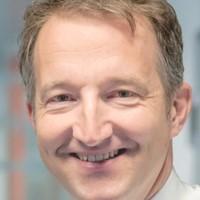 Jochen Klucken
Full Professor, Digital Medicine Department, University of Luxembourg & Steering Group Member, S|B Future-Proofing Medicines Initiative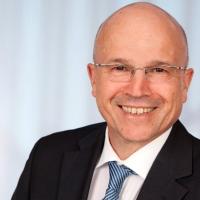 Christoph Löschmann
Chief Executive Officer, Gesundes Kinzigtal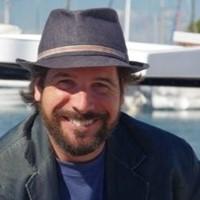 Nick Schneider
Head of Division, New Technologies and Data Use, German Federal Ministry of Health (BMG)
Programme
Programme
14:15  Welcome and introduction  
Dr. Carlos H

ä

rtel –

Chair of the Board, Science|Business

Dr.

Michael Lüttgen – Stakeholder Relations Lead, EIT Health
14:20   Session I – Supply and demand: Can Germany meet its future needs for medicines and  therapeutics through the current system?    
The first session of this high-level event will focus on the state-of-the-art in Germany's medicines development system. Its central objective is to assess how well the country's current system is equipped to cope with the pace of progress being made today in medical science and laboratory-based innovation. In parallel, it will reflect on the lessons learned from the scientific response to the COVID pandemic, and how those can inspire change in traditional approaches.  
Opening remarks – "Lessons learned: Wo geht die Reise hin?"
Prof. dr. Karl Broich –

President, German Federal Institute for Drugs and Medical Devices (BfArM)
Followed by an interactive panel discussion featuring (in alpha order): 
Prof. dr. Karl Broich

Christine Dehn

– Manager, Patient Representation & EU Affairs, German Heart Foundation

Prof. dr. Geraldine Rauch –

President, Technische Universität Berlin

Prof. dr. Freimut Schliess

– Supervisory Board Member, EIT Health
15:05   Session II – Digital transformation: Can we future-proof healthcare through digital and software-based solutions, and what does that imply for regulators?
The second session shifts focus to the exciting world of digital technologies – from the use of AI in image analysis and wearable devices to new molecule development and genomic modelling through advanced computing – and the new era of health data in Europe. With the promise of an EU Common Health Data Space to drive scientific discovery and industrial competitiveness, it will explore how these technologies can be effectively harnessed with data-driven innovation, such as the integration of real-world evidence and big data analytics.  
Opening remarks – "Auf dem Weg zum EHDS: wo stehen wir und was ist noch zu tun?":
Dr. Nick Schneider

– Head of Division, New Technologies and Data Use, German Federal Ministry of Health (BMG)

                                           

 

 
Followed by an interactive panel discussion featuring: 
Dr.

Valerie Kirchberger

– Chief Medical Officer & Managing Director, heartbeat medical

Prof. dr. Jochen Klucken –

FNR PEARL Chair and Full Professor of Digital Medicine, University of Luxembourg & Steering Group Member, S|B Future-Proofing Medicines Initiative

Dr. Christoph Löschmann

– Chief Executive Officer, Gesundes Kinzigtal

Dr. Nick Schneider
 15:45  End of session
Information
Practical Information
This public S|B Future-Proofing Medicine event will be take place in Berlin within the context of the KassenGipfel 2022 and moderated by Carlos Härtel, CEO of Science|Business.
Background:
The EU's new pharmaceutical strategy recognizes that safe, affordable, and efficient access to new therapeutics and devices will play a key role in strengthening post-pandemic healthcare systems, improving patient outcomes and maintaining the global competitiveness of European companies in various healthcare sectors. Policy makers at the EU and national levels are also recognizing the need for new methods of evidence generation and evaluation, such as Big Data and real-world data analysis, to support drug development, approval, and use.
In parallel, scientists are making rapid progress toward next-generation medicines in areas such as cell- and gene-based therapies and genomics, while advanced computing, AI, shared data spaces, and more continue to push the boundaries of what data science can do. As the EU moves forward with its new strategy and landmark overhaul of its basic medicines legislation, the critical question is how regulation can anticipate and accommodate these scientific and technological breakthroughs, foster innovation, and respond flexibly to future health crises, policy priorities, and the concerns of key stakeholders.
Against this backdrop, Science|Business - Europe's leading media company specializing in R&I policy issues - in collaboration with EIT Health and others, is hosting high-level dialogues in various EU capitals to gather national perspectives on this issue.
For more information and details about how to register, please click here [German], or contact Simon Pickard at [email protected]
Partners