A government position paper avoids mention of money and the hard line stance on immigration is unchanged, but the UK aims to stay part of EU R&D - in a closer partnership than any of the 16 associated countries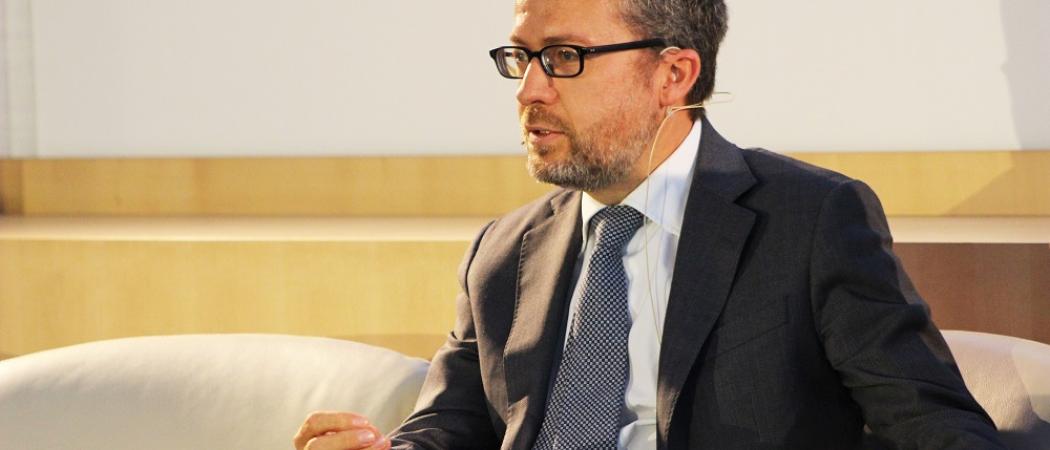 The UK wants to have a "more ambitious and close partnership" with EU science programmes after Brexit than any that has previously been agreed with non-members including Switzerland and Norway, according to a policy document published this week.
As a net recipient of research funding from Brussels, the UK is prepared to contribute money into Framework Programme 9, due to start two years post-Brexit in 2021, as well as to research linked to Euratom, the European nuclear agency, and Galileo and Copernicus, the EU space programmes.
No cash offer is made in the document, but the UK is likely to have to pay at least €1 billion a year, equivalent to what its scientists currently receive from the programme, for some sort of associate membership like non-EU countries Norway, Switzerland and Israel.
However, the goal of the UK government is a higher status than these other non-EU countries.
In response to news of the document, EU Research Commissioner Carlos Moedas said that the EU will not consider a post-Brexit research partnership with the UK until there is clarity about the size of the Brexit divorce bill, cross-border citizens' rights, and whether there needs to be a border between Northern Ireland and Ireland. 
Speaking at a Science|Business conference, Moedas refused to offer any certainties on the future UK-EU relationship. "We can't say how it is going to be because we don't know how the first part [of talks] will be solved," he said.
But he did express hope that a deal on research would eventually be cut between the two sides. "We have to find a solution. We have to keep cool, get all our emotions out. We have to have a relationship that works," Moedas said. "But first we need patience."
UK willing to pay Brussels
"This paper sends a clear message to the research and innovation community that we value their work and we feel it is crucial that we maintain collaboration with our European partners after we exit," said David Davies, the UK's lead Brexit negotiator. UK science minister Jo Johnson added that the UK's research relationship with the EU was of "mutual benefit".
Michael Arthur, the provost and president of University College London, said that in talking to various groups about how he would like to see the relationship between UK and EU science shaping up post-Brexit, he has been using the phrase 'associated member-plus'. "What is the plus – well, it has to be decided later, but it seems our views are coinciding with the government's at last," Arthur said.
The paper also says that the UK will continue to collaborate with European partners through international organisations that are not part of the EU, such as CERN, one of the world's largest nuclear research facilities.
In addition, there is a call to explore options for collaborating with bodies such as the European Medicines Agency, which is based in London, but will be relocated after Brexit.
Cannot afford to miss out
Robert-Jan Smits, director-general of the Commission's research directorate and the Commission lead on preparations for the next research programme, said the paper demonstrates the enormous impact, outreach and popularity of EU science and innovation policy.
"Today, you simply cannot afford not being part of the excitement, networks and cooperation that the EU brings in science and innovation. The Swiss, Norwegians and Israelis discovered this way back and are enjoying and celebrating the successes this all brings," Smits said.
The policy paper is part of a string of documents setting out the UK's stance on Brexit. Other documents have covered the EU's border with Northern Ireland and the handling of nuclear materials.
So far, there have been three rounds of talks between the British and the EU delegations, which have ended in impasse over money and citizens' rights. There is effectively a year left to complete the negotiations.
Some clarity, but continuing concern
Scientists say that the statement provides some long sought-for clarity on the government's intentions. Professor of physics at Manchester University and popular scientist Brian Cox tweeted that the statement was "a bit of good news for a change" and expressed hope that it "signals a wider shift in tone" from the government.
However, the paper does not remove all concerns, with researchers noting the government is not making a straightforward demand.
Mike Galsworthy, director of pressure group Scientists for EU, said he expects that the UK government will have to make further commitments in order to cut a deal on science with the EU. "To pay only what we receive back and leave the admin and structural fund costs to other advanced European nations to shoulder probably will not be well received either," he said.
There was a similar message from Sarah Main, director of the Campaign for Science and Engineering, a British science advocacy group, who said the government "overture" will need to be accompanied by "firm commitments on migration, regulation and scientific funding that push in the same direction."
Complications abound
Much remains to be spelt out, says Wellcome Trust's director Jeremy Farrar. It is still unclear whether British scientists will be eligible for EU funding after 2019, with the government committing itself in the paper to underwrite bids for Horizon 2020 only "while the UK is still a member of the EU."
This uncertainty is already having a chilling effect, Farrar said. "Wellcome knows of some who have already been excluded from grants, abandoned potential collaborations, or chosen to work in another country with more certain funding."
The Brexit limbo period is harming UCL, says Arthur. "I'm very worried about the pipeline of talent," he said. European universities are actively headhunting UCL staff. "There's been a low-swoop; I'm seeing a very large number of vice chancellors visiting UCL. Somewhat inevitably, the phones are ringing, with calls to researchers to come back home," Arthur said.
Scientists also pointed out that retaining a place in EU science programmes may clash with the UK goal of clamping down on immigration. The paper does not yield any ground, noting that "freedom of movement will cease to apply in the UK". There is a commitment to continue welcoming "the brightest and the best" into the UK but this may not be enough to placate Brussels officials, who view free movement as a sacrosanct principle.
"We have seen from Switzerland's experience that putting controls on free movement of people has had consequences for its continued participation in these EU initiatives," said Allie Renison, head of EU and trade policy at the Institute of Directors.