In his first public outing, Jean-Eric Paquet, recently-appointed head of the Directorate General for Research and Innovation, says he wants better linkage between research and other EU policy areas.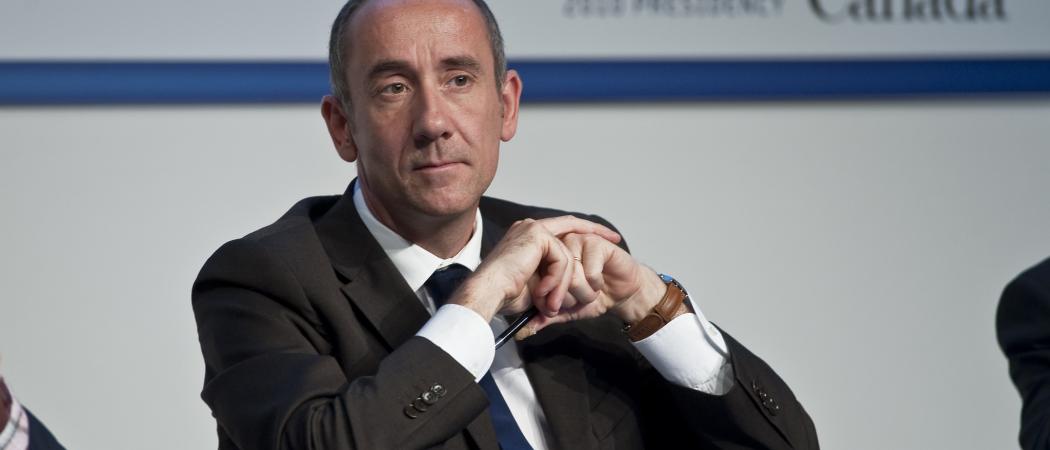 The new research chief at the European Commission plans a more "joined-up process" in programme planning that links science and technology initiatives to other policies and departments across the Commission and the European Union.
"The segmentation across organograms or departments – we should move away from it," said Jean-Eric Paquet, newly appointed EU director general for research and innovation. His department, DG RTD, should remain "the centre of gravity" in planning the next Framework Programme, but Paquet said, "For me the idea is to join up" its work more effectively with other policy areas, such as regional development, energy, transport and digital technologies.
"I don't know if I want to say today this is my vision, but that's something I know very well. I work across different programmes, at strategic level, shaping them," Paquet said. He observed DG RTD is already heading in that direction and that throughout Commission, "There is a clear sense that the overall architecture needs to be better integrated." Even so, the link between science and policy "can clearly be improved" in many domains.
Paquet's comments, made on 27 March at his first press briefing since taking up the new role, are the first public indication of what fresh emphases and direction he may bring to the EU Framework Programmes. The Commission's proposal for the next programme, from 2021 - 2027, was more or less completed by his predecessor, Robert-Jan Smits, and, Paquet said, is due to be announced by 30 May. But that is just the start of the process, as the proposal and the details of how FP9 is implemented will then go on to negotiation with member states and the European Parliament.
Three budget scenarios
Paquet is considering three possible budget scenarios, of a steady-state plan of about €80 billion and increases to €120 billion or €160 billion. In comparison the current seven-year budget, ending in 2020, is €77 billion. At this point it is not possible to say which option will prevail, but one indication will be the announcement of the Commission's overall seven-year spending proposal, covering all policy areas, scheduled for 2 May. And as Paquet noted, commissioners including president Jean-Claude Juncker, have recently voiced support for the €160 billion option, and Paquet has not heard any member state arguing against a strong research budget.
Paquet's appointment in late February as the top civil servant in research – supervised by Research Commissioner Carlos Moedas – came as part of a controversial reshuffling of top Brussels jobs, orchestrated by Juncker's powerful chief of staff, Martin Selmayr. As a long time French official in the Commission, Paquet was a deputy secretary general, a central position that controls the flow of policy work across the agency. He is also a former aide to ex-research commissioner Philippe Busquin, and worked with Smits and others on planning what is now a key part of the Framework Programmes, the European Research Council. He has also worked in transport policy and African development.
The sudden replacement of Smits with a central administrator led to speculation that Selmayr was trying to bring a "rogue" department into line. When asked about that, Paquet laughed, saying, "I don't think there is an analysis that DG RTD is a rogue. That one I haven't heard yet [….] But there is space to better embed the work of RTD into other parts of the Commission. And finding a broader approach to research and innovation is certainly something where more can be done, yes."
'No magic formula'
A search for synergies between different areas of EU policy is far from new. Successive Commissions have tried – with only intermittent success – to make it easier to combine research money with regional development funding to build and run new scientific centres in eastern Europe, or to make research a key element of health or agricultural policy. The obstacles include differing legal rules and policy objectives, political conflicts among the member states, and turf battles among different directorates general in Brussels.
As Paquet acknowledged, when it comes to making synergies real, "There is no magic formula". But for starters, he intends the different sectoral areas of Framework to be developed in genuine "teams" that cut across departments. "What I understand the Commissioner wants, and what the Directorate General is working on, is a much more joined-up process, where of course RTD provides the centre of gravity, but provides a massive improvement"  in coordination.
Nor is it just a question of synergy between DG RTD and others, Paquet noted. As one example, when working on a clean energy policy for the Commission in 2016 Paquet observed that while various energy specialists may come together across Brussels, they do not always include the transport specialists. To ensure all relevant specialists are involved his is aim is, "To look across the clusters."
Changes are planned at the top of DG RTD, with Paquet saying he will institute regular Monday meetings with his three deputy directors general, Wolfgang Burtscher, Patrick Child and Signe Ratso, to coordinate planning. That is an approach used by his former boss, ex-secretary general Alexander Italianer. "I really want the DDGs to shape the policy together with me," Paquet said. In addition, there is "a strong case" to reshuffle the top portfolios so that each of the three deputies controls some sector-specific areas as well as broad administrative or policy tasks, which again, will make policy coordination with other parts of the Commission easier. A further reorganisation may be needed at some point to prepare for the next Framework Programme 9.
On planning the next Framework Programme, Paquet said the main work was completed by Smits. "We now have two more months to fine-tune it" before it is published at the end of May. As with Horizon 2020, there will be a basic science "pillar" comprised of the ERC and the Marie Sklowdowska Curie researcher grants; a societal challenges sub programme including "missions" to apply science and technology to solving big problems; and an open innovation portion, including Moedas' proposed European Innovation Council, "to promote disruptive, breakthrough innovation at the EU level, and to complement what many member states are already doing."
"Evolution, not revolution," is how Paquet characterised the move from Horizon 2020 to Framework Programme 9.