European Council has so far failed to come up with a proposal that satisfies the parliament's demand for a €39 billion top-up across 15 flagship programmes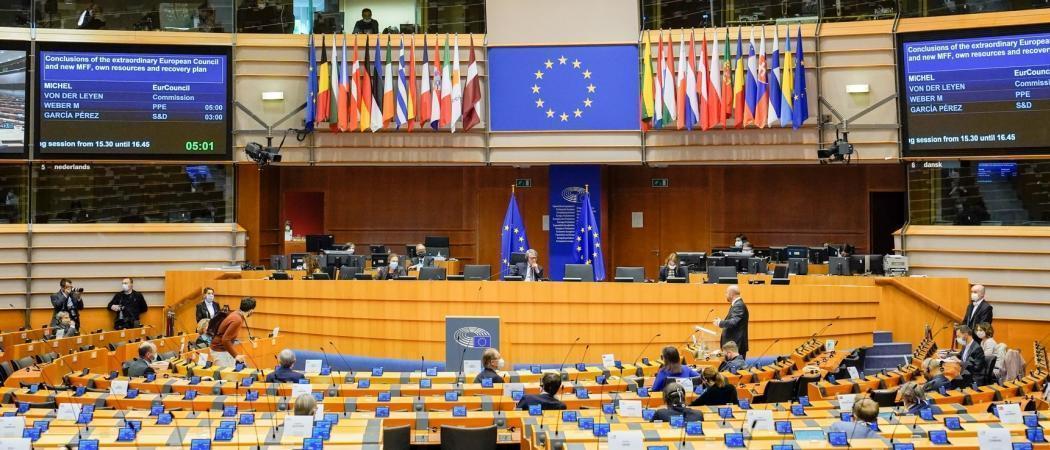 The European Parliament and the Council of the EU are far from reaching a compromise on the 2021 - 2027 budget for Horizon Europe and other flagship programmes, MEPs have warned.
As they prepared to go into a new round of trilateral budget negotiations with the European Commission and the council, MEPs said they have yet to see a proposal that would satisfy their demands for topping up 15 programmes, including Horizon Europe and Erasmus.
Portuguese MEP and budget negotiator Margarida Marques said the council has made some steps forward but is, "still far from a deal on the financing of the top-ups of the EU flagship programmes."
MEPs are demanding a €39 billion increase for the programmes in the long-term EU budget. They want budget ceilings raised by €9 billion and have asked for an estimated €13 billion in financing costs of the pandemic recovery fund to be counted above the long-term budget.
In July, EU leaders agreed on a budget of €80.9 billion (in 2018 prices) for Horizon Europe, significantly less than the €94.4 billion proposed by the European Commission in May.
In a statement published on Monday, Sebastian Fischer, a spokesman for the German presidency of the council gave the impression that the negotiations are stuck. "Gaps on volume and financing of top-ups remain," he said.
The parliament is holding onto the hope that the Horizon Europe budget can be increased if EU institutions agree to the European Commission collecting new levies. According to parliament estimates, an EU tax on financial transactions would bring in extra revenue of €200 billion from 2021 – 2027, which could be distributed across strategic programmes, including Horizon Europe.
But getting that agreement would be a long and difficult legal process. Instead, the council is suggesting alternative sources of cash. In the latest – rumoured - proposal, money collected by the EU in antitrust fines from the likes of Google and Facebook could be used to top up the multiannual budget and increase funding for Horizon Europe.
MEPs and council negotiators will meet again on Wednesday to thrash out a potential deal on the multiannual budget. That would unlock trilateral talks on the final details of Horizon Europe, which is scheduled to launch in January 2021.
With the number of COVID-19 cases is rising in Brussels, and a number of officials testing positive, the German presidency has announced new guidelines for in-person meetings, to make sure that legislative files, including negotiations on the multiannual budget and on Horizon Europe, are not held up by the second wave of the pandemic. "[The presidency] will reduce physical meetings at expert level to the absolute minimum necessary," said Fischer.