Possibility of more funding now hangs on member states' agreeing to let EU raise €200B from new levies and allocating some to Horizon Europe and other strategic programmes whose budgets have been cut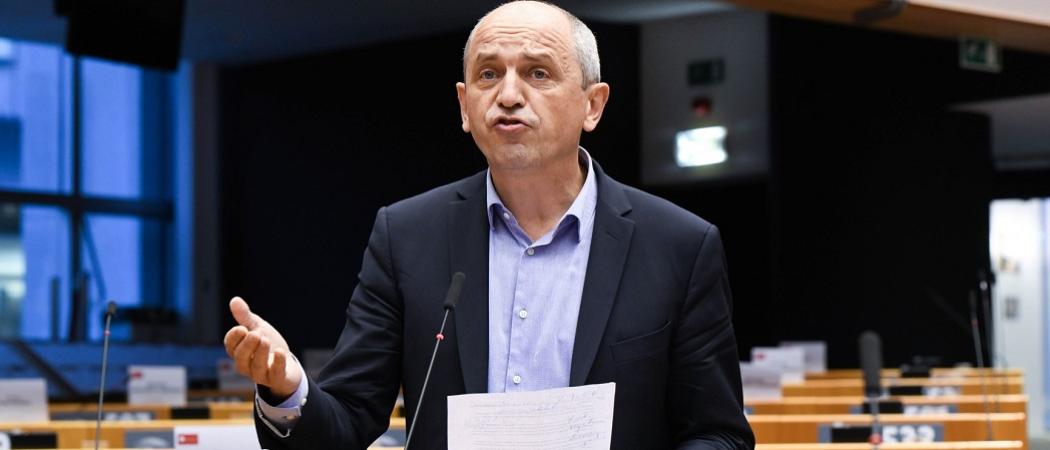 Restoring the Horizon Europe budget now depends on how quickly EU institutions can agree a plan to allow the European Commission to collect new levies, the European Parliament budget rapporteur has told MEPs.
If the EU Council agrees to a new levy on financial transactions, the EU could get extra revenue of €200 billion from 2021 - 2027, and distribute it across strategic programmes, including Horizon Europe. "That means ceilings can be raised in 2021, and maybe [revert] the cuts we have made to the programmes," French MEP Pierre Larrouturou told a budgets committee meeting on Tuesday.
"The more I think about it, the more I am aware that we won't be able to reclaim the cuts on the 15 flagship programmes, if we are not able to unblock the matter of own resources," said Larrouturou.
According to a budget proposal for 2021 put forward by member states earlier this month, in its first year Horizon Europe would get €758 million less than the European Commission's June proposal which had €12.3 billion slated for the R&D programme.
In July, EU leaders agreed to spend €80.9 billion (in 2018 prices) on Horizon Europe over the next seven years, significantly lower than the commission's proposal of €94.4 billion.
Parliament wants the cuts to be reversed, but it is unlikely that member states would agree to top-ups for 15 programmes if no new money is added to the budget deal agreed in July.
According to Larrouturou, if parliament wants to reverse cuts to Horizon Europe and 14 other flagship programmes, a deal on new own resources is key. Larrouturu said MEPs should "mobilise" to convince all 27 member states to reach a deal. "We have to get our arguments clear," he said.
Parliament has promised repeatedly that it would reject a deal on the multiannual budget that does not reinstate higher budgets for Horizon Europe and other forward-looking programmes, but it may be forced make concessions in order to ensure the programmes get off the ground on time at the start of 2021.
Greek MEP Dimitrios Papadimoulis said MEPs should "stand firm until the end, so that we can reach a realistic compromise." He also decried the lack of support from the commission in the budget fight against the council. The commission is the "council's poodle," Papadimoulis said.
The battle for own resources
A new tax on plastics has been approved by EU institutions but is awaiting ratification by all member states. Another income source would be a financial transaction tax (FTT) originally proposed by the commission during the mandate of president Jose Manuel Barroso, more than eight years ago.
MEPs see an opening to finally implement this tax, and together with the new levy on plastics to raise money needed to repay loans the commission is taking on to finance its €750 billion pandemic recovery fund, and to top up existing programmes with the remainder of the money.
MEPs have fast-tracked and voted on the own resources plan during the September plenary session. But, before entering into force in January 2021, it needs to be ratified by the parliaments of all member states. Progress has been slow, as the council has yet to send the parliament a legally binding calendar to introduce the new levies.
Budget skirmish not over
The budget figures are not yet set in stone, with the council expected to formally adopt its position at the end of the month. The final proposal will be submitted to the European Parliament on 1 October, which will then work towards adopting amendments in November.
According to sources close to the negotiations in the council, Horizon Europe is not likely to be topped up, but the parliament may choose to shift money inside the programme to favour certain areas over others. The money for Horizon Europe has yet to be divided between public-private partnerships, basic research at the European Research Council, and the new research missions.
The budget draft for 2021 has given a preview of how cuts approved by EU leaders in July are likely to generate friction between the different components of Horizon Europe.  
In an exchange of views with MEPs on Tuesday, ERC president Jean-Pierre Bourguignon said the Horizon Europe budget would "at best stagnate" compared to its predecessor, Horizon 2020. "Europe's leaders must find a way forward for an MFF consistent with the ambitious political goals they have proposed," Bourguignon told MEPs.
Permanent EU representatives of member states governments will meet on Wednesday to iron out the final details of Horizon Europe. There are three outstanding decisions to be made: internal distribution of the budget; synergies with other funding sources; and international participation. Next week, research ministers will give their formal approval.