In an op-ed calling for European renewal, French President Emmanuel Macron gives his explicit support to the EIC, putting an end to speculation over his position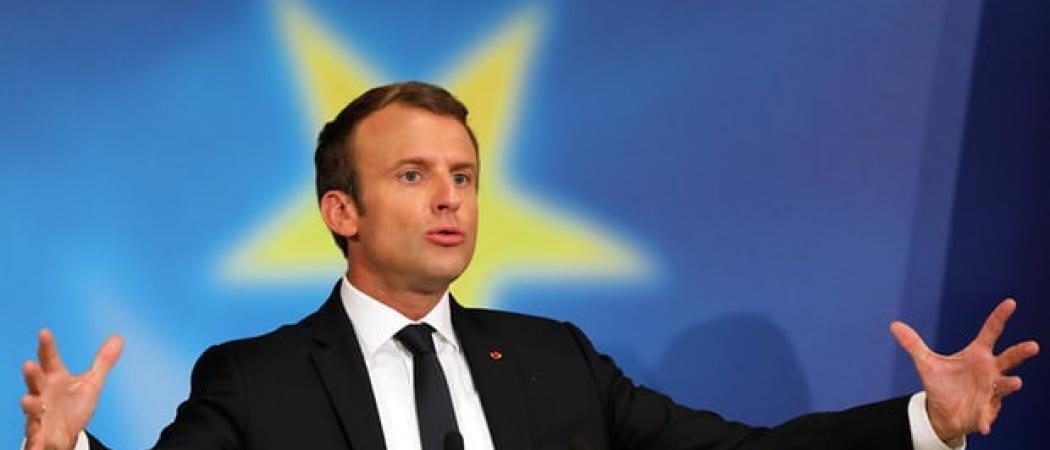 French President Emmanuel Macron gave some much-needed political support to the European Commission's plan to create a new innovation agency.
In an opinion article published in several newspapers around Europe on 4 March, Macron renewed his call to advance European integration – and as part of that, urged support for Commission plans to boost job-creating technology development through a proposed European Innovation Council. He said the EIC should have "a budget on a par with the United States in order to spearhead new technological breakthroughs such as artificial intelligence."
The EIC was suggested in 2015 by EU Research Commissioner Carlos Moedas; and last year the Commission proposed a €10.5 billion budget, over seven years, to fund it. The agency is to support small companies, through a mix of grants, loans and investment, to develop "disruptive" technologies and grow into world-class competitors. But the plan, though moving ahead in pilot phase, has political question marks over how big it will actually end up being, as EU member-states battle over how to prioritise budgets.
Moedas has worked hard to win Macron's backing, so Macron's reference to the EIC in his letter comes at an important moment in the budget battles. While the French President never openly criticised the EIC, in 2017 he urged the creation of a new agency for disruptive innovation that, Elysée officials said at the time, would be an inter-governmental rather than EU organisation.  That was seen by some in Brussels as a political rival to the EIC.
Since then, the French government hasn't publicly moved forward with a national or inter-governmental plan. But the German government is planning this year to establish a national civilian agency for "jump innovation," partly modelled on the US Defence Advanced Research Projects Agency (DARPA); and the German Defence ministry is planning a military agency for "disruptive innovation in cybersecurity and key technologies." German officials, however, say those agencies are complementary rather than competitive with the EIC.
Not a U-turn
Jan Palmowski, secretary general of the Guild of European Research-Intensive Universities, rejected suggestions that Macron's letter constituted a U-turn. "I agree that at the time, it looked as though there were some rival proposals out there," said Palmowski. "But in hindsight, what that shows is that the need for Europe to beef-up its capacity for innovation has been widely felt." In the end, "European leaders, including at EU level, got together to coalesce and forge consistency in their ideas and approaches."
Literally, or just seriously?
In his opinion article this week, Macron said the EIC should have a budget "on a par with the United States," but did not specify which American budget he was referring to.
"We must assume he means DARPA, that was what he referred to in 2017," said Thomas Jørgensen, senior policy coordinator at the European University Association. "In 2019, that's $3.5 billion," which — if we take Macron literally — "would mean that France wanted to double what the Commission has proposed for the EIC."
French support for the EIC is one thing, but the support for the plan elsewhere in Europe has been far from unanimous. Some East European countries have been urging – with support from the European Parliament – to move money from the EIC budget-line to another set of programmes that would boost technology development in their countries. And, until a compromise was reached, the Spanish government had objected to what it feared would be a cut in support for "incremental" innovation. The Commission aims to resolve the matter this year.