Preliminary French proposal for a new 'disruptive innovation' agency could be outside the usual EU framework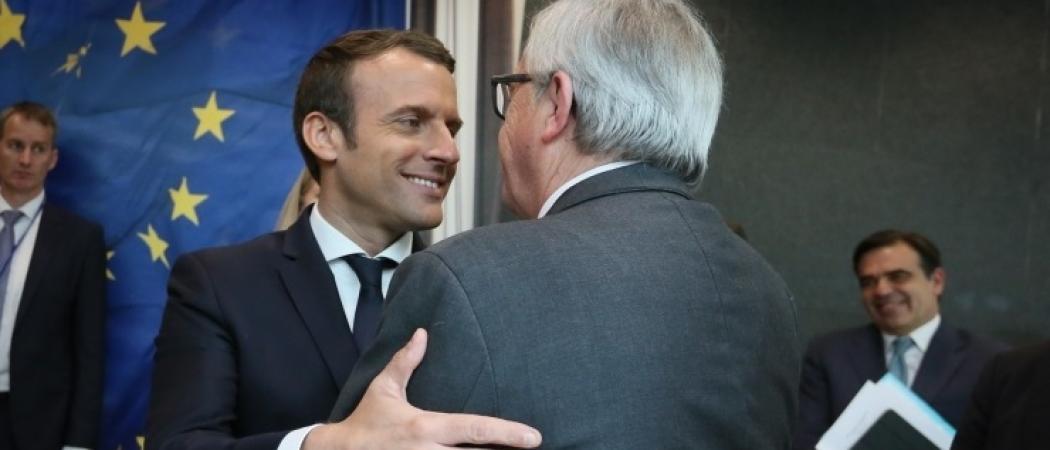 In order to realise his new funding agency for disruptive innovation, Emmanuel Macron has a vision that puts national governments centre-stage.
The French president announced his plan to set up an agency in a major speech last week that set out a sweeping vision to revamp the EU.
France's current intention – described as preliminary-  is to develop the agency into a special purpose vehicle: an "inter-governmental" arrangement. That suggests it would be outside the normal EU framework, in a similar vein to bodies such as the European Defence Agency, sources at the Élysée Palace told Science|Business.
This approach, which is still being tested in discussions with other member-states, would have the initiative controlled by participating governments rather than by than the EU's Brussels-based institutions. Under this kind of arrangement, much of the funding could still come from EU programmes, but overall strategy is set by those member-states that want to join it.
An arrangement like this, analysts said, means it could develop independently from the Commission's own plan for a European Innovation Council, which would start in 2021. It also means that it might be easier for the UK, which is preparing to leave the EU, to participate – an important factor, given that Britain is one of the strongest research and innovation players in Europe.
The DARPA blueprint
Another model for Macron's agency – in high ambition, if not in the details of governance – is the US Defense Advanced Research Projects Agency, known as DARPA, the breakthrough technology arm of the Pentagon that birthed Global Positioning Systems, Stealth aircraft technology, and other now-famous ideas that, while initially planned for warfare, have since proved 'disruptive' in civilian markets, as well. The French team charged with devising the President's agency will soon travel to the US to learn more about DARPA.
The Macron-led agency would fund projects in a limited number of fields – like DARPA, choosing its shots carefully in a few emerging-technology fields in defence and digital domains.
Artificial intelligence is to be at the centre of the agency's strategy to boost innovation in Europe, with preliminary budget estimates in the region of a few hundred million euros. By comparison, DARPA's annual budget is close to $3 billion.
Tight window
Following the example of intergovernmental agencies like EDA, which already manages some major EU-funded defence research, the French government will seek some funding for its proposal from the EU's common budget.
With the Commission planning to set out its spending plan for 2021-2028 in May next year, the French government has a tight window to work up the proposal and gain the necessary backing for it.
Getting Berlin to sign on will be vital, French officials believe. But, analysts said, this effort is complicated by the outcome of Germany's recent election, which promises weeks of talks in order to secure a governing majority.
Independent of Moedas plan
Under the current French thinking, Macron's agency could develop independently of the European Innovation Council, a separate entity being devised by EU Commissioner Carlos Moedas with a similar aim: namely, to speed up and target support for fast-growing tech companies – or, as Moedas often puts it, to create more 'unicorn' companies worth more than $1 billion in Europe.
Macron's team looked at the EIC and concluded that they could develop a more straightforward structure. The EIC proposes to pull together four existing programmes in the EU's Horizon 2020 research programme: the SME Instrument, Fast Track to Innovation, FET Open and innovation prizes. Expected to pilot next year, the Council will also support the scale-up of fast-growing SMEs by blending grants with loans and equity finance. And, on an ironic note, the EIC concept got a strong endorsement in July from another Frenchman, Pascal Lamy, a former World Trade Organisation head who led a special advisory panel for Moedas.
Feasible – but desirable?
The agency may be one of the more politically feasible proposals on Macron's long wishlist, which includes controversial proposals to harmonise corporate taxes and social contributions.
But the question now being asked is whether it is desirable.
Explaining the need for the new innovation agency, Macron in his Sept. 26 speech from the Sorbonne said the "the challenge is to make Europe a champion in digital, artificial intelligence and biotech [fields]. If we can do this, we will become a reference model [for the world]." A new funding agency can help Europe keep up with the pace of technological discovery in China and the US, he added.
But the proposal has gotten mixed reviews. Moedas was prompt – within a few hours of Macron's speech – to praise it. Anneleen Van Bossuyt, chair of the European Parliament's internal markets committee, applauded the President's support for research and innovation, but didn't like his idea for a new innovation agency.
"I don't think we need another agency," she said, noting, "We already have plans for the European Innovation Council."
The CEO of Swedish carrier Telia, Johan Dennelind, has also rejected the plan in an interview with Politico.
European universities
Macron also said he wants 20 new "European universities" by 2024, which would be formed by creating networks of existing universities that offer new EU-wide diplomas. According to the Elysée, these networks would gather together groups of four or five universities to focus on particular subject areas.
The European university would require students to sit lessons in at least two languages and spend part of their time studying abroad.