French President looks to science, technology and education to revive Europe – and gives a political boost to Moedas proposal for a new innovation council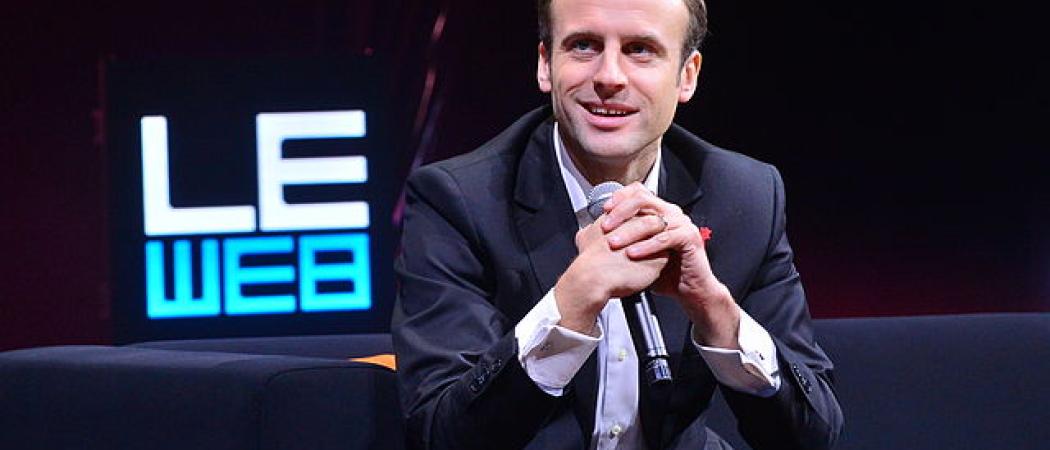 French President Emmanuel Macron has called for the creation of a new EU funding agency for disruptive innovation, to encourage the emergence of "champions" in digital technology.
"Let us create within two years a European agency for innovation, to be in the position of innovator and not of follower," Macron said in a major speech Tuesday at Paris' Sorbonne University that set out a sweeping vision to revamp the EU, with the aid of stronger education, science and technology.
Explaining the need for the new innovation agency, Macron said the "the challenge is to make Europe a champion in digital, artificial intelligence and biotech [fields]. If we can do this, we will become a reference model [for the world]," he said.
A new funding agency can help Europe keep up with the pace of technological discovery in China and the US, he added.
His comments give a big political boost to an earlier proposal by EU Research Commissioner Carlos Moedas to create a European Innovation Council, a new body that has been the subject of much debate and anticipation in Brussels over the past two years.
A boost for EIC
In an interview with Science|Business, Moedas said he "was super happy to see the agency in the speech."
"I'm glad we are talking about the same kind of ideas. It's a big boost for us in Brussels because it's the first time a head of state has come out and publicly called for it, and the support of France is essential for doing this," Moedas added. He said he will be discussing the proposal further at a meeting Wednesday of G-7 science ministers.
Robert-Jan Smits, the European Commission director general for research and innovation also welcomed Macron's speech and noticed that "an increasing number of Member States are recognising the importance of the development of a disruptive market creating innovation mechanism at European level in the form of an EIC." 
The animating idea for the EIC is that risky technologies do not get sufficient backing in Europe. First proposed by Moedas in 2015, and partially influenced by the US Defence Advanced Research Projects Agency, or DARPA, the EIC proposes to group together four existing competitions found in the EU Horizon 2020 research programme: the SME Instrument, Fast Track to Innovation, FET Open and innovation prizes. It will also support the scale-up of fast-growing SMEs by blending grants with loans and/or equity finance. The aim is to simplify, speed up and target support for fast-growing tech companies – or, as Moedas often puts it, to create more 'unicorn' companies worth more than $1 billion in Europe.
There was no immediate suggestion of deliberate coordination between Brussels and Paris on the issue – but the two men met a few times when Macron was economy minister and discussed the EIC idea. The men are of similar age and background from the financial sector.
Macron took power as France's president in May promising to deepen EU integration as the bloc prepares for Britain's departure in 2019.
A European diploma
In a closely watched address, the fiercely pro-European President also proposed opening up the Erasmus student-exchange programme to non-students.
"By 2024, at least half of all young people in Europe should spend six months in another EU country – student or not," the President said.  Since its launch in 1987, nine million students have taken part in the Erasmus scheme – including Moedas, who did an exchange in Paris, where he met his future wife. A study by the Commission in 2014 estimates that a million babies have been born to these Erasmus couples.
Macron also said he wanted a joint EU defence force, "less bureaucratic" EU agricultural spending, a single, EU-wide tax on financial transactions, a eurozone budget, parliament and finance minister and the establishment of a European intelligence academy.
The President wants 20 new "European universities" by 2024, which would be formed by creating networks of existing universities that offer new EU-wide diplomas. The European university would require students to sit lessons in at least two languages and spend part of their time studying abroad. "I care very much about this idea," said Moedas, "I think it is paramount".
Macron's comments on agriculture are particularly significant, as France has long been the strongest – indeed, implacable – advocate of farm subsidies that eat up nearly half the current Commission budget. A separate movement has been building in Brussels to boost research and innovation spending – currently about 8 per cent of EU spending; but that could only come if agricultural spending were to decline or be earmarked for innovation in some fashion.
'Very European'
European Commission President Jean-Claude Juncker tweeted his delight at Macron's "very European" speech.
"Europe needs courage. Thank you for your support for the work of the EU institutions," Juncker added.
Juncker's chief-of-staff Martin Selmayr added his own thoughts on Twitter, saying: "Rarely Europe saw such convergence of views between a French president a Commission president."
Macron's broad vision faces hurdles, however, after Sunday's German election saw the rise of eurosceptic Alternative for Germany, which rode into Parliament with promises to check power in Brussels.
But not everybody was enthusiastic about the speech. Members of the Eurosceptic European Conservatives and Reformists group in the European Parliament said Macron's vision for the EU did not align with the one held by voters in Europe.
"We want to see an EU that goes in a new direction, does less but does it better," said British MEP Syed Kamall in a news release. "Sadly what President Macron talked about was more Europe, further integration, more agencies. That's not what the EU needs or what voters across the EU want."