In a swansong message, Carlos Moedas calls on member states to give his successor more leverage to cut the cost of science journals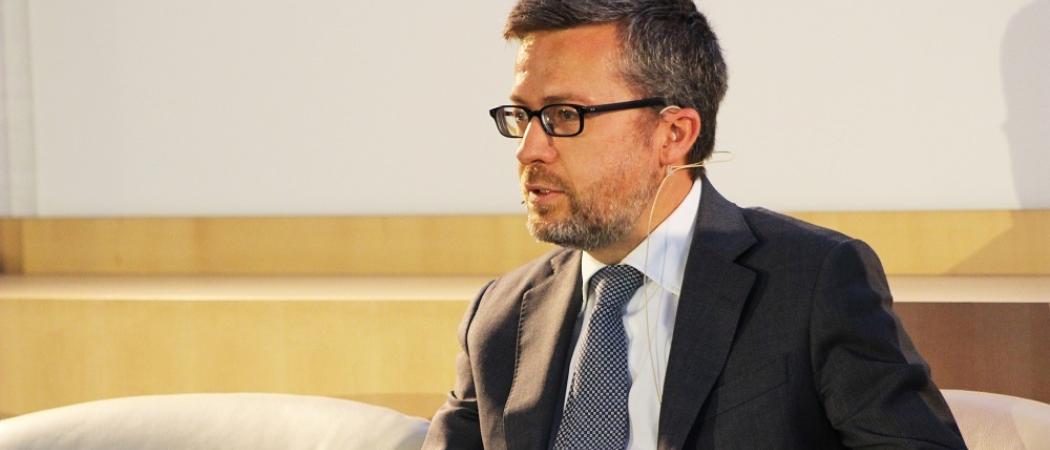 The EU's outgoing research commissioner has called for his successor to be granted stronger powers to negotiate lower prices with big science publishers.
Speaking at a Science|Business conference in Brussels on Tuesday, Carlos Moedas said the EU needed to flex more muscle with an industry that has been criticised for unyielding pricing policies.
The commissioner, who is leaving office on October 31, said he regretted his limited influence on this issue.
"The only thing I would tell my successor is to [get] a mandate to negotiate with publishers in full power. [I didn't] have a mandate to say, I'm the one who calls the shots. Give that mandate to the commission. It's not that difficult," Moedas said.
Moedas praised the Plan S initiative, the European effort to knock down academic paywalls, but called for more political action against publishers, who wield great power when negotiating subscription deals with university libraries.
The Plan S initiative, initially spearheaded by TU Eindhoven president Robert-Jan Smits, previously the EU's open access envoy, was borne of a frustration among universities that say they can no longer afford to pay expensive journal subscriptions, and funding agencies which say it should not be necessary to pay to access results of publicly funded research
Moedas predicts disruption is inevitable for the publishing industry and it will have to change the business model. "Publishers know the time will come," he said. But currently "they have the power to delay it."   
With less than two months to go in office, Moedas said he is now freer to discuss his feelings on a range of issues, including Brexit.
"We don't want the UK to leave. We never wanted that. I can't think about the European Research Area without the UK," he said. "I hope my successor will [feel] the same."
He said everyone involved in science is upset by the UK's scheduled departure on October 31.
"I hope all of you will fight, and that the UK will be part of [the EU's next research programme] Horizon Europe. It's essential." Moedas also said he was sad to see Jo Johnson, brother of UK prime minister Boris Johnson, resign as science minister last week, describing him as "a real ally".
The commissioner also said he had "mixed feelings" on the trajectory of EU science cooperation with the rest of the world during his tenure.
He acknowledged that the current EU research programme, Horizon 2020, has seen less participation from countries like Brazil, Russia and China – mainly because, as these countries grew richer, Brussels stopped subsidising their researchers.  
But he said that the EU was still co-funding projects with countries like Japan and Canada to the tune of €300 million.
On the future of what is likely to be seen as his main legacy, the European Innovation Council (EIC), Moedas said it was too soon to say whether it will have an equivalent impact to the European Research Council. The EIC, due to formally open its doors in 2021, is slated to get €10.5 billion, or about 11 per cent of the total €94.1 Horizon Europe budget for 2021-2027.
The commissioner wants it to be as open as it can be. "We should be open but not naïve." Access for foreign companies to the EIC should depend on reciprocal access for EU companies to similar programmes abroad.
On his life after Brussels, Moedas said he has had a couple of job offers, but declined to discuss the details.
"There's one thing I know – the next part of my life will be about defending Europe and protecting what we have," he said.
On one personal note, Moedas said he was "hurt" that no member states appeared to be clamouring to take over his research brief. Scanning the news on Tuesday morning, all the speculation was around portfolios like trade and the internal market.
"I felt hurt myself, because I've done so much to put [science] on the map. I wanted to hear countries say, 'I want that portfolio'. I didn't see it. That shows we have a long way to go," he said. 
The new commission team, which is based on recommendations from EU member states, is due to take office on November 1.