European Commission proposal marks latest battlefield in contentious fight for control of Horizon Europe planning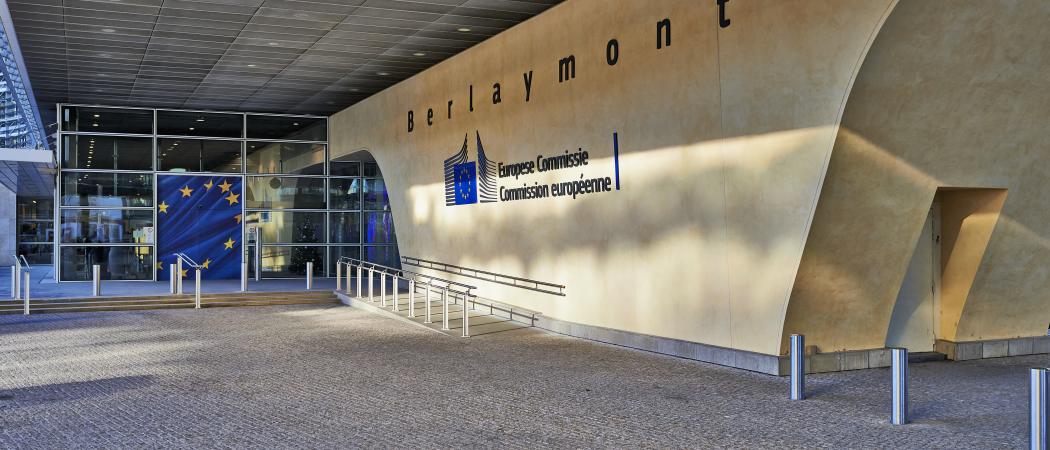 EU government officials met today to debate the merits of five research missions and 10 industry partnerships tabled this week by the European Commission to receive funding from Horizon Europe, the EU's 2021-2027 research programme.
Taken together, these options, proposed to member states on Monday - and already the spark for another brawl on control of Horizon Europe planning - would account for 40-50 per cent of the €94.1 billion programme.
The five missions suggested are in the fields of digitisation, health, "clean Europe", and food and agriculture.
According to a Commission briefing paper, the specific targets in each of these fields are: to build the first universal quantum computer in Europe; to cure paediatric cancer; to eliminate plastic waste in rivers and seas; to create the first carbon-neutral cities with clean air, and to restore soil health.
The five suggestions come out of a longlist of 12 themes for missions that Commission staff had prepared earlier this month. An earlier Science|Business article about the 12 themes was based on a draft plan circulating in Brussels that has now been superseded by the narrower list discussed Monday between science ministers and Research Commissioner Carlos Moedas.
It's likely there will be more changes. "Further areas for missions will need to be identified later on, during the lifetime of Horizon Europe," the Commission said.
EU missions, or 'moonshots' are large-scale endeavours to conquer presumably intractable problems.
The Austrian presidency, the lead on negotiations for Horizon Europe, called member states to a "technical seminar" on Wednesday to consider the mission options and weigh up their feasibility.
Member states must also decide whether to back 10 options presented by the Commission for future industry partnerships, many of which are conceived as successors to existing EU-funded groups. These would cover fields such as:
Health innovation, for the rapid development, deployment and safe use of medical treatments, devices and technologies enhanced by digital technologies.

Global health, including links to national health research systems and philanthropic funding.

Key digital technologies, including novel technologies such as AI and linking to downstream sectors.

Metrology, to develop new tools for the speed, accuracy and cost of measurement.

Air traffic management, including new tools and technologies for flexible use of airspace (including for novel avionics, drones).

Aviation, to reduce CO2 emissions and noise, including through electric or other alternative propulsion systems.

Rail, including transformative change in rail through automation and digitisation.

Bio-based solutions, including CO2 uptake technologies for food and energy; biomass; and maritime resources.

Fuel cells and hydrogen energy storage technologies.

Connected, autonomous mobility
This selection emerged from "more than 50 ideas" collected by Commission officials, according to a briefing note.
Missions are expected to gain some 10 per cent of the budget in the first years of Horizon Europe, with each mission earmarked around €1-2 billion in total. Meanwhile, partnerships would account for 30-40 per cent of the budget, the Commission says.
'Nightmare process'
Deciding which missions to fund is "now fully in the hands of ministers", said Christian Naczinsky, head of EU research policy and coordination at the Austrian Ministry for Science, Research and Economy.
The European Parliament, co-legislator on Horizon Europe, is concerned that member states are exercising too much control on planning.
The original proposal by the Commission was to set broad parameters for missions and partnerships and then fill in the blanks later.
This process would have left the EU executive body with maximum flexibility, the argument being that it didn't make sense to commit now to research goals that might not transpire to be the critical ones of the future.
But member states did not want to hand the Commission a blank cheque. Concerned about money, and the fate of their favourite funding pots, governments asserted more control over the procedure.
The Commission's original open-ended approach "created a nightmare" for member states, Christian Ehler, one of two lead drafters on the programme for the Parliament, told an audience of policy and research heads in Brussels on Tuesday.
"When the door was opened, everyone got very, very nervous," Ehler said at an event hosted by the European Association of Research and Technology Organisations.
"There is this funny idea that if a process gets more open, [governments] say everything should be written into the legal text. The EU Council is now going in a direction to make the whole thing explode. We will see 92 mission [suggestions]. What we are doing right now is an absurdity," Ehler said.
Beware 'shiny objects'
The proposal for Horizon Europe, published in June, calls for current partnerships - the Commission counts almost 100 funded through the framework programme - to be rationalised, but as yet there has been no detail of where the axe might fall. Existing partnerships are expected to audition anew for funding.
"Lots of partnerships have popped up left, right and centre and I understand it's messy," said Malte Lohan, director-general of Orgalime, an association that represents 40 trade federations in 23 countries. "But the model works."
Ehler agrees. "We shouldn't overdo the threat to partnerships," he said. "In practical terms, we're going to see that for 70-80 per cent of partnerships, the process will be mainly the same. Partnerships are not the right place to be [too] experimental.
"Let's be realistic: Clean Sky is practically one of the biggest industrial platforms we have. Is it likely that we shut it down? No. And what if we tell the project to switch to making electric planes? Industry will say goodbye," Ehler added.
The Commission does not want "to stop things that work well," said Rosalinde Van der Vlies, head of inter-institutional relations and international coordination at the Commission's DG Research, and another speaker at the event.
A prevailing fear, however, is that a lot of funding that could go to partnerships will be absorbed instead by missions, which in reality will involve funding for an array of initiatives.
"We're unconvinced by missions," said Lohan. "I understand the ambition to connect what we're doing to some kind of societal agenda. I don't think missions are the key to that."
"Let's not get carried away with shiny new objects," he said.
Editor's note: This article updates and corrects a report published 15 October, which was based on a draft Commission paper of 12 possible missions and 13 possible partnerships circulating in Brussels informally. The final Commission paper lists just five missions and 10 partnerships, as described above.