Leading legislator Christian Ehler criticizes planning and budget for moonshot missions proposed by Commission - idea not yet 'changing the world'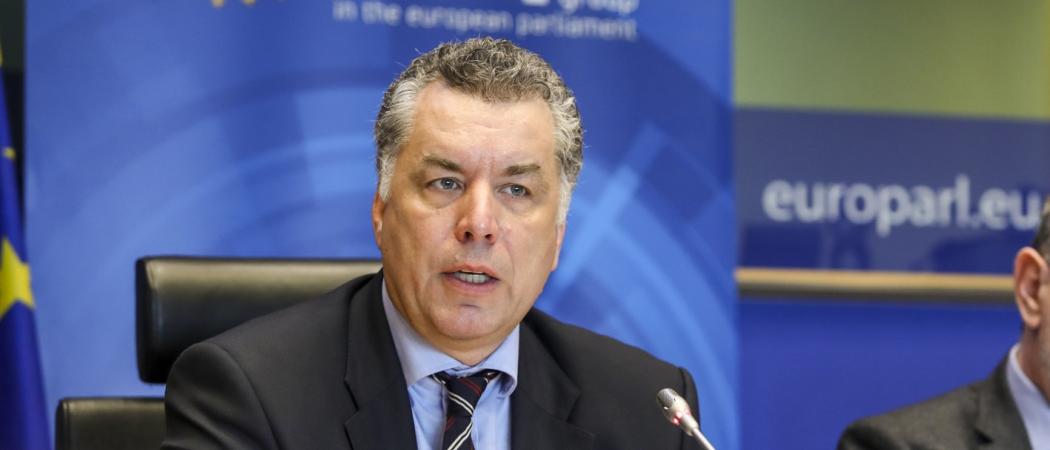 European Commission plans to create moonshot-style "missions" in its next research programme are not yet adequately developed, a leading member of the European Parliament said – suggesting this part of the Horizon Europe research programme may be in for a rough political ride.
Christian Ehler, a German member of the Parliament recently named a rapporteur on the legislation, said the details of how the missions would be defined, run and funded have yet to be clarified by the Commission. He warned that the proposed budget increase for research is not enough to cover the cost of a more ambitious innovation agenda that includes 'moonshot' missions as well as all the other research and innovation initiatives that the Commission is planning.
The Commission, as part of the plans for its Horizon Europe research programme in the 2020s, is planning to organise what it calls research missions. These are precise objectives, modeled on the US Apollo moonshot in the 1960s, that researchers and companies would be invited to seek EU funding to achieve. Possibilities include extending average cancer-survival rates by five extra years, or creating a carbon-neutral city – ideas intended to stimulate interest by voters in EU research, and increase its impact on people's daily lives.
The Commission has not decided on how the missions should be selected and governed, according to Mariana Mazzucato, director of University College London's Institute for Innovation and Public Purpose, and an advisor to Research Commission Carlos Moedas on mission-driven science and innovation.
'Get hands dirty' in planning now
There are also the issues of how to finance the missions and how to get all relevant stakeholders around the table to decide on clear goals and a governance structure, which haven't been settled yet. The first missions themselves are not going to be devised until November, but in the meantime the EU should "get our hands dirty thinking about some of these governance issues," said Mazzucato.
The Commission has said it will leave the specifics to the Parliament, member states and others to debate over the next few years, rather than try right now to define everything – but that ambiguity appears to be causing political problems already.
Speaking at the Science|Business annual conference, Ehler said that if the budget of Horizon Europe will not be bigger than the proposed €100 billion, "you don't see missions. At €125 billion you can see missions, at €160 billion you can start to fight Alzheimer's." The implication: A bigger budget would be needed to have real impact from missions.
Ehler has just been appointed as one of the two lead rapporteurs responsible for steering Horizon Europe through the European Parliament over the next year or more.
Based on the current budget proposal, Ehler said, the Parliament will have to make a choice between ringfencing €10 billion for missions, or taking money away from other programmes in the EU's budget. The Parliament negotiations "may be brutal".
Ehler warned against setting ambitions which ultimately "do not translate into anything." He said he would prefer a more systematic approach to selecting which missions to fund. The Parliament will want to see a clearer framework for what the research missions could be, he said; and it could also decide to allocate more cash to existing programmes under Horizon 2002, such as Future and Emerging Technology flagships – big, mission-style programmes the Commission has already launched in brain science and graphene materials.
'Not realistic'
The Commission has created a lot of buzz around the missions; and many different research groups across Europe are framing their fields as potential missions. But "that is not realistic," said Ehler. "We should not rush people into something for which we might have only 5 or 10 billion."
To increase its budget for research and innovation, the EU has proposed cuts to its agriculture and cohesion programmes. Ehler is sceptical whether member states will agree to that. "If they don't we end up with very limited resources in the programme," which would translate into a smaller spending pot for research missions as well.
Ehler also pointed out that the European Commission already has instruments for solving broader global issues under the societal challenges pillar in Horizon 2020. "We already were describing missions in societal challenges," he said.
Still, Ehler did not dismiss the idea of missions completely. "No, we don't kill the baby, but we think it's still a baby and not completely changing the world."