Romania's Dan Nica will handle regulation and rules of participation for the next research programme, while German MEP Christian Ehler will take on specific programme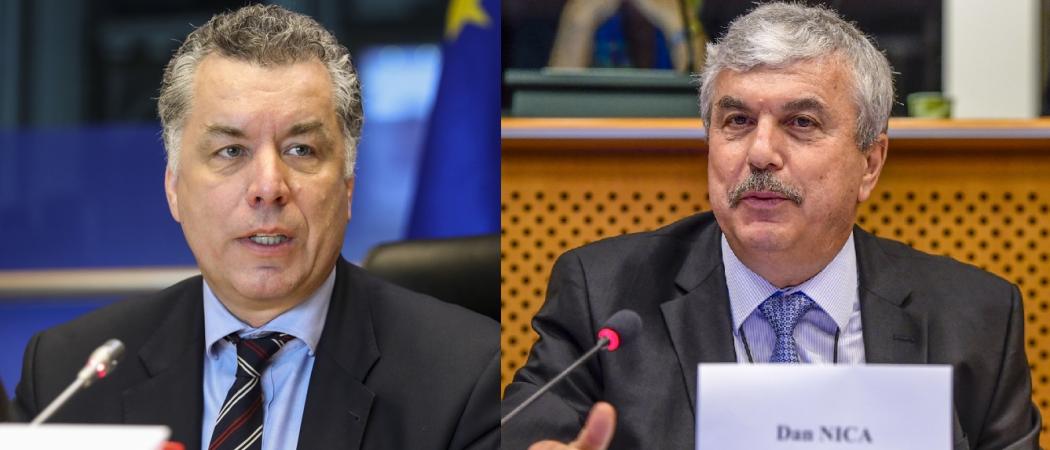 Romania's Dan Nica and Germany's Christian Ehler have been appointed as the two lead rapporteurs responsible for steering the next research programme, Horizon Europe, through the European Parliament.
Nica, former deputy prime minister of Romania and a member of the Socialists and Democrats group inside the assembly, will negotiate on the overall regulation and rules of participation of the programme, to run between 2021 and 2027, while Ehler, from the European Peoples' Party, will handle 'specific programme', meaning the internal content.
Both MEPs, who sit on the Parliament's Committee on Industry, Research and Energy, won their drafting roles after an auction-style process concluded earlier this week.
Responsibility for space programmes, including the Galileo satnav system currently at the heart of a large Brexit row, will go to Italy's Massimiliano Salini, while oversight of the planned mega-InvestEU Fund passes to Ireland's Sean Kelly. Implementation of the Partnership for Research and Innovation in the Mediterranean Area, or PRIMA, will be steered by Aldo Patriciello and Marian-Jean Marinescu will lead on the giant fusion project, ITER.
Ehler, who is widely known in Brussels for his work on research, is a former rapporteur on rules for participation for the current programme, Horizon 2020. The Commission will launch a detailed proposal for how it will spend the €97.6 billion allocated to Horizon Europe on June 7.
The German will negotiate alongside Nica with fellow MEPs, member states, research lobbyists and Commission officials to get the legislation over the line – a process that could take years, despite hopes that it can all be wrapped up before Parliament elections next May.
For the most contentious issues in the programme, MEPs may organise hearings with specialists. Eventually, a draft report will emerge which will be discussed and amended until it is ready to face a plenary vote.