Amendment seeking to bridge west – east divide through regional quotas for research funding is roundly rejected. Member states should increase national R&D spending instead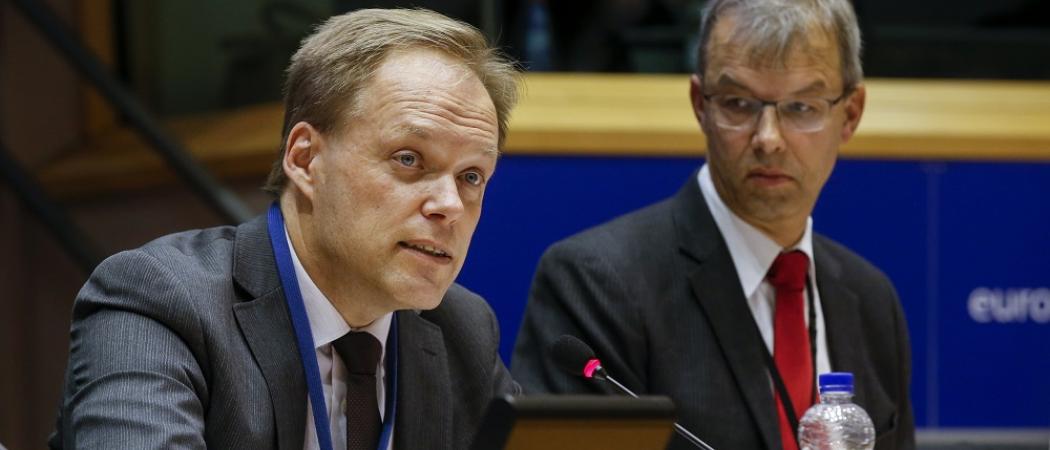 Commission officials, MEPs and universities threw their weight behind keeping scientific excellence as the main criterion for funding research under Horizon Europe, at a hearing organised by the European Parliament in Brussels Monday.
They were reacting to an amendment submitted by Romanian MEP Dan Nica, calling for a move to bridge the west to east innovation gap through regional quotas for EU research funding.
Nica's amendment calls for Horizon Europe to ensure, "The effective reduction of the R&D and innovation divide by 50 per cent within the Union and promote broad geographical coverage in collaborative projects."
But the majority view is that the way to end the research and innovation divide is through increasing national R&D budgets, and by better coordination between Horizon Europe and other EU funds.
The biggest challenges to be faced in Horizon Europe are the research and innovation gap, boosting international cooperation in research and finding funding synergies between different EU programmes, said Kurt Vandenberghe, director for policy development and coordination at the Commission's DG Research and Innovation. Addressing these issues requires a continued focus on excellence he said.  "Excellence is not a given; Excellence is something [a researcher] has to earn every time."
For Jan Palmowski, secretary general of the Guild of European research-intensive universities, proponents of quotas need to beware of damaging Europe's standing in research. "Reputations are slow to build up but very easy to destroy," he said. Designing Horizon Europe to reduce the gap between EU13 and EU15 countries, "would undermine excellence."
Instead, MEPs urged governments to boost national R&D expenditure, lamenting that most will miss the Commission's 2020 target of spending three per cent of GDP on research.  "Virtually no member state spends three per cent," said Lieve Wiernick, MEP.
Unless governments boost national R&D spending EU13 countries are unlikely to catch up their richer counterparts, said German MEP Hans Olaf Henkel. Universities should "continue to press on nations" which do not spend three per cent of their GDP on research, he said.
A group of seven universities in central Europe have previously criticised Nica's amendment. Geographic quotas, "Would be the result of political decisions which are not merit-based in terms of scientific quality," Marcin Palys, rector of the University of Warsaw told Science|Business.
Nica previously told Science|Business that while excellence should still be the main evaluation criteria, "promoting broad geographical coverage" in Horizon Europe would make Europe more competitive and enable countries with less developed research and innovation systems to catch up.
Better ways to bridge the gap
Although rejecting quotas, the meeting acknowledged the west – east research divide is a problem. The gap in participation between old and new member states is, "a critical concern," Palmowski said. That is why the Guild has suggested a funding increase from 1.8 to 2.5 per cent for "sharing excellence" programmes inside Horizon Europe.
This view was echoed by Janus Bujnicki, a member of the Commission's group of chief scientific advisors, who said a budget increase for initiatives that increase participation would be welcome. But, he warned, Horizon Europe should not create a funding "ghetto" for poorer member states.
As another alternative to geographic quotas, the EU should improve the legal basis for synergies between Horizon Europe and other funding programmes such as the regional development fund or the social fund, to, "maximise possibilities of complementarities," said Vandenberghe.
To date the Commission has failed to come up with a formula for promoting synergies between the research programme and other funding streams. But it is recognised that research and innovation in newer member states could be boosted if researchers had easier and quicker access to structural and regional funds.
"Synergies should be further developed and exploited," said Bujnicki.
Palmowski said research-intensive universities support the blind evaluation of proposals, and gender and geographical diversity as secondary criteria for funding decisions, in cases where proposals score equal points in the evaluation.
Horizon Europe should, "Encourage diversity of researchers in gender and geography, but never at the expense of excellence," said Palmowski.