EU 13 university heads say cost and complexity of winning EU grants means they can't compete with wealthier peers. But a Commission official tells them to shape up their national support systems if they want to become more successful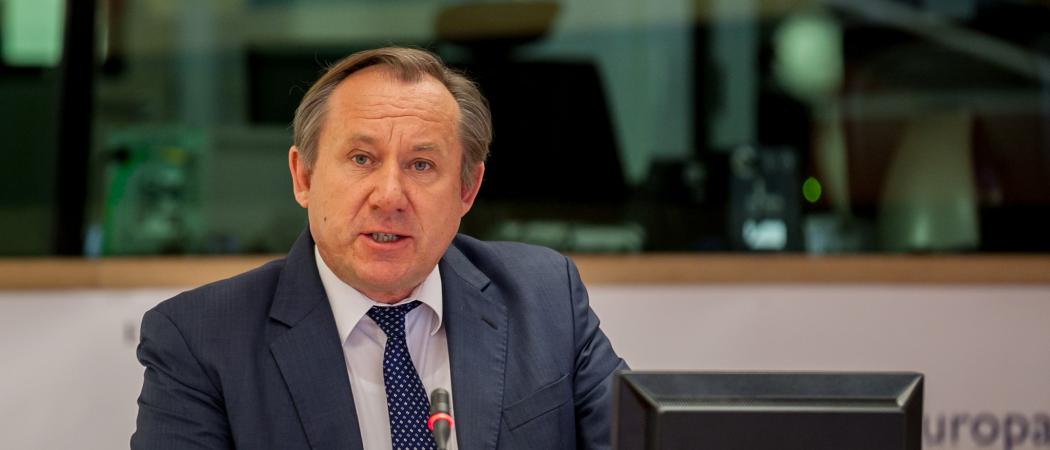 University heads in central and eastern Europe who blame Horizon 2020's excessive bureaucracy for making it harder to win grants got a sharp retort from a senior Commission official defending the system at a meeting in Berlin last week.
Rectors from the EU13 newest member states said the convoluted bureaucracy of EU research grants is stifling their capacity to compete with wealthier universities and research institutes which can afford the advice of expensive consultancies, and called for a change under EU's next programme, Horizon Europe.
Igor Papič, rector of the University of Ljubljana said when he first applied for an EU grant under the fifth framework programme, he was able to prepare the application himself. Without the help of consultants, "that is impossible today," he said.
Sorin Costreie, pro rector for international relations at the University of Bucharest agreed, saying bureaucratic requirements in EU research programmes are stifling scientific creativity, by forcing researchers to think and write proposals along patterns pre-defined by Brussels. "The scientific mind is not the same as the bureaucratic mind," Costreie said.
But Wolfgang Burtscher, the European Commission deputy director general for research and innovation, dismissed the criticisms, suggesting all researchers and universities should follow the rules and do their due diligence. "If researchers are not able to put their ideas in writing, is it the fault of the funder?" Burtscher said.
Burtscher defended the work of the Commission, saying the timely evaluation of more than 200,000 proposals under Horizon 2020 requires a bureaucratic system. "We can't take [proposals] on a phone call," he said.
His reaction dismayed university heads at the meeting organised by the German academy of sciences Leopoldina and the Leibniz Association, who were expecting a commitment to less red tape in the Horizon Europe 2021 – 2027 research and innovation programme.
"I was very much surprised by the response of Mr Burtscher as I was expecting something more constructive. I definitely cannot agree with his statement," said Papič.
The University of Ljubljana is the most successful institution in EU13 member states in terms of Horizon 2020 grants won, but its researchers still find it difficult to apply for EU funds.
"I thought that [Burtscher] would provide us with an answer to an increasingly more frequently raised question: are experts in Brussels only able to recognise an excellent research idea if it is described on at least 100 pages?" Papič said.
"I also thought that the Commission and the research community have already reached an agreement that there is an urgent need for less red tape in general, or simplification of application procedures," Papič added.
Burtscher said the Commission can provide guidance but it is up to each member states to organise national support systems for researchers and universities in order to become more successful at winning EU grants. "The organisation of the research and innovation landscape falls with the member states," he said.
Bridging the gap
Lucian Georgescu, state secretary at the Romanian ministry for research and innovation agreed universities in central and eastern Europe have a problem of lack of experience and of human and material resources required to make EU research grant applications. "Resources are diluted," said Georgescu, urging all member states to come up with "realistic strategies at the national level" and combine national and EU structural funds for greater success in Horizon Europe.
Proposals to Horizon Europe made last year by MEP Dan Nica, the co-rapporteur helping to steer the programme through the European Parliament, sparked a heated debate over what amount of EU money should be spent on helping poorer member states catch up with their richer counterparts in north western Europe. Nica's proposals were dismissed by stakeholders in EU15 as an attempt to dilute scientific excellence as the main criterion for evaluating research projects.
However, MEPs voted in November to increase the share of money spent on the "spreading excellence and widening" programme from 1.8 per cent to 4 per cent of the Horizon Europe budget. The extra money should go to research institutions seeking to broaden their networks, mitigate brain drain and become more successful in European research competitions.
Horizon Europe's other co-rapporteur, German MEP Christian Ehler said the EU needs to "go beyond the trench war" being waged by those who defend excellence in research and those who believe Horizon Europe should help poorer member states to catch up with their western counterparts. "Hiding behind excellence is not the answer to addressing the research and innovation gap," he said.
Research carried out by the European Parliament shows there is a correlation between national R&D budgets and success in EU research programmes. At the same time, the EU is seeing a rush of Horizon 2020 applications from countries which have cut national research budgets.
To bridge the research gap, Ehler said the EU should do more to link Horizon Europe to structural funds, a part of the EU budget traditionally used for building roads and railways and other infrastructure projects.
Europe is unlikely to solve the issue unless there is a broad political agreement across member states that national research budgets should increase, and more attention is paid to investments in R&D.  "It's a question of priorities in Europe. Do we invest just in infrastructure, or is research and innovation a common goal?" said Ehler.