Currently, countries can self-report emissions, based on proxy measures of other activity. Echoing initiatives in the EU, presidential science advisor Eric Lander now wants to use satellites and sensors to get better data.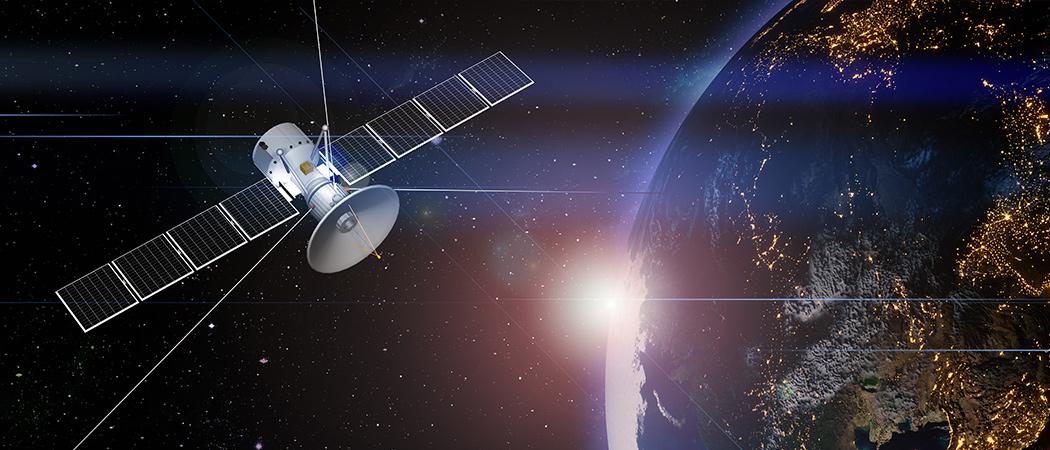 The US is pushing for a major new research agenda to better measure greenhouse gas emissions, according to Eric Lander, presidential science advisor, responding to long-standing concerns that current ways of calculating emissions are inaccurate and open to manipulation.
Lander said that the world "can't rely solely on self-reporting by each country based so heavily on indirect activity-based emissions estimates" in a speech this week to the American Geophysical Union.
Mirroring a similar push by the European Commission on methane, Lander said the world needs better satellite-based imaging, and real-time direct measurement of emissions, so that countries can "hold each other accountable".
Calling for a "revolution in greenhouse gas measurement", Lander said that the US, EU, France, Japan and China had launched, or were planning, new satellite projects to provide "sensitive, frequent, high-resolution data covering the entire planet".
The world also needs more sensors on aircraft, balloons and the ground to better detect emissions, he said.
And in addition, researchers need better models, machine learning methods and high-performance computing to understand where emissions are coming from, he told an audience on 14 December.
While the US has many good monitoring systems below the national level, it lacks a comprehensive national programme, a White House Office of Science and Technology Policy official argued. Extra sources of funding to back up Lander's plan are currently being identified, they said, while existing funding streams could be pulled together.
Scientists have raised repeated warnings that despite the seriousness of climate change, the world is still often in the dark over the true extent of its emissions, and where they come from.
Currently, emissions are often calculated as a proxy of other industrial, farming or transport activity, rather than directly measuring gas in the air. This can lead to big errors: one recent study found that urban areas in the US were underestimating their emissions by an average of 20 per cent, a recent commentary in the Proceedings of the National Academy of Sciences noted.
"Worse yet, individual cities had overestimates and underestimates greater than 60 per cent," it warned.
And allowing countries to effectively self-report emissions, without the oversight of satellites or sensors, allows them to underestimate to avoid the economic pain of harsher emission reductions.
And broad brush estimates for an entire city or state mean policymakers are blind to which roads or types of vehicles are most polluting and why, argues the PNAS commentary.
These concerns have led to a flurry of activity to make emissions measuring more objective and fine-grained. At the COP26 climate conference in November, the EU's Copernicus Atmosphere Monitoring Service said it was working on a tool to use satellite observation and computer modelling to provide "unprecedented coverage" of emissions, right down to individual power plants.
The Commission has also drawn up a new regulation that could deploy satellites, drones, aircraft and boats to measure one of the most potent greenhouse gases, methane. Last month the European Space Agency said it had detected methane leaks from landfill sites near Madrid using newly developed technology. This follows a pledge signed by the US, EU and other states in September to cut methane emissions by 30 per cent by 2030. 
In July, Chinese scientists also released a global estimate of carbon emissions using satellite measurements.
Meanwhile, the UK and Ireland have installed five gas sensors on telecommunications towers to help double-check national emissions estimates.
Willing partners
Lander said that the US intended to work with willing international partners on monitoring emissions, and that following COP26, a number of national science advisors were continuing to discuss the issue.
There are also some academic prototypes of ultra-fine grained carbon emissions maps. One 2019 project tracked hour-by-hour emissions in the Los Angeles area, down to the street level.
Much of the measurement tools are already in place to build such maps are already in place, said Kevin Gurney, an atmospheric scientist at Northern Arizona University, and one of those who developed the tool. What's needed now is "mostly better integration" of existing data, he said.
If emissions calculations moves away from self-reporting, and towards more objective measurements, this will require a global "federated" system of centres around the world with buy-in from different countries, he said.
China, for example, could still use its own satellite measurements and models to gauge its emissions, "as long as it can be transparently examined to adhere to the international standards created".
Better measurement means countries are more able to enter global greenhouse gas trading markets, he pointed out.
"All countries see benefits to being part of the global weather forecast system," he said, and emissions monitoring will hopefully evolve into a similar system.
As well as a push to accurately measure emissions, scientists want more eyes in the sky, and better modelling, to understand how the climate is changing. On 13 December, NASA announced that next year it will launch four new earth science missions to get more data on tropical cyclones, mineral dust, storms and water surfaces.
At COP26 last month, John Bell, director for a healthy planet at the European Commission's research directorate, said more than €250 million was needed by the end of 2022 to develop better climate models and monitor things like melting glaciers.