More than €250M is required by the end of 2022 to roll out a transdisciplinary research and innovation agenda to improve the interpretation of climate satellite data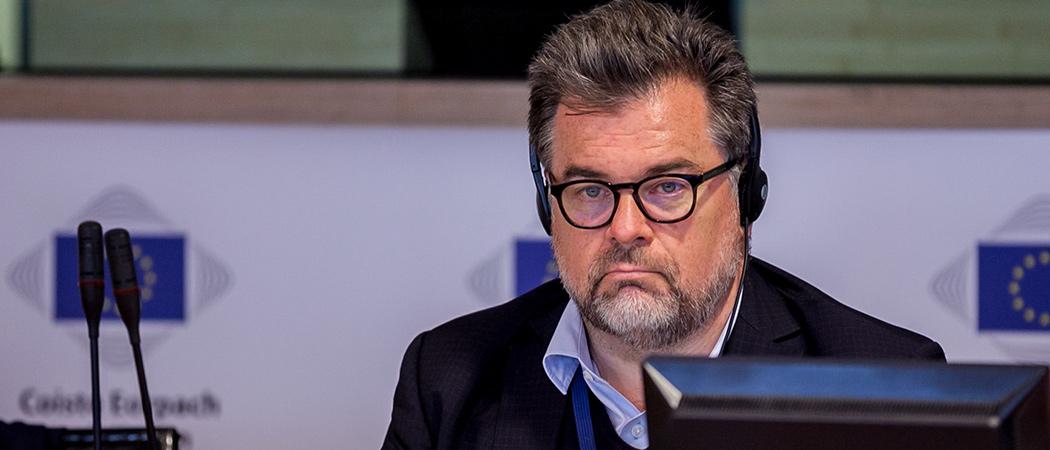 The EU should mobilise "significant investments" in collaborative projects with the European Space Agency (ESA) and the European Organisation for the Exploitation of Meteorological Satellites (EUMETSAT) to better monitor extreme weather and melting glaciers and come up with better climate models, a Commission official told delegates at a COP26 side event on Monday.
According to John Bell, director for a healthy planet at the Commission's research directorate, the EU needs a "coordinated and transdisciplinary strategic research innovation and investment agenda" in order to improve the accuracy of climate models.
Bell said more than €250 million in investment is required by the end of 2022 to get this cooperation started. "We aim to mobilise very significant investments to make our climate and integrated assessment models more accurate at the global and regional scale," he said.
The Commission is already working with the ESA to connect major space research programmes with Horizon Europe, the EU's flagship research and innovation programme and a few projects are in progress. One is focusing on understanding of the role of clouds and aerosols in reflecting solar radiation back into space, while another is gathering new data on fluorescence levels in plants to better measure plant stress and its impact on photosynthesis.
Philippe Tulkens, head of climate and planetary boundaries unit at the Commission's research directorate said the EU will deploy "coordinated programming" for Horizon Europe researchers to work with others who looking at how to deploy satellite data to improve climate models.
At least 35% of Horizon Europe funding should be spent on climate-related topics, including biodiversity, agriculture and renewable energy, while 30% of the entire EU multiannual budget will be devoted to mitigating the effects of climate change.
The Commission hopes the dedicated funding will help Europe transition to a greener economy and become the first carbon-neutral continent by 2050. But, to achieve those goals, it needs to make better use of European space observation programmes and weather data generated by ESA satellites.
"We need to connect the space observation, modelling and forecasting systems that science has created for us, and we need to mobilise them to develop the services that will be needed to make this [green] transition possible," said Bell.
This past summer, Europe has been devastated by extreme weather events, ranging from floods in German and extreme hail in Italy and the Czech Republic, to blistering temperatures in southern Europe that provided the perfect environment for fast-spreading forest fires in Greece.
According to Simonetta Cheli, head of strategy at the ESA, 90% of natural disasters are now being classified as weather- and climate-related. Better climate data could help Europe find new ways to reduce the production of greenhouse gas emissions more effectively and prevent an escalation in extreme weather events globally.  
In the coming years, the ESA will be expanding its Sentinel missions with the help of the Commission, to improve research on CO2 emissions generated by human activity. The Commission and the ESA will "join forces and ensure our actions and programmes complement each other," said Cheli.
The Commission, together with ESA and EUMETSAT are also planning to launch a coordinated CO2 measuring research mission that will retrieve and restore data gathered in past satellite missions.
According to Joerg Schulz, climate services manager at EUMETSAT, the EU will need to work with the US and Asia to restore all climate data records produced by an international fleet of about 50 satellites. "You basically need to work with all of them to produce a meaningful climate data record," said Schulz.