Tens of billions of euros will be required to clean up steel manufacturing and the EU needs to decide what route it should take to do this - whether to retrofit old coke furnaces, or build new gas-powered ones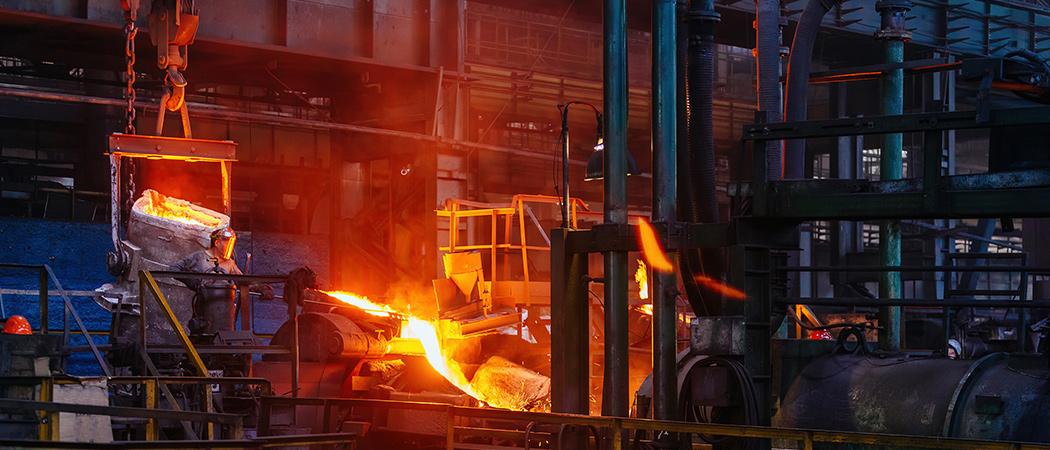 A new report to MEPs has laid bare the gulf between what has been pledged and what is actually needed to green the EU's steel industry.
Steel manufacturing accounts for nearly 6% of EU emissions but consumers are largely oblivious to the carbon cost embedded in roads, buildings and railways because they do not buy the metal directly.
Over the past year, pollution from steel has risen up the agenda and a series of EU-wide and international pledges have been made to clean up the industry.
But an order of magnitude more money is needed to green Europe's steel industry, according to a report requested by the European Parliament's Industry, Research and Energy committee.
It will take around €50-60 billion investment to roll out new low-carbon steel technology, says Moving towards Zero-Emission Steel, and up to €120 billion a year to cover capital and operating costs.
By contrast, the European Clean Steel Partnership, launched last year, has mustered €700 million of EU public money – including from Horizon Europe - and €1 billion from the private sector.
This funding, though welcome, is "not enough to fully drive forward the transformation of the sector," according to the report, by Rotterdam-based consultancy Trinomics.
"There is a funding gap between developing new technologies and the need to scale-up low carbon technologies to industrial scale and the operation of such plants," it says.
There are other potential sources of funding to clean up the steel industry, like the EU's pandemic recovery package, but none of it is aimed specifically at steel.
The findings will soon be presented to MEPs, who are scrutinising a raft of legislative proposals the Commission says are needed to hit a 55% reduction in emissions by 2030 compared to 1990 levels.
The report sets out several alternatives to traditional, blast furnace or basic oxygen furnace technology, which still accounts for nearly 60% of EU manufacturing, although this is shrinking.
One is simply to recycle more scrap steel, a technique that is already available and competitive, but the output is lower quality, often due to contamination with other metals like copper.
Another is to capture emitted carbon, then store it underground or use it in other processes. Research into this technique was supported by Horizon 2020, and there are pilot projects in Sweden, Germany, and Belgium. But this option is yet to be implemented on a commercial scale.  
A further option is to hasten the shift to electric arc furnaces, which are already dotted across the EU. They run on electricity, but only contribute to lower emissions if powered from renewables. They also rely on scrap steel, so are unable to create certain types of high grade product.  
Finally, there is a process known as Direct Reduction of Iron (DRI), which replaces coke with either natural gas – cutting emissions by two thirds – or ultimately hydrogen, which if generated from a renewable source, would practically eliminate emissions altogether. There are already hydrogen pilots in the works, but these depend on Europe producing enough inexpensive green hydrogen.   
The report doesn't take a view on whether the EU should try to retrofit its old, dirty furnaces to capture their carbon, or replace them with gas or hydrogen powered alternatives.
But across Europe, steel manufacturers pursuing a low carbon future are opting for replacement, rather than carbon capture, said Johanne Lehne, a senior policy advisor at E3G, a European climate change think tank.
"It's been remarkable to see how little traction carbon capture utilisation and storage for steel is getting, especially as alternatives [such as] fossil-gas and hydrogen DRI are maturing," she said. Tata Steel has just decided to convert one of its Dutch plants to hydrogen rather than trying carbon capture, she said.
Recycling and material efficiency – efforts to increase how much steel can be recycled – could play a much bigger role, she said, and are technologies that are available today.
"Material efficiency can help increase scrap availability for steel recycling and they could together dramatically reduce how much primary steel we need in the first place," she said. Early stage research could make a difference by finding new ways to remove copper from scrap steel.
The bottom line
The steel transition is also entwined with global geopolitics, trade, and jobs.
The industry is a big employer, directly supporting 326,000 jobs across the EU. Germany is the bloc's leading producer.
But European steel companies, under pressure from Chinese competitors and losing global market share, have limited room for manoeuvre, as investing in decarbonisation could hit their bottom line, raising the question of whether the EU can go it alone when decarbonising steel.
Included in the "Fit for 55" package, currently being scrutinised by MEPs, is a Carbon Border Adjustment Mechanism, which seeks to put a carbon price on imports to the EU to stop dirty industries simply leaving the bloc.
Steel "is a global industry, and this is why policies like the CBAM are extremely important to protect the European steel industry," said Liliana Guevara Opinska, a consultant at Trinomics, and one of the report's co-authors.
Brussels needs to push even harder internationally so that other producers like the US and China also green their steel industries too, she said.
"A major challenge for the EU steel industry will be to remain competitive vis-à-vis players based in regions where carbon regulations and costs are non-existent or limited," the report says.
At the COP26 climate conference last year, manufacturers including the EU, US, Japan, UK and Canada committed to "make near-zero emission steel the preferred choice in global markets" – but China is yet to sign up.
Separately, the parliament's Industry, Research and Energy committee also received the conclusions of another report into improving energy efficiency, which sets out promising areas of research and development that could help hit green goals.
Biomass could be used "in the mid- to long-term as a fossil fuel substitute for industrial processes," it concludes.
More R&D is needed to find new binders to reduce carbon emissions during cement manufacturing, it says.
There is also scope to cut emissions from aluminium manufacturing, it says, using a new technique called the Elysis process which promises to eliminate all greenhouse gases.