Widening is essential to create an interconnected pan-European innovation ecosystem that reaches out to every corner of Europe and acts as a catalyst in driving the green and digital transitions - and in promoting growth and prosperity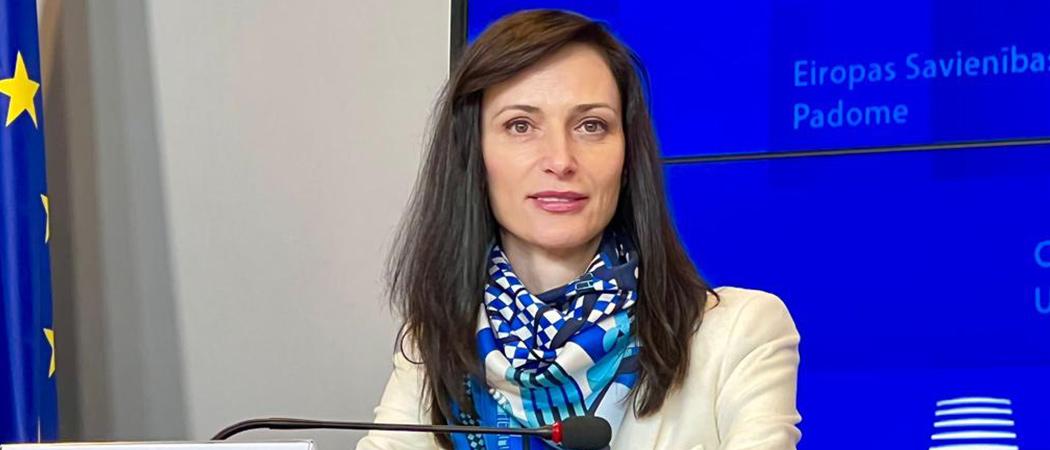 We have been witnessing critical events – Brexit, the pandemic - that oblige us to call on all our strengths and to engage our talents across the EU.
Creativity and entrepreneurship are at the heart of the European Union project. They remain essential to face these challenging times and foster solidarity and cohesion. We owe it to our future generations.
Europe is a recognised global scientific powerhouse, but we need to further strengthen our innovation potential to translate all the good ideas and knowledge into innovation, economic activities, and productivity gains. The green and digital transitions are key political priorities obliging us to be in the forefront of innovation.
The war in Ukraine has brought additional challenges, both humanitarian and economic, just when Europe was starting the post-pandemic recovery, supported by the unprecedented Next Generation investment package.
We must ask ourselves what are the best tools and approaches to continue delivering a more competitive, socially cohesive, and future-proof union, not just in the next few years, but in the next 30 or 50 years.
We must tap the huge research and innovation potential in newer member states. According to the 8th cohesion report, R&I expenditure in the EU is highest in the north-western regions, at an average of 2.7% of GDP in 2019. It is lower in eastern and southern regions, at 1.3% and 1.4% of GDP respectively. Moreover, the Innovation Scoreboard 2021 rates 16 out of 27 EU member states as emerging or moderate innovators.
Innovation and start-up activity are prospering all across Europe. There are significant increases in investment in countries from central and eastern Europe. The largest exit of any start-up in Europe was by UiPath, a unicorn from Romania, which reached a valuation of €29,3 billion at its initial public offering in April 2021.
Policies are in place to make a difference
Despite the good news in terms of growth of innovation and start-ups in 2021 and increasing innovation cohesion across Europe, we want to do more. We have the policies and the resources available to make a difference, improving the coordination of regional, national and EU-level strategies and programmes. I would like to highlight six of these.
First, Europe's ambitious Recovery and Resilience plans are vital. With nearly €50 billion dedicated to R&I investments, they are instrumental in boosting research and innovation expenditure in eastern and southern regions of Europe, targeting significant investments in infrastructure and cooperation between research, higher education, and businesses. For instance, Croatia aims to increase the overall number of companies investing in R&I and in the size of this R&I investment, to enhance the innovation base of its economy.
Second, we have Horizon Europe, the world's largest R&I programme with a budget of  €95 billion and equipped with a full set of instruments to support leading innovation and the public and private actors of innovation.  The Widening Participation and Spreading Excellence component has been significantly reinforced to 3.3% of the total Horizon Europe budget as compared to about 1% in Horizon 2020.
It includes the continuation of established actions such as Teaming, Twinning, European Research Area (ERA chairs that have been adapted to the new needs. New initiatives for excellence in higher education institutions and place-based innovation ecosystems were also launched. Moreover, the 'hop-on facility will enable the integration of partners from widening countries into consortia that do not yet include any participants from those countries.
With the support of the European Innovation Ecosystems programme and the European Institute of Innovation and Technology (EIT), innovation actors will be able to reform and upgrade their R&I systems, making them stronger and allowing the European regions to advance together.
Third, the ERA policy agenda, part of the Council conclusions of 26 November 2021 on the future governance of the ERA sets out 20 actions to contribute to the priority areas defined in the pact for R&I and deepen a truly functioning internal market for knowledge across the EU. The active participation of member states, associated countries and all stakeholders is crucial for the success of this initiative on improving the access to excellence in every region.
The importance of synergies
Fourth, guided by bottom-up smart specialisation strategies, Cohesion policy will mobilise €50 billion of R&I related investments, acting in synergy with Horizon Europe. As an illustration of the importance of such synergies, several member states, including Bulgaria, Poland, Hungary, Slovenia, are including contribution to Teaming projects in their operational programmes.
Fifth, improved innovation cohesion is at the heart of one of the five flagships of the New European Innovation Agenda, an initiative in support of the creation of regional innovation valleys and to help member states and regions to direct at least €10 billion to specific interregional innovation projects for key EU priorities.
Sixth, with the aim of improving the coordination and facilitate the engagement of stakeholders, we have recently launched the partnerships for Regional Innovation in collaboration with the Committee of the Regions. They offer the possibility to further enhance an innovation-based systemic approach to territorial transformation to promote sustainability in member states and regions. In this, synergies across funding sources play a crucial role. Over 70 regions, member states and cities across the EU are now seeking to pool policies, resources and stakeholders around new pathways for transformative change.
Finally, we need efficient and fairer innovation ecosystems all across Europe, including in rural areas with initiatives like Startup Village Forum launched as part of the long term vision for rural areas in 2021. Building a pan-European ecosystem will support the scaling up of our innovative companies and start-ups, encourage innovation and stimulate cooperation among national, regional and local innovation actors.
In addition to these innovation and research related actions education must be part of the solution. The European strategy for Universities proposes measures supporting higher ducation institutions to spur their potential as facilitators of innovation ecosystems. The new European Network of Innovative Higher Education Institutions with 37 members will contribute to stimulate innovation in universities across all 27 members States. This new forum will facilitate the exchange of knowledge, ideas and experiences on how higher education can promote an innovation culture, and enable creativity, entrepreneurship and talent.
A key message I want to pass to celebrate the European Year of Youth is that the best way to stay united is to build networks. Our young generations are eager to live in an interconnected Europe, sharing their values and their cultural diversity. They are the vibrant heart of our old continent that is always reinventing itself.
We want the path towards the future to be a peaceful one with an interconnected pan-European innovation ecosystem reaching out to every corner of Europe and acting as a catalyst in achieving the green and digital transitions for our planet, in an inclusive way, in delivering market-ready applications and technology solutions. This is exactly what we need for our future.