Commissioner Mariya Gabriel looks to R&I to support long-term recovery, as government officials in Ukraine estimate 15% of research and higher education institutions have been damaged by Russian bombs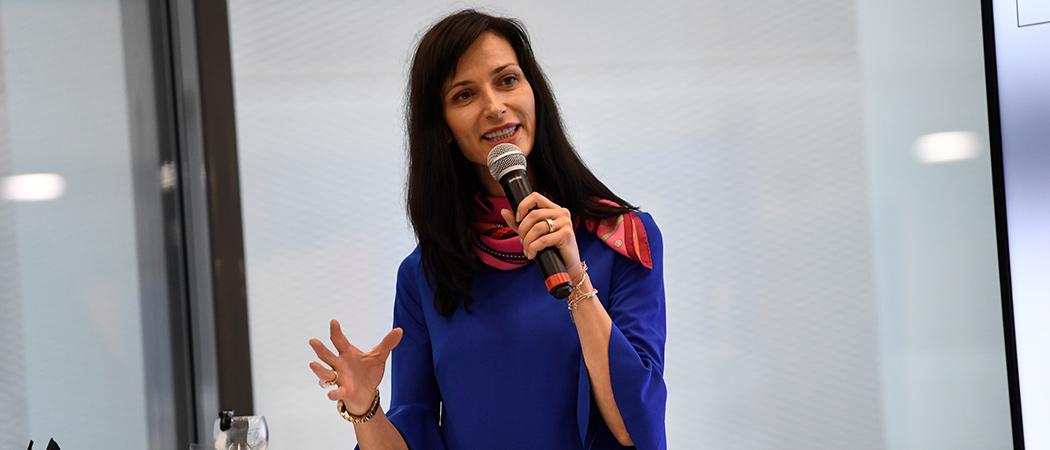 The EU should shift its focus from emergency aid funding for Ukrainian researchers towards a long-term plan for reconstruction and modernisation of the research and innovation system in the warn-torn country, EU commissioner for research and innovation Mariya Gabriel told delegates at the R&I Days conference on Wednesday.
In support of this move, Gabriel announced that the Commission will set up a Horizon Europe office in Kyiv by the end of 2023. "Our hope is that it can strengthen research and innovation networks and of course facilitate more applications from Ukraine that are competitive," she said.
The new office is in addition to various grant schemes the European Commission has set up for Ukrainian scientists, including ERA4Ukraine, Horizon4Ukraine, ERC4Ukraine and MSCA4Ukraine, a €25 million fund for doctoral candidates and post-doctoral researchers in Ukraine who will spearhead the reconstruction of Ukraine's research and innovation system.
In June, Ukraine became an associated country in the Horizon Europe research programme, with the Commission waiving around €20 million in financial contributions that would have been due for 2021 and 2022.
Now the EU is getting ready for the long-term impact of the war. According to a joint assessment by the Commission, the Ukrainian government and the World Bank, the current cost of reconstruction and recovery will be €349 billion, which is more than 1.5 times the 2021 GDP of Ukraine. The figure is expected to carry on rising as the war continues.
Oleksii Shkuratov, deputy minister for European integration at the ministry of education and science in Ukraine said 15% of the country's research and higher education infrastructure has been damaged. "Educational and research institutions have been bombarded daily," Shkuratov told delegates at R&I days.
The World Bank estimates that over the next 36 months, €105 billion is needed to address urgent needs such as restoring education and health systems and infrastructure.
The recovery of higher education alone would cost €9.5 billion over the next ten years, to rebuild 38 higher education institutions that are partially damaged and four that have been destroyed completely, and to ensure teachers and professors continue to be paid and do not move to other sectors.
War-torn regions
The Commission wants any long-term recovery plan to be underpinned by investments in science and technology that are aligned with EU's broader geopolitical strategy to become independent from Russian energy and move to greener sources.
"I would like to underline that research and innovation should be the driving force behind green energy, clean transport, smart cities [in Ukraine]," Gabriel said.
"Science, technology and innovation will play a vital role in the speedy recovery of war-torn regions," Shkuratov added.
In the meantime, Ukraine is trying to put its National Research Foundation back on track so it can return to pre-war funding levels.
Shkuratov said the agency's budget was "sequestered" and repurposed to help with the war effort. "We concentrate our efforts on the creation of appropriate conditions for scientists and innovators, the restoration and modernisation of research and innovation infrastructure," he said.
The EU seems committed to continue helping Ukraine in the war effort but also to help the country rebuild its institutions and infrastructure and to join the bloc. EU Commission president Ursula von der Leyen has vowed to "walk every step of the way" to ensure Ukraine can become an EU member.