Their Soviet past and proximity to a newly aggressive Russia is motivating companies in the Baltics to grow fast and develop new defence technologies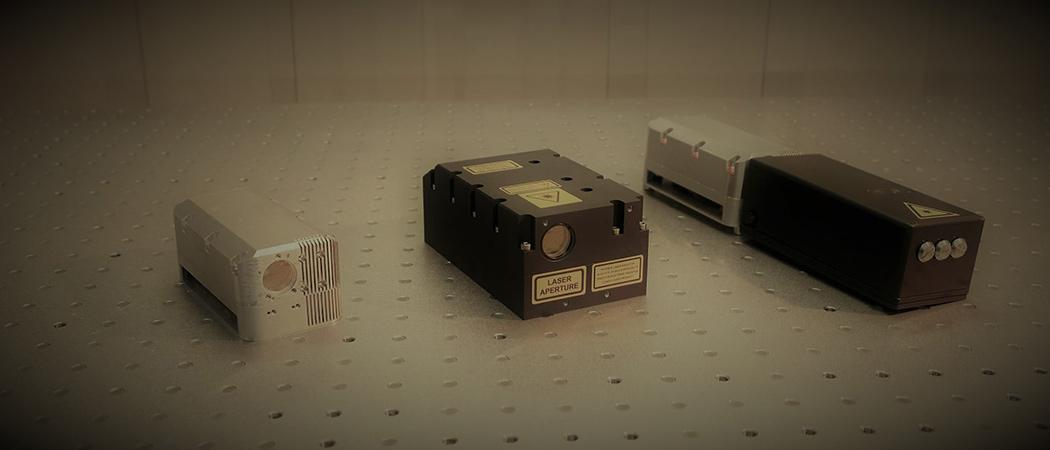 SMEs in the Baltic member states performed well in the €1.2 billion first round of European Defence Fund (EDF) awards announced in July this year and are taking part in 19 of a total of 61 projects.
The winning projects in the first round of funding revolve around emerging and disruptive technologies, such as artificial intelligence and 5G wireless communication network and established technologies including lasers, cyber, and radar.
Some SMEs link the success in being involved in 30% of funded projects to the strong focus Baltic countries put on defence and security due to their past as part of the USSR, and their proximity to the Ukrainian border.
"After all these cultural memories of repression […] we needed to do something for the general safety," said Laurynas Šatas, CEO of Aktyvus Photonics, a Lithuanian SME specializing in solid-state lasers.
That is echoed by Tomas Žalandauskas, manager of the Baltic Institute of Advanced Technology (BPTI) in Lithuania. "I still remember the Soviet Union and the path to independence, and I understand that it is necessary to be strong also militarily," he said.
The pressure intensified in 2014, when Russia occupied Crimea and started the war in Donbas. That event triggered a change of mindset. Since then, said Šatas, companies have been interacting with defence ministries and thinking about how to support security.
"We have very strong technology, very strong engineers, so we can [...] generate high value not only in Lithuania but for [all of] NATO," Šatas said.
The EDF was set up in 2021 to enhance cooperation in the defence industry across the EU. One way in which it does this is to require each project to involve partners from three countries. The winners in the first round, involve 700 partners from 26 member states and Norway. The majority related to air combat, ground combat and naval combat capabilities. 
The EDF has a 2021 - 2027 budget of €7.953 billion, of which €2.7 billion is earmarked for collaborative defence research projects. The fund is part of a broader plan by the European Commission and the European Defence Agency to streamline the development of defence technology across the EU.
How it works
While SMEs are generally satisfied with how EDF operates, some think its processes could be speeded up. 
The fund runs around an annual work programme, which leads the calls for proposals for collaborative defence projects. The process entails various phases, including the evaluation of projects, which is the same for prime contractors as for SMEs. 
As result, the complicated due diligence applied to a project such as developing a new tank is also applied to SMEs that are developing components.
Overall, the application process lasts for nine months, which Šatas said may be reasonable for big companies working on complex projects, but is not appropriate for SMEs. "It would be much easier if the evaluation could be done in three months instead of nine. It would be much more solid," said Šatas.
Unlike big companies running projects that last over several years, SMEs need "to use the technology advantage" when working on disruptive technologies. "Time is critical," Šatas said. It doesn't make much sense to be "evaluated in the same long manner as platforms which cost 300 times more." 
One of the reasons for the long timeframes is security classification of information. But since technologies and project sizes differ, there should be different procedures for big companies and SMEs, according to both Žalandauskas and Šatas.
Speeding up the process would also be good for geopolitical reasons. "Given the worrying situation in Ukraine and possible threats to the rest of Europe, maybe we could move a bit more quickly," said Žalandauskas. 
This view is not shared by everyone. For Dan Bogdanov, chief scientific officer of the Estonian cyber security specialist Cybernetica, this problem is very much linked to a company's size. As a medium-sized SME, he said, "We can wait until the decision comes."
Existential threat 
Donatas Palavenis, an officer in the Lithuanian Armed forces and a researcher at BPTI, noted the budget for EDF was reduced from an initial €13 billion to €8 billion, when the budget was rewritten in May 2020 in response to the COVID-19 pandemic. That should now be reversed. "Due to the existential threat to the EU, such an increase would allow proceeding towards greater autonomy and the development of new defence systems," Palavensis said.
Despite some reservations, EDF is seen by companies as a way to integrate into the EU defence supply chain, especially as most Baltic SMEs operate in niche sectors and usually act as subcontractors. 
"We see the EDF as an opportunity. Hopefully in the future, based on this support […] companies will be able to grow and become well established in the arms demand supply chain," said Palavenis.
After the end of the Cold War, the defence industry had huge overcapacity and many countries restructured their military-industrial complexes through mergers and acquisitions. Given this, SMEs in small countries will, "Only survive in the future if they become sub-contractors or have certain niche capabilities," Palavenis said.