Pandemic slowdown, closure of the Suez Canal and a shortage of lorry drivers have exposed the fragility of trade networks. EU-funded Transmetrics says artificial intelligence can help anticipate problems and remove bottlenecks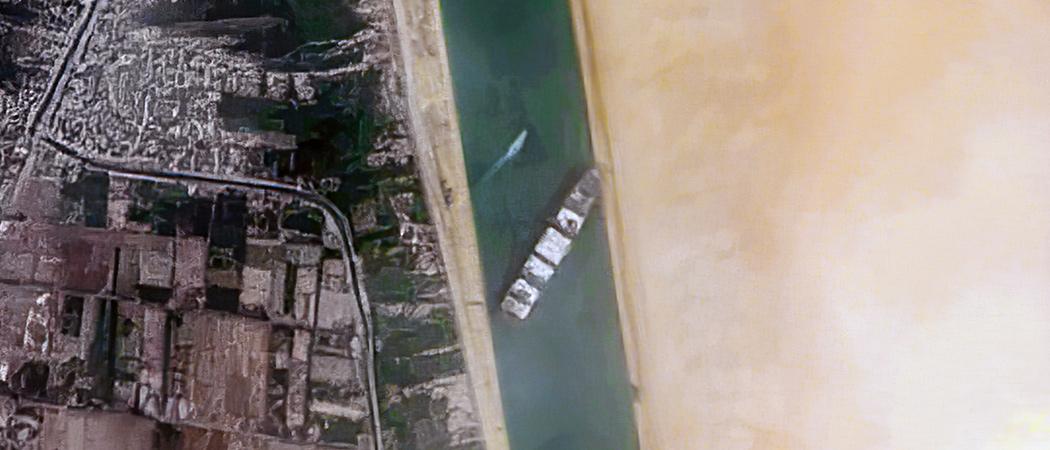 The COVID-19 pandemic, the shutdown of the Suez canal in 2021 and the war in Ukraine have brought home to governments and businesses how fragile world supply chains are.
Now, a Bulgarian software company is showing how artificial intelligence (AI) could lead to better use of available resources and make shipping more efficient.
Backed by a multi-million grant from the European Innovation Council, Transmetrics hopes to see its product develop into a comprehensive logistics planning tool that helps shipping companies reduce costs. 
When the 400-long vessel the Ever Given ran aground, blocking the Suez Canal for six days in March last year, it cost the world $400 million an hour in trade and brought global supply chains to a halt. The timing could not have been worse, coming not long after the COVID-19 pandemic had triggered first a slowdown in trade in 2020 and then a spike in demand for international delivery of goods in 2021, stretching the capacity of shipping companies.  
Transmetrics CEO Asparuh Koev told Science|Business these problems highlighted the shipping industry's reliance on static and reactive plans. That makes is, "hard to adapt in cases of unforeseen disruptions, and this results in the current transport shortages, bottlenecks and congestion, seen daily across the globe," said Koev.
According to Transmetrics, one in three containers are shipped empty, while trucks on the road in the EU have an average of 43% empty space and for almost a quarter of the distance covered their containers are completely empty.
This points to inadequate logistics planning, which has negative consequences for both the environment and the economy. Poor planning also has a negative impact on truck drivers, who report long hours on the road and health issues.
In addition, it often happens that annual demand spikes – around Christmas, summer holidays or Black Friday – are not taken into account by logistics planners. The effects of this are further exacerbated by low levels of digitisation in the industry, which means much data is still collected manually, making it hard for companies to anticipate and detect disruptions early on and plan accordingly.
Koev said shipping companies need both to digitise their business processes and apply predictive planning. Transmetrics is working to improve the accuracy of forecast demand by using AI to analyse internal company data, and to factor in external data such as weather forecasts, holidays, financial market data and port data. The resulting the plans can draw on over 1.5 billion variables.
In one its first projects in 2015, Transmetrics partnered with French shipping company DPD to develop Lifehaul Planning, predictive software that uses AI to help maximise the use of available shipping capacity and cancel unnecessary line hauls when freight is transferred from one mode of transport to another. DPD saw a 10% increase in capacity utilisation and 7 - 9% cost savings after implementing the system.
Optimising logistics
Koev was inspired to set up Transmetrics in 2012 after attending a transport conference with his co-founders Alexander Petkov, Anna Shaposhnikova and Rado Nikolov. At the time, all four were working as consultants for some of the largest companies in the cargo industry, and that shaped their views on the need to optimise logistics planning. A year later they founded Transmetrics and in 2014 the company won a Forbes Business Awards.
The company currently has an annual revenue of €2 million and 40 employees. Koev hopes the company could grow to at least €50 million in annual revenue.
After winning a Horizon Europe grant to develop its cargo optimisation software in 2018, Transmetrics went on to secure European Innovation Council grant and equity backing in March 2020 to further develop the use of AI in logistics.
"The grant portion of the EIC Accelerator has been very helpful, as they were willing to take a risk with us early on," said Koev. "This paid off many times, as the growth of Transmetrics really skyrocketed after the grant, both in revenue and in technical quality."
However, in common with many other winners of EIC Accelerator funding, the equity component has been put on hold due to delays at the European Commission.
"One could argue that if there were enough good venture capital in the EU, the EIC equity component would not be needed at all," said Koev. However, the EU venture capital scene is sluggish. In the face of this, the EU "Needs to be counter-cyclical and lead these rounds, enabling these start-ups to go to market in a planned, timely and successful way," he said.