The first 63 regions, seven cities and four countries are selected for the Partnerships for Regional Innovation pilot, as part of the upcoming European Innovation Agenda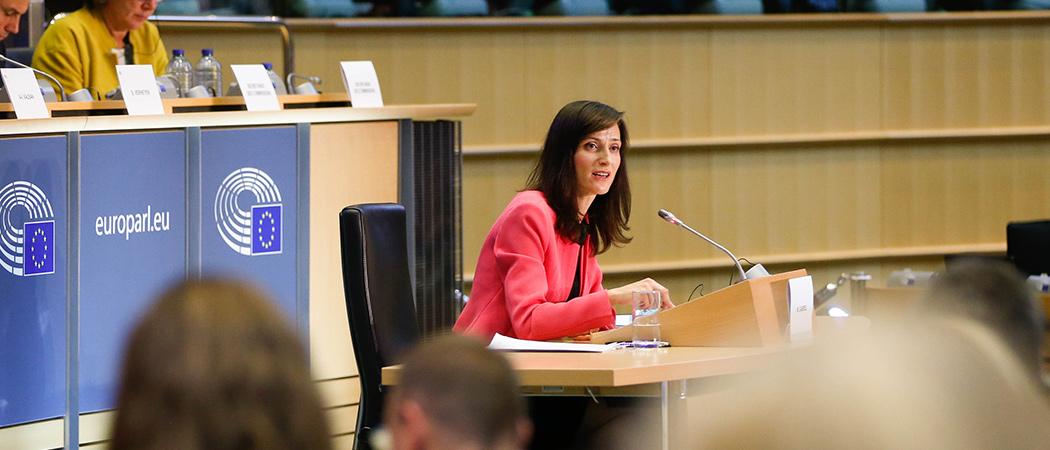 The EU today launched a pilot project aiming to help regions coordinate regional, national and EU research and innovation policies, and to bridge the many gaps in Europe's fragmented innovation ecosystems.
"We would like to address two types of fragmentation in the European innovation ecosystems," said Mariya Gabriel, EU research commissioner. "[These are the] fragmentation of funding instruments and policies within territories, and lack of connection between regional innovation players."
The new scheme, Partnerships for Regional Innovation, is part of the upcoming European Innovation Agenda (EIA), the European Commission's new plan to promote innovation, due to be announced in early July. "It's our wish to have these partnerships as one of the flagship initiatives of the new EIA," said Gabriel.
The participants, 63 regions, seven cities and four countries, will share good practices, develop and test tools to leverage various funding and policy resources, and link regional and national programmes to EU initiatives.
All this will be done with a focus on sustainability, tying the EU's green policy to local innovation actions.
Elisa Ferreira, EU commissioner for cohesion, hopes the partnerships will help regions tackle some of the asymmetric impacts of horizontal policies, and of the COVID-19 pandemic and the war in Ukraine. "If we don't have a policy that rebalances this split, we won't be able to have convergent growth," said Ferreira.
Closing this gap will also be at the centre stage of the new EIA, which aims to make Europe a powerhouse for deep tech start-ups and create a pan-European innovation ecosystem where innovators can seamlessly work together and expand business operations across borders.
"These partnerships will make certain that this new wave of innovation spreads throughout Europe," said Gabriel.
Playbook
To get the partnerships up and running, the Commission's science hub, the Joint Research Centre, has drawn up a list of the more than 100 tools that are available to strengthen the coordination of regional, national and EU innovation policies.
At the centre of the toolbox are local missions that coordinate actions, making it possible for regions to take advantage of different combinations of innovation policies and funding.
The partnerships build on the Commission's Smart Specialisation Platform, which aims to help regions develop a strategic approach to using EU cohesion funds. While that is seen as being effective, the new pilot goes a step further by setting out a methodology for navigating the various EU and national instruments as well, including the Horizon Europe research programme, and helping regions to deploy them.
The one year pilot partnerships will help raise funds, but each region will cover its own participation costs, with activities tailored for each participant, including workshops, exchange of good practice, and in depth policy reviews.